Developing culturally grounded dementia educational materials for Indigenous community-based care

Thursday, 31 May 2018 from 12:00 PM to 1:00 PM (EDT)
Event Details
Presenters:

Kristen Jacklin, PhD, Professor, Department of Family Medicine and BioBehavioural Health
Dr. Jacklin is a medical anthropologist specializing in Indigenous health research using community-based participatory research methods. Dr. Jacklin is the Associate Director of the Memory Keepers Medical Discovery Team – Health Equity and Professor in the Department of Family Medicine and Biobehavioural Science. Prior to joining the UMN Dr. Jacklin spent 12 years at the Northern Ontario School of Medicine in Sudbury, ON, where she was appointed as a founding faculty member in 2005.
Dr. Jacklin has an extensive background in community-based Indigenous health research and health equity. Her research focuses on chronic disease care for Indigenous peoples, including investigations concerning aging; cognitive health and dementia; diabetes; and Indigenous health/medical education. Dr. Jacklin is a principal investigator on Canada's national dementia research strategy - the Canadian Consortium on Neurodegeneration in Aging (CCNA) where she is the co-lead for Team 20 "Issues in Rural and Indigenous Dementia Care. Dr. Jacklin is also the founder of the International Indigenous Dementia Research Network and the Indigenous Cognition Awareness and Aging Awareness Research Exchange (I-CAARE.ca).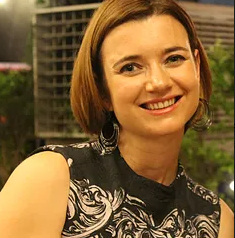 Melissa Blind, PhD
Dr. Blind is a Cree and Ukrainian from Gordon's First Nation in Saskatchewan. She has a PhD in American Indian Studies from the University of Arizona and holds a BA honours and MA in Indigenous Studies through First Nations University of Canada in conjunction with the University of Regina.
Dr. Blind is a Senior Research Associate for the Memory Keepers Medical Discovery Team (MK-MDT) at the University Of Minnesota School Of Medicine Centre in Duluth and works closely with Dr. Kristen Jacklin on the Canadian Consortium on Neurodegeneration in Aging (CCNA) Team 20 Indigenous dementia projects in Ontario.
Her research interests include Indigenous understandings of health and wellbeing, including health disparities, Indigenous understandings of neurological conditions, including dementia and Alzheimer 's disease, issues surrounding identity, and oral narratives.

Summary 
This webinar will outline the development of six culturally relevant fact sheets on dementia and dementia care that can be used by Indigenous family caregivers, health care providers, as well as other organizations interested in the promotion of dementia awareness and care in Indigenous communities.
The facts sheets bridge essential biomedical knowledge deemed important to convey and Indigenous understandings and explanatory models of the illness. The development of culturally-appropriate health  promotion materials for Indigenous communities is not simply a cut and paste process where mainstream materials are adapted through changes to imagery but not meaning.  Rather, the production of culturally-based materials  requires  grounding in Indigenous knowledge of specific illnesses and community based models of care.
This integrated KTE webinar event is brought to you by brainXchange in partnership with the Alzheimer Society of Canada and the Canadian Consortium on Neurodegeneration in Aging (CCNA).

We ask that you only register for this event if you are certain you can attend, we also encourage participants joining from the same location or organization to share a computer, as we have limited space. Thank you. 
This event takes place at 12:00 EDT.  To check your time zone, please click here.
Question? Email: Jillian McConnell jillian@brainxchange.ca
Have questions about Developing culturally grounded dementia educational materials for Indigenous community-based care?
Contact brainXchange