Description
Live Webinar Developing an Ethics Based Workplace - Handling Unethical Office Politics, Favoritism and Manipulative Disrupters
Speaker :Teri Morning, MBA, MS, specializes in solving company "people problems." She provides HR department expertise to small and mid sized companies.
Webinar Includes All the training handouts , Speaker presentation slides ,certificate ,Q/A and 60 mins Webinar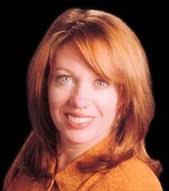 ---
Overview
Every day we see another headline regarding prominent people that disappoint us in their conduct. It is obvious as an employer; you cannot assume that all your employees will act ethically. You certainly do not want to give your employees a workplace in which bad behavior is rewarded. Where high performers are frustrated, mistreated and cannot function at their best. Businesses have enough problems today without some employees being the best thing that ever happened to their competition.
Every workplace culture has its share of favoritism, office politics and dysfunction. After all employees are people too and every group of people whether a workplace or a bowling team creates its own norms. But when the workplace culture sours and runs amok; denigrating into a survivalist culture that lessens productivity, stifles creativity and causes talented skilled employees to leave, the culture has become lopsided in the favor of who is usually a few manipulative disrupters.

Those disrupters do not need just training but correction; expectations set and follow up monitoring. Managers need to set the right example of desirable workplace behaviors that employees should emulate or else the opposite will occur.
---
Session Highlights
Do not build it and they will not come (or stay) - how to proof your workplace from turning into a vulnerable workplace

Compliance problems that can arise from dysfunctional cultures

How to start to change the "Fort Building and Silo Building mentality" and just as importantly - what not to do

How to spot the real troublemakers (generally not whom you think) before they gain traction

Changing the culture from within, not from outside

How you reward the disgruntled disrupters without even realizing

Leadership styles and responsibility to thwart politics, communication silos, and favoritism

Recognizing and handling everyday common workplace trivialities and aggravations before they grow into something more serious

Workplaces and workspaces - dissuading, even dismantling the "Fort Builder's Tools of the Trade"

Guidelines to maintaining an ethical workplace

Key components for establishing and maintaining ethical environment in the workplace

---

Objectives of the Presentation
How to identify ethical issues in the workplace

How to handle unethical behavior from those around you

Recognizing the most common unethical behaviors that occur in organizations

Individual and organizational factors in decision-making

The difference-and overlap-between legality and ethics

How to establish a personal code of ethics to help guide day-to-day behavior and decision-making

What to do when a co-worker, boss or others within the organization act unethically or without integrity

How to handle consequences of individual ethical dilemmas

How to hold accountable the person who has been rewarded for behaving badly

How to handle the "slippery" individuals who are experts at operating under the leadership radar

---

Why Should you Attend
Develop an awareness of the meaning of disrupter's accountability and culpability in the workplace today. Learn how to minimize the factors that can lead to unethical behavior in the work environment. Discover how to better navigate through ethical conduct dilemmas before you have a huge problem, and the ways to provide leadership to help others do the same.

Responsibilities to workers, customers, and stakeholders do not always align, and in these areas, decision-making dilemmas can leave spaces for unethical conduct to flourish. Leaders need to set high ethical standards and hold everyone responsible for applying them to the choices made every day.

Attend this webinar if you are looking for understanding of how to better safeguard your organization from unethical office politics, favoritism, and manipulative disrupters and how to develop an ethics based workplace.
---
Who will Benefit
HR Generalists and Associates

HR Leaders and Team Leads

Regulatory Compliance Managers and Associates

Employee Relations

Branch Managers

Business Owners

Branch or Division Managers

Anyone who writes workplace investigative reports

---

Speaker
Teri is the founder and President of Hindsight Human Resources
Teri Morning, MBA, MS, specializes in solving company "people problems." She provides HR department expertise to small and mid sized companies.
Teri also sources HR software solutions for incident tracking, employee relations, safety (Incident Tracker), compensation (Compease) and performance management (Performance Pro).

Twenty+ years human resource and training experience in a variety of fields, including retail, distribution, architectural, engineering, consulting, manufacturing (union), public sector and both profit and non-profit companies.

Teri has enjoyed consulting with employers on their problems and trained managers and employees for over 20 years, meeting and working with employees from all types of businesses.

In addition to a MBA, Teri has a Master's degree in Human Resource Development with a specialization in Conflict Management.

Teri was certified by the State of Indiana in mediation skills, and Teri is currently certified in Project Management and IT Management and qualified as a Myers-Briggs practitioner. Teri has held the PHR, SPHR, SPHR-CA and SHRM-SCP certifications.
---
If you have problems registering or have registration questions: email ussupport@worldcomplianceseminars.comor call us Toll Free 844-267-7299
Register today before this event fills.
Can't attend? Order an Audio & Reference Manual from this event.