Developing An Appropriate Funding Strategy For Your Startup: Startup Fundam...
Description
Dinner and refreshments are provided. Space is limited. RSVP early.
This is a workshop for startup founders, startup executives, entrepreneurs, innovators, designers and developers only.
MATERIALS
A comprehensive printed workbook and reference materials are included in the price of the admission.
CURRICULUM
Getting funding from investors is always a challenge for startups. Avoiding common pitfalls when raising money can make the difference between your startup's success or failure and the amount of dilution that founders will suffer that can mean the difference between a great or a dismal exit.
In this session you will learn:
• how to develop a funding strategy appropriate for your startup
• when to raise funds, how much to raise, and from whom;
• the danger of taking too much or too little from investors;
• identifying the valuation inflection points of your company;
• the differences between seed, angel and venture capital funding;
• alternative funding sources;
• appropriate funding instruments for each round of funding, including convertible notes, SAFE's, common stock and preferred stock ;
• the pros and cons of selling equity, convertible instruments, and venture debt;
• selecting and gaining access to the right investor; and
• what to do to increase the pre-money valuation of your company.
AGENDA:
6:00 PM - 6:45 PM networking, food and refreshments
6:45 PM - 7:00 PM Sponsor introductions and demonstrations
7:00 P.M. - 9:00 P.M. - startup workshop and Q & A
DEMO/SPONSOR TABLES
Reserve a demo or sponsor table and get great exposure.
Demo/Sponsor table includes:
1 (one) event ticket

1/2 (half) table

promotion before and during the event
Your logo will be displayed on the event description (if submitted 24h before the event).
You will also be able to talk for one minute in front of the attendees and tell them about what you do.
Limited availability.
---
SPEAKER BIO:
Roger Rappoport is the leader of Procopio's Emerging Growth and Technology Practice Group.
Roger has extensive experience in advising startup and emerging growth companies in the Internet, software, telecommunications, life sciences and cleantech industries. His practice is focused on assisting companies at all stages in their life cycle, from inception through seed, angel and venture capital financings, mergers and acquisitions and, drawing on his experience as an entrepreneur of 10 years, the implementation of effective strategies to achieve business objectives and ultimately a successful exit. He also represents investors who invest in these areas,
Roger is a frequent speaker and panelist on topics and issues related to the development and implementation of a company's formation and funding strategy. Before attending law school, he was the founder of a company .
EVENT HOST: www.AccessSiliconValley.net

PREMIER SPONSORS: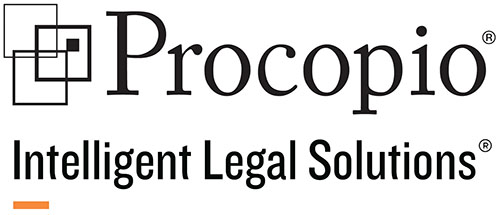 #ASV #accesssiliconvalley #startupeducation #entrepreneurship #siliconvalley