Developing a Social Media Policy Webinar

Wednesday, October 21, 2015 from 2:00 PM to 3:00 PM (CDT)
Event Details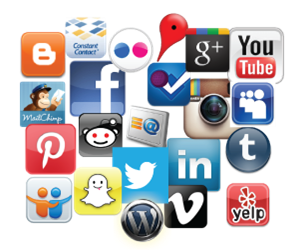 Everyone knows that social media is here to stay. How can you protect your brand and your company on social media and still allow your employees to have the freedom they expect to use social media? We will discuss the elements of creating a social media policy. It will be up to you to create one that is right for your company.

Dee Reinhardt is our webinar guide and a social media strategist. She will present this webinar.
Register today and attend to ask your social media policy questions during the webinar.

These webinars are pre-paid through a federal grant so there is no cost to participants.

Once you register, check out the Social Media Guides for Employers on Illinois workNet.
Organizer
For the purpose of expanding economic opportunity, the Illinois workNet® Portal and Program utilizes partnerships and technology to expand seamless and real-time access to workforce development resources aimed at individuals, businesses and workforce professionals. Innovative partnerships span state economic development, workforce development, education agencies, and local workforce investment boards along with their public and private partners including local governments, community colleges and non-profit organizations. Through partnerships that leverage technology, a common vision to plan for the economic futures of communities and provide a seamless array of services is realized.
Visit http://www.illinoisworknet.com