Description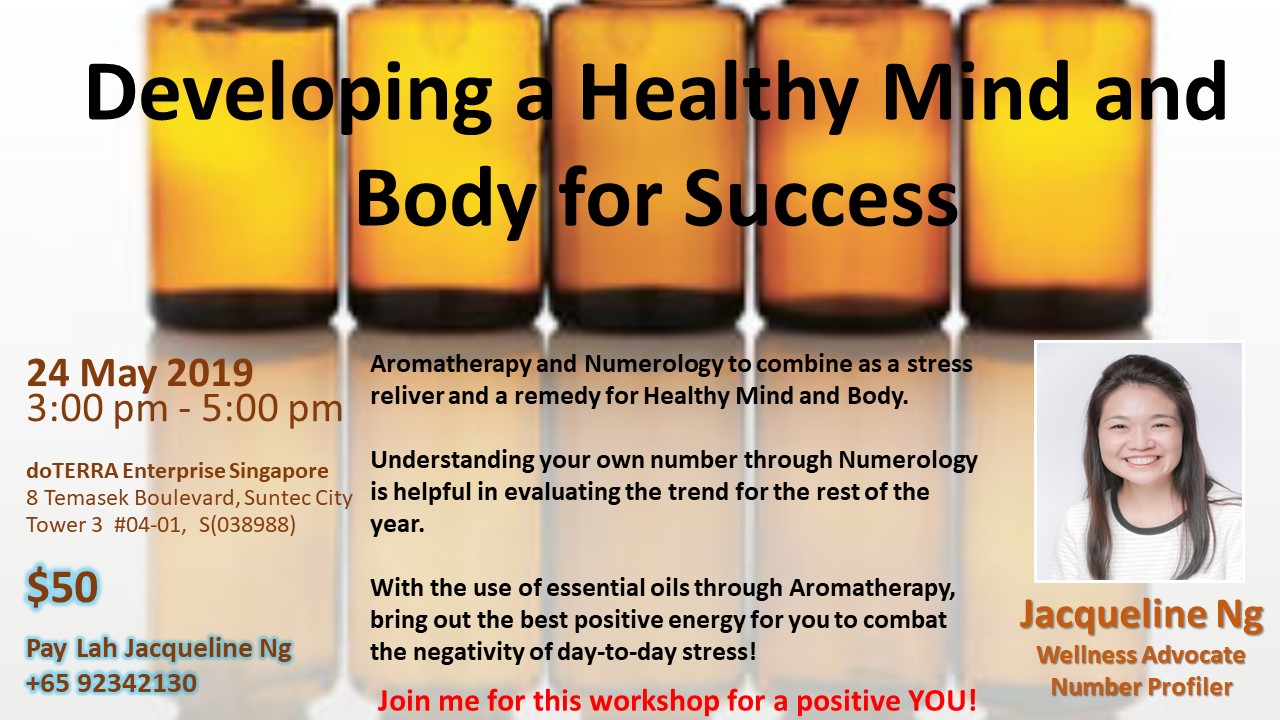 What will the energy of 2019 support you with?
Every one of us has a personal year number which guides and help us to evaluate the trends for the current year. Some will be happy and some will be upset! We are humans and are easily affected by our emotions and moods!
To combat the negativity, essential oils helps one to be grounded and for stress- reliever! Aromatheraphy, or essential oil therapy, refers to a range of traditional, alternative or complementary therapies that use essential oils and other aromatic plant compounds.
Numerology can help you put the pieces of the puzzle together so that you can be aware of your own experiences for the year! Pair it with the power of essential oils and you have a profound way to move forward in your life to achieve your dreams.
Jacqueline Ng is a numbers coach. She talks about how to empower yourself and your loved ones through knowing your numbers and how to empower your family.
Stay Happy & Healthy!
Check out the Facebook Page https://www.facebook.com/Abundancenumbers/
LinkedIn