Description
BATTLE OF THE PUBLIC CLOUD PLATFORMS: AMAZON AWS AND MICROSOFT AZURE
On November 16th, two debaters from each team will defend and advance the case for technology of their choice within the public cloud domain, Amazon AWS and Microsoft Azure. This debate format encourages developers to come out of their shells and go head-to-head with other platforms and technologies.
Industry analyst firm Gartner predicts that the infrastructure-as-a-service (IaaS) market will grow by 38.6% in 2017 to reach $34.6 billion by the end of the year. IaaS shows no sign of slowing down in the foreseeable future, and is expected to reach $71.55 billion by 2021.
MC

Team AWS


Team Azure

We will have five judges, and the audience will be the sixth. You'll help the judges decide which teams arguments are more compelling while the audience will be tasked to choose the MVD (Most Valuable Debater) of the night.





We will have a coach and moderator to help prepare the speakers for their debate. We want a good, clean debate. And maybe a verbal jab or two to spice it up a bit

Tech Community Lead
---
About
Tech events primarily focus on education (e.g. workshops) or awareness (e.g. tech talks). With TechDuels, the focus is on fostering debates and discussion around key decision-making processes that influence selection of technologies for specific needs. The first of a series of many such debates, each focusing on key issues for developers, entrepreneurs and technology adopters in this ecosystem.
Attendees will get a chance to network with developers and industry veterans in the web development space, and get educated on key issues that need to be addressed for adoption of these technology in real world scenarios.
At TechDuels, we'll put this to debate. Two teams of skilled and opinionated developers will battle on the relative merits of using their application framework of choice given specific criteria.
THEIR TASK: to convince you (the audience) and the judges (our panel of experts) that their arguments are the more compelling.
YOUR BENEFIT: get educated on real-world issues and gain the clarity you need to make informed choices in your own work.
Sponsors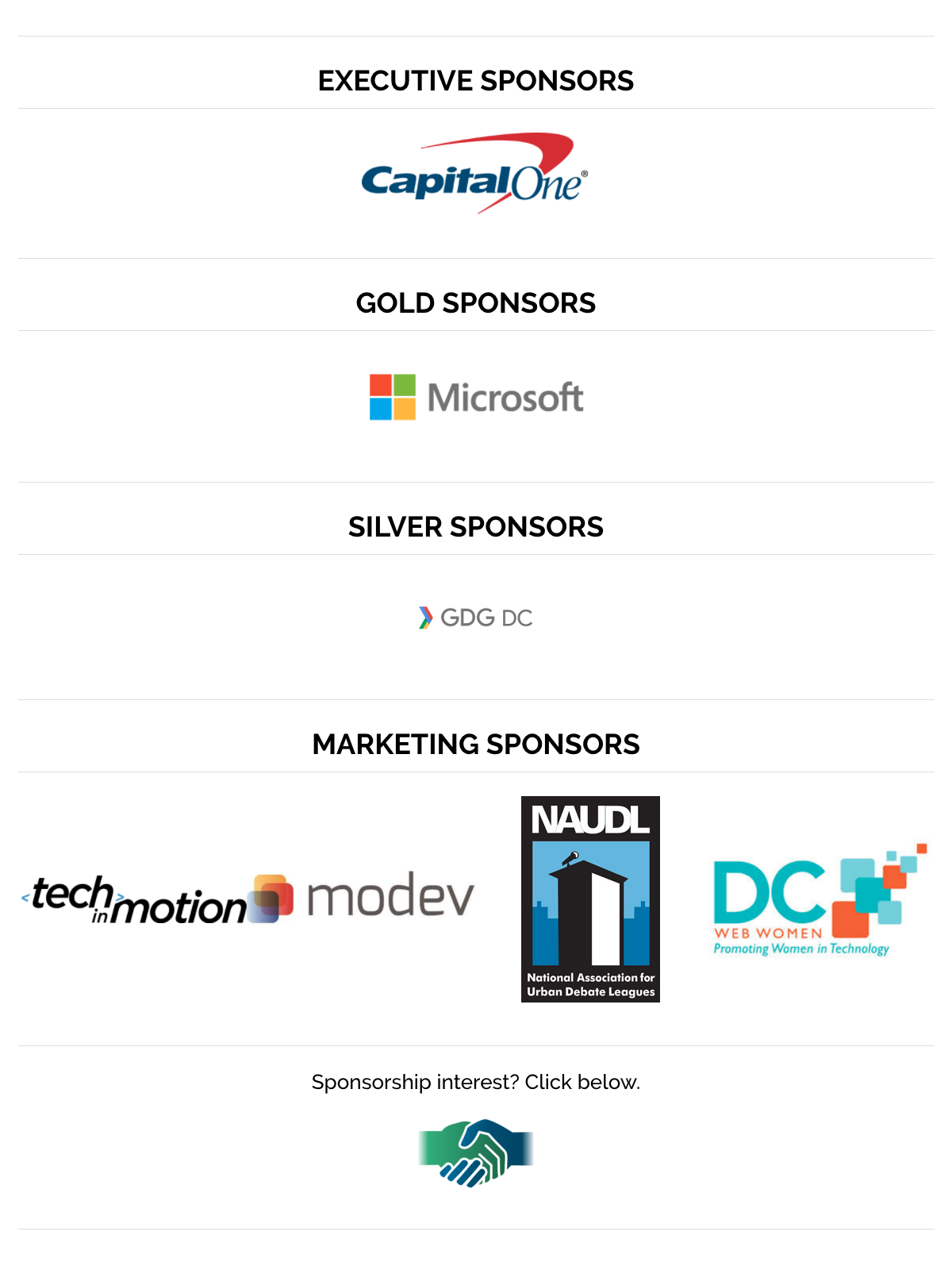 TechDuels is a part of the annual Global Entrepreneurship Week celebration Nov 13-19, 2017!

TechDuels is an exclusive event powered by