Description
Have you felt a pull to develop your psychic senses and work with your intuition? Do you want to learn how to use your senses to achieve more success, happiness, peace and fulfillment in your life?
JOIN TWO MASTER TEACHERS AND HEALERS FOR THIS SPECIAL 3 HOUR IMMERSIVE AND FUN WORKSHOP EXPERIENCE.

DATE & TIME: SUNDAY JANUARY 27TH 3PM-6PM.
LOCATION: STORM WISDOM 3375 E Shea Blvd Unit A-1 Phoenix, AZ 85028
PRICE: $60 Limited to 20 people

**No Refunds**
WHAT YOU WILL LEARN:

This course is ideal for everyone who wants to increase and improve their psychic senses and intuition using very powerful techniques and exercises to understand yourself, people and situations with more clarity from all your senses and how to use your them in your everyday life.

You will learn how to tap into your senses using a variety of modalities through imagery, thoughts, feelings, vibrations and sounds and more!

By the end of the course you will be feel more connected to your psychic and intuitive senses and learn tools you can use for relaxation and meditation that help keep you connected into your senses.

You will also get a chance to work with the Psychic Evolution Deck to practice reading and working with your energy on others during our fun, interactive portion of the class.

YOUR GUIDES FOR THE DAY: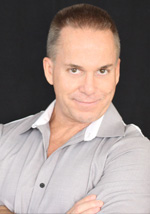 Jamie Clark is a renowned Psychic Medium and a Founder of Mindset Entertainment based in Phoenix, AZ.
Jamie is a master educator with over 18 years experience and a Lifetime of working with his gifts. He will share powerful tools and techniques to develop your psychic senses that you can instantly use everyday. Jamie has developed his own Psychic Evolution Deck and in this class he will guide you in how to use it to practice reading and working with your energy.
Learn more about Jamie https://www.jamieclark.net/about.html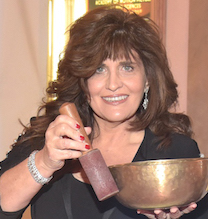 Kirsten Korot is an Intuitive Coach, Sound Healer and Empath with over 20 years experience. She leads workshops and events as well as working with private clients in Los Angeles, CA.
Kirsten will share practical and energetic tools she uses with her clients to release stuck energy, mind clutter or obstacles that can get in the way of trusting and being fully open to listen to your intuition and stay connected into your psychic senses. She will also share simple mindfulness and relaxation practices that help empaths keep their energy in balance in everyday life.
Learn more about Kirsten at www.kirstenkorotinternational.com

WHAT TO BRING AND WEAR:

- Yoga Mat - you will be lying down for some of the relaxation and guided meditation portions of the class (chairs will also be available for those that can't lie down)
- Notebook & Pen
- Dress comfortably and you may want to bring layers. When we work with energy the body temperature can shift and we want you to feel comfy and cozy. Bring a pillow/blanket so you can feel comfortable when you are lying down during the meditation and sound healing portion of the class
- Bottled water