Develop with Tizen

Tuesday, January 15, 2013 from 6:30 PM to 9:30 PM (PST)
Event Details
This is a 21 years old and over event due to alcohol being served at the event.
Who should go to this? - This is a technology intro/overview for developers. This operating system is still alpha and what we are looking at is early stage and there may be major additions in the future, like native support (or not). With any new technology expect early bugs and no guarantees, anything can happen or not happen to new systems. This is not a marketing or future prognostication oriented meetup. This meeting is for developers who like to get their hands on early stage and enjoy the uncertainties and fun that come with that territory.
More info:
http://en.wikipedia.org/wiki/Tizen
Some history and ok, just a bit of marketing background about Tizen as well as other new Operating systems up for 2013.
http://liliputing.com/2012/12/smartphones-in-2013-tizen-firefox-os-sailfish-to-compete-with-android-ios-blackberry-windows-phone.html
Overview
Hod Greely of Samsung will give an overview about the Tizen SDK, Samsung Developers program & how we engage with the developer community. This is an early intro to Tizen operating system in Alpha stage. This is a technical and developer look meet-up.
Tizen is an open source, standards-based software platform supported by leading mobile operators, device manufacturers, and silicon suppliers for multiple device categories such as smartphones, tablets, netbooks, in-vehicle infotainment devices, and smart TVs. Tizen offers an innovative operating system, applications, and a user experience that consumers can take from device to device.
The Tizen project resides within the Linux Foundation and is governed by a Technical Steering Group. The Technical Steering Group is the primary decision-making body for the open source project, with a focus on platform development and delivery, along with the formation of working groups to support device verticals.
The Tizen Association has been formed to guide the industry role of Tizen, including gathering of requirements, identification and facilitation of service models, and overall industry marketing and education.
Further Tizen information and SDK download here: Tizen SDK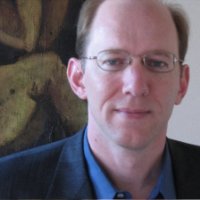 Hod Greely
Head of Samsung Developers America, the developer relations group covering mobile for Samsung in the Americas.
SDA does various forms of outreach and partnering with developers and companies of all sizes. Our objectives center mostly around mobile app sourcing. We engage the development community in many ways, from technical work to marketing and business development. We often work in cooperation with third parties to achieve joint outreach goals.
By RSVPing, you are confirming that you are 21 years or older and will bring your ID to the event to be admitted in to the venue. You are also agreeing to the possibility in appearing in promotional images/video taken at the venue by Yelp and the event organizers and authorizing such use. Additional legalese for attending the Yelp venue and agreement to these terms via RSVPing found here.
When & Where

Yelp
706 Mission Street
San Francisco, CA 94103


Tuesday, January 15, 2013 from 6:30 PM to 9:30 PM (PST)
Add to my calendar