Event Information
Refund policy
Refunds up to 1 day before event
Eventbrite's fee is nonrefundable.
In this event on Everyday Leadership, learn the most important quality for succeeding as a leader; regardless of your career path.
About this event
Success in leadership requires understanding people. More specifically, how to effectively motivate, inspire and encourage positive outcomes from those you're managing.
The most effective leaders are self-disciplined, compassionate and deeply focused in order to leverage the strengths in their team members and encourage their best work.
This Everyday Leadership workshop, grounded in cognitive behavioral leadership, will introduce you to methodologies that will allow you to discover workplace activities that have a negative impact on your team's performance. You'll learn how to increase accountability, and more effectively design and execute strategic plans that leverage everyone's strengths.
Ideal for anyone currently in management or soon to be taking on management responsibilities. This leadership development workshop will explore topics such as concentration, motivation, decision making, conflict management and organizational culture.
By attending this program, you'll be able to:
Identify behaviors and organizational trends that impact performance
Create a framework for increased accountability around your challenges
Understand the relationship between strategic planning and performance management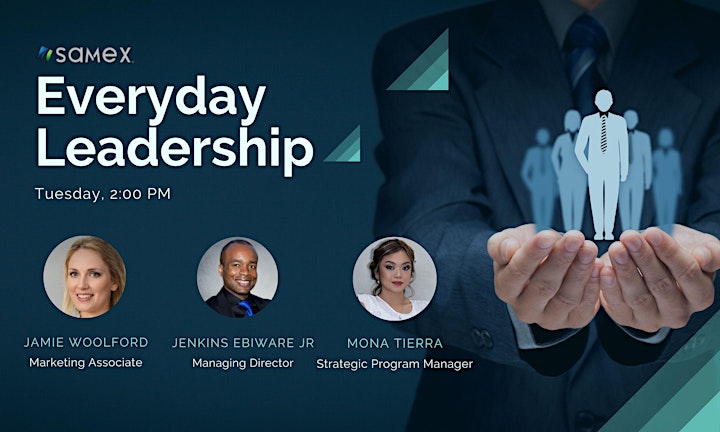 Who Should Attend?
This learning workshop will be best for students and professionals seeking to improve their management skills, and current managers looking to improve their effectiveness in building high-performance teams.
Workshop Outline
1. Introduction to the Essentials of Focused Leadership
How can we improve concentration?
How do you identify distractions that impact your team's productivity?
2. Process Based Management
What does it mean to manage by process?
What is the right framework for increasing accountability?
What are the most efficient techniques for tracking performance?
3. Strategic Leadership
How do you build strategic plans that leverage everyone's strengths?
What role does motivation have in the execution of your plans?
How can you improve your decision making for a strategic advantage?
4. Focused Operations
How do you inspire creativity while preserving efficiency?
How do you choose the right people for the job?
What type of manager should you be in a crisis?
5. Project Management
What are the minimum requirements for a successful project?
How do you build milestones and project stories?
What are the best ways to break project stories into actionable tasks?
What is the best way to lead and manage meetings?
Registration in this workshop includes 72-hour access to a replay of the live event along with 5 weeks of access to the following learning resources, tools and on-demand programs.
Mastering Productivity: A 3-hour guided learning program on increasing productivity while working remotely. Broken into 30 minute segments delivered over a 5-day sequence, this is an ideal training/on-boarding program for new, remote employees.
Agile Project Management Fundamentals: A 1-hour project management training program on increasing productivity through agile methodologies. This program focuses on accountability while helping you develop processes for improved performance in fast paced environments.
TiTAN Project Management: A 1-hour hands-on project management learning lab and a 30-day project management software trial to help you learn how to manage projects and delegate tasks.
Date and time
Location
Refund policy
Refunds up to 1 day before event
Eventbrite's fee is nonrefundable.
Organizer of Develop The Most Important Skill For Improving Your Leadership Career
Samex LLC, a 3-time award winning management consulting organization, is providing leaders and entrepreneurs of technology companies with a clear path to the growth of a sustainable business. We do this by providing an active consulting experience (supported by artificial intelligence and automation) to help each employee bring their best selves to work, along with streamlining operational management, sales and lead generation with our software platforms.