Develop a Successful Tech Startup Business Today! | Startup Hackathon | Entrepreneur Hackathon | Business Hackathon | Business Networking
About this Event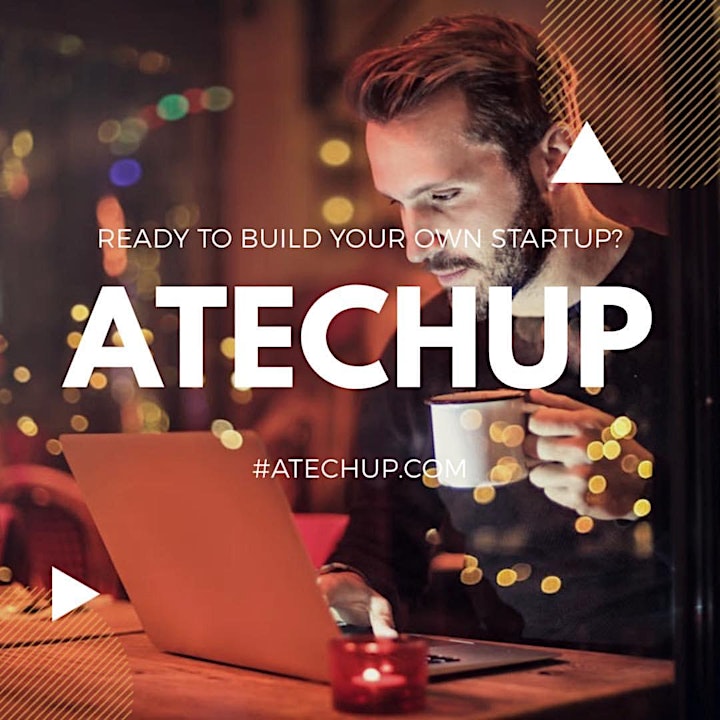 Develop a Successful Tech Startup Business Today! | Startup Hackathon | Entrepreneur Hackathon | Business Hackathon | Business Networking | Atechup Workshop | Atechup Webinar
Fast forward to the current day, the pandemic which forced lock downs around the world since March 2020, is still rampant, and the business world is still in CHAOS. If you followed our latest webinars, you should already know why I keep saying that this is a prime opportunity for Atechup Entrepreneurship !
I am not joking, when I said - THIS IS OUR TIME, NOW, TODAY!
If you don't take ACTION now, what will you tell your kids or grandkids when they ask you, "What did you do during the greatest dislocation of wealth of your lifetime?!"
You KNOW the answer!!!
Attend our Atechup eLearning Webinar for Learning Everything There is to know about Atechup Tech Startup Entrepreneurship
For Viewing all our Available Eventbrite Workshops, Click Here: Eventbrite Workshop
What is included in Access to Atechup Platform?
4K/1080p Full HD Quality
On-Demand Access 24/7
Tech Entrepreneurship R&D
Tech Startup Mentorship Videos
Market/Industry Research
Disruptive Tech Startup Ideas
Emerging Technologies | Disruptive Technologies
Emerging Markets | Emerging Industries
Tech Startup Formation
Tech Startup Automation
Tech Startup Infrastructure
Tech Startup Operations
Atechup Tech Startup Management
Tech Startup Consulting
Atechup Tech Startup Hardware/Prototyping
Tech Startup Coding
Atechup Tech Startup IT Ops
New Business Opportunities Year 2020-2050
Atechup Startup Hacking
Startup Growth
Atechup Tech Startup Innovation
Tech Startup MVP
Tech Startup Prototyping
Atechup Tech Startup Innovation
Atechup Startup Creativity
Tech Entrepreneur Funding
Startup Venture Capital
Startup Client Acquisition
Business Forecasting Report
For more detailed information go to Atechup.com
For Viewing all our Available Eventbrite Workshops, Click Here: Eventbrite Workshop
Promotional Edition: 1 Hour Promotional/Ad Session on Atechup platform
We Will Cover an Brief Overview of the Different Tech Startup Entrepreneurship Programs we offer at Atechup in Virtual Reality | Internet of Things | Automation |Robotics | Drone| Healthcare | Fintech | Cryptocurrency| Cybersecurity| Blockchain | Augmented Reality| Smart Farming | Big Data | Artificial Intelligence and much more.
Premium Edition: 6 Months Membership/Subscription Access to Atechup Platform
Gold Edition: 1 Year Membership/Subscription Access to Atechup Platform
Platinum Edition: 3 Years Membership/Subscription Access to Atechup Platform + Entrepreneurship Certification + Digital Entrepreneurship Gift Bag + VIP Support + Tech Startup Bonus Material + Venture Capital/Funding PDF List + Clients/PR/Startup Documents + much more
For more detailed information go to Atechup.com
For Viewing all our Available Eventbrite Workshops, Click Here: Eventbrite Workshop