Description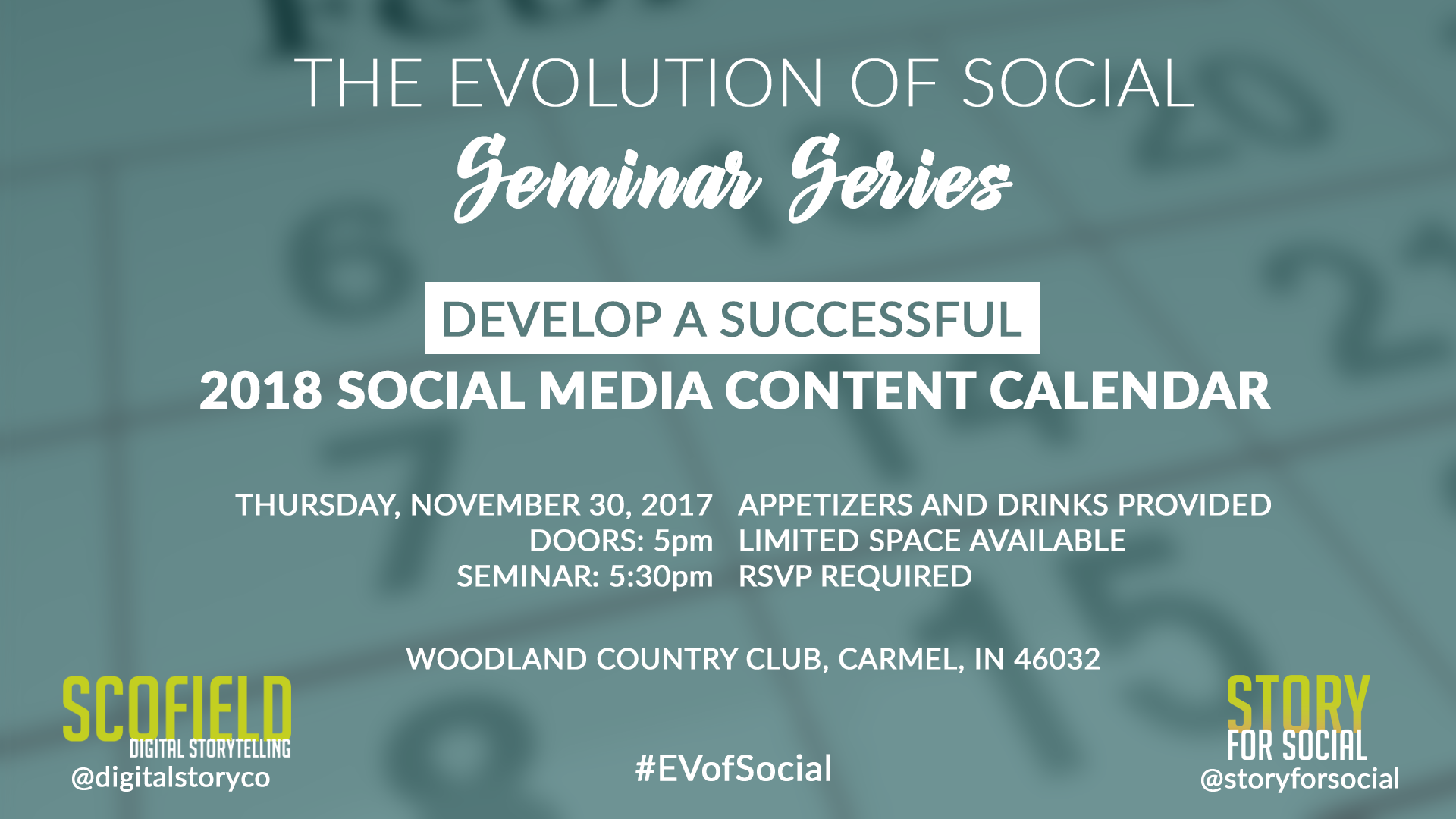 Event Focus: Social Media Content Creation and Curation for 2018
Now is the time to start thinking about the type of content that you should be preparing for your 2018 Social Media Content Calandar.
Don't know what that is?
Feeling overwhelmed with the amount of original content and curated content that is coming at you??
You've never done this before and have questions on what it takes to get it set up?
What are all these terms being flung around?
Join the team from Scofield Digital Storytelling & Story for Social for an evening where we will go over all the information and details that you will need in order to creat and build out a successful 2018 content calandar.
You will leave understanding how to fill the calandar and know what you can expect to get in return for your time and efforts. Make sure to join us to lock down this part of your marketing efforts!!
What to Expect?
5:00pm - Guest Check-in
5:30pm - Introductions & Opening Remarks by Ross Woods, Senior Producer & Partner at Scofield Digital Storytellng.
Main Presentation by Peter Davison, Director of Social Media & Socia Video Marketing at Story for Social
6:15pm- Q & A with Ross Woods & Peter Davison
6:20pm - 7:00pm - Food, Drinks & Networking
Story for Social will be offering complementary drinks and appetizers courtesy of Scofield Digital Storytelling during this event.
About Story for Social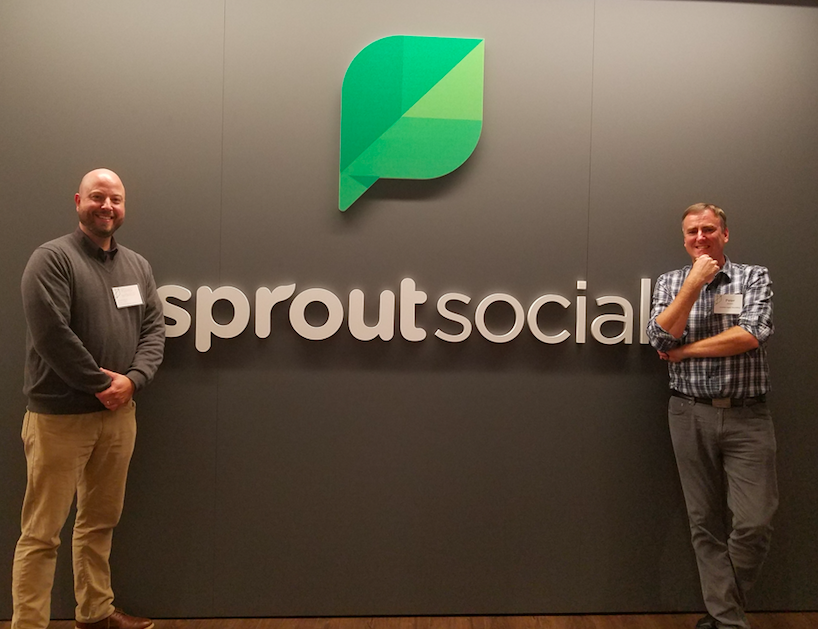 We are a video driven social media agency and a partner in the Evolution of Social: Seminar Series.
FAQs
Who is this event for?
The event is geared toward anyone that is part of a marketing team, customer service team or managing customer facing information for their companies or organizations. From the coordinators all the way up to the CEOs.
What is your affliation to Sprout Social?
Scofield Digital Storytellng is an Agency Partner. While we may use examples from Sprout Social, We understand that you may be using a different social media management system.
How can I contact the organizer with any questions?
Reach out to Ross Woods: rwoods(at)digitalstoryco(dot)com if you have any questions about our event. Or use the contact organizer button on eventbrite.