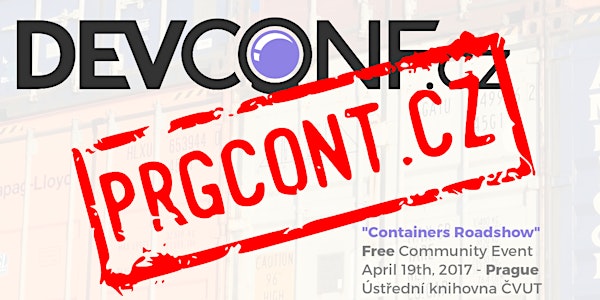 DevConf.cz "Containers Roadshow" (Prague)
When and where
Location
Národní technická knihovna Technická 6 160 80 Prague Czechia
Description
DevConf.cz ve spolupráci s komunitou Prague Containers (prgcont.cz) Vám přináší první každoročně pořádanou komunitní konferenci zaměřenou na kontejnery. Konference je jednodenní, zcela zdarma a pořádaná v Praze. Přednášky, prezentace i workshopy budou v češtině.

Datum: Středa, 19. dubna 2017

Čas: 9.00 - 18.00
Misto: Národní technická knihovna (NTK), Technická 6, 160 80 Praha
In collaboration with the Prague Containers community, DevConf.cz is hitting the road with a special one day, free community conference for developers, admins, and users of Open Source Container technologies. Presentations and workshops will be in Czech language. For details, see sidebar.