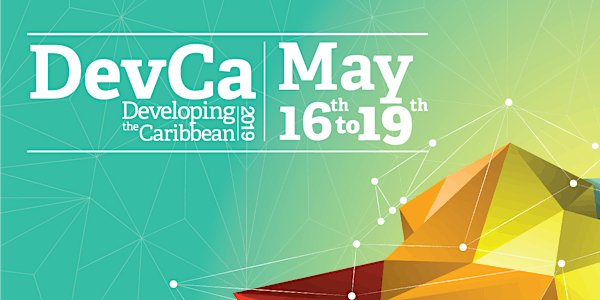 DevCa 2019 - Smart Communities, Smarter People
When and where
Location
Regional Headquarters University of the West Indies Kingston 7 Jamaica
Description
Mona School of Business & Management (MSBM), UWI and the SlashRoots Foundation invites you to the Developing the Caribbean Open Data Conference & Codesprint (DevCA), scheduled for 8.30 am on May 16, 2019 at the Regional Headquarters, University of the West Indies (UWI), Mona under the theme "Smart Communities, Smarter People".
As one of the region's leading gatherings on open data, digital innovation, and social impact; the fifth staging of DevCa will be held concurrently across five countries to examine the trend of Smart Cities. We will examine how the over-emphasis on the technical infrastructure in "Smart Cities" by Caribbean governments and the private sector could undermine (understate) the necessary focus on urban issues and civic participation.
DevCa 2019 will also shine a spotlight on the impact of data on the Caribbean people and communities – where they live, work, raise families and do business. Working with partners in Treasure Beach - home of Community Tourism - DevCa2019 will explore the concept of "Smart Community". Developers across the region will be able to "test-drive" a prototype Community Tourism technology platform.
Keynote Address by Dr. Sameer Verma, Professor of Information Systems at San Francisco State University: The San Francisco Smart Cities Initiative: Finding the right balance between technological infrastructure and citizen-contributed data.
Topical, cutting-edge issues to be discussed in interactive DevCa panel sessions to include:
➢ Open governance, civic tech and citizen engagement
➢ The state of open data: perspectives on artificial intelligence, data literacy and business
➢ Digital literacy, data literacy and Caribbean people