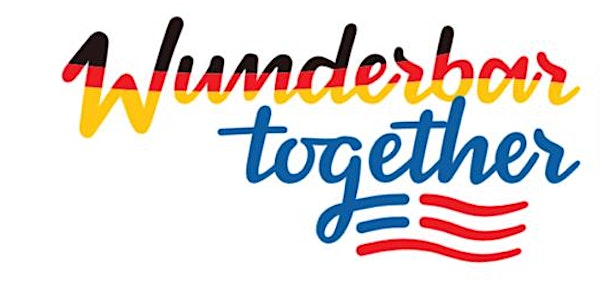 Deutschlandjahr Alumni Initiative Austin
Deutschlandjahr Ambassadors Initiative Austin
When and where
Location
The University of Texas at Austin Jackson School of Geoscience Boyd Auditorium Austin, TX 78712
About this event
German universities have started an initiative to more effectively build partnerships with North American institutions of higher education and to directly connect with American students and scientists. Several consortia, representing renowned individual German universities and universities of applied sciences, have opened liaison offices in New York to expand and deepen academic exchange between the two countries. The liaison offices (Verbindungsbüros) were inaugurated in Spring 2005 with the support of the German Academic Exchange Service (DAAD) and are mainly located within the building of the German Consulate General in New York City.
The Deutschland Ambassadors Initiative is a joint project by the above mentioned liaison offices to strengthen our outreach during the year of German-American friendship.
DEUTSCHLAND AMBASSADORS INITIATIVE invites you to a science talk
Dinosaurs: Ancient Fossils, New Discoveries
Dr. Julia A. Clarke
Thursday, February 7, 2019 at 6:00 pm
Boyd Auditorium, Jackson School of Geosciences
The University of Texas, Austin
23 San Jacinto Blvd & East 23rd Street, Austin, TX 78712
The Deutschland Ambassadors Initiative brings together alumni of German universities for a series of science talks and networking events in the U.S. Part of the Year of German-American Friendship and organized by German liaison offices based in the U.S., this initiative invites alumni to join a growing network of thousands of members from diverse backgrounds, ages and professions who share a passion for Germany.
Julia Clarke is John A. Wilson Professor in Vertebrate Paleontology at the Jackson School of Geosciences, The University of Texas at Austin and a Howard Hughes Medical Institute Professor. She is interested in how new structures and functions arise in deep time with a focus on the evolution of dinosaurs including birds. Her research has been funded by the National Science Foundation, The Gordon and Betty Moore Foundation, The National Geographic Society, Explorers Club, AAAS, Howard Hughes Medical Institute and has been covered by NPR's Science Friday, The New York Times, Washington Post, National Geographic Magazine, NOVA, and other outlets. Dr. Clarke is a recent Humboldt Foundation Award Winner (2016). She is a Fellow of the Royal Society of Biology and received her degrees from Brown University and Yale University.
Dinosaurs: Ancient Fossils, New Discoveries: Prepare to take a journey of discovery into the exciting world of modern paleontology with Dr. Julia A. Clarke who will highlight new discoveries in this field and their implications. New imaging techniques are changing what parts of dinosaur biology we can study and the questions we ask about them. In her research at Berlin's Museum für Naturkunde, Dr. Clarke spent her summers collaborating and working with their key animal sound archive and bird collections. In her talk, Dr. Clarke will focus on how we study sounds and colors in these magnificent reptiles.