Refund policy
Contact the organizer to request a refund.
Eventbrite's fee is nonrefundable.
Enjoy an intimate conversation with entrepreneur Michael Zadoorian, author of "The Narcissism of Small Differences."
About this event
Join The Detroit Writing Room Book Club for our June author talk featuring Michael Zadoorian!
Michael Zadoorian is an author of several novels, including "The Narcissism of Small Differences" — a hilarious and poignant novel about growing up, buying in, selling out, and the death of irony — published in May 2020 by Akashic Books.
From Kirkus Reviews: "Detroit in 2009 is depicted as a place whose glory days are behind it and whose future is uncertain. Ana and Joe are neither fortune-seeking gentrifiers nor grizzled veterans, and their need to find a specific place where they belong makes for some of this novel's most affecting moments . . . [This novel's] empathy and lived-in qualities are both appealing."
During the virtual book talk, guests will have an opportunity to greet the author, enjoy a book discussion and ask questions during a live Q&A!
Schedule:
7 - 7:15 p.m. - Meet-and-Greet
7:15 - 7:40 p.m. - Book Talk
7:40 - 8 p.m. - Q&A
Tickets:
Detroit Writing Room Book Club members receive free admission and book discounts. Sign up to become a member at detroitwritingroom.com/book-club.
Single admission is $15 for non-members.
Tickets are nonrefundable. The Zoom link will be sent the morning of the event. Registration closes at 6:30 p.m. EST on June 29. This event is recorded.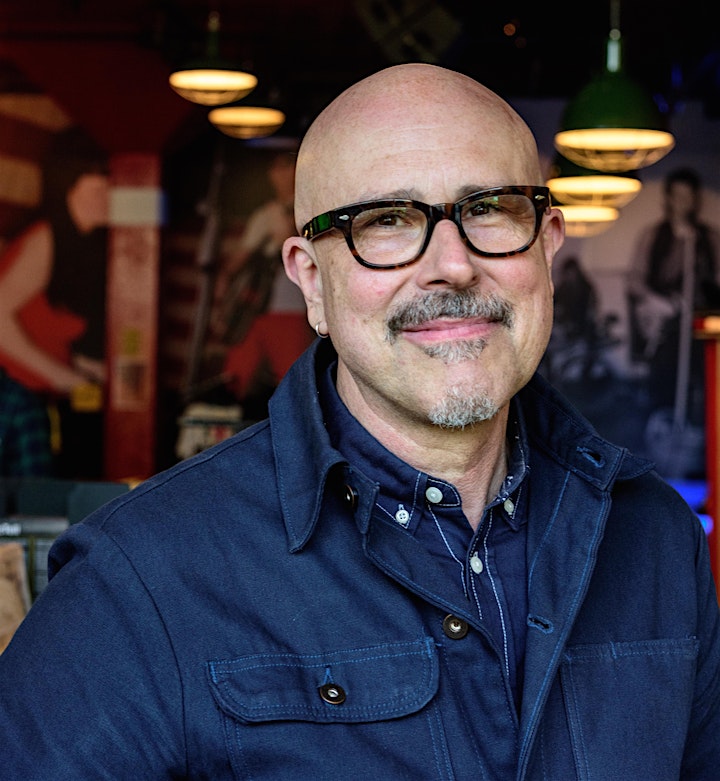 About the Author
Michael Zadoorian is the author of four novels, "The Narcissism of Small Differences," "Beautiful Music," "The Leisure Seeker" and "Second Hand," as well as a story collection, "The Lost Tiki Palaces of Detroit." A motion picture of "The Leisure Seeker" starring Helen Mirren and Donald Sutherland was released by Sony Pictures Classics in 2018. Zadoorian is a recipient of a Kresge Artist Fellowship in the Literary Arts, the Columbia University Anahid Literary award, the Great Lakes Colleges Association New Writers award, the GLIBA Great Lakes Great Reads award and two Michigan Notable Book awards. His work has appeared in "The Literary Review," "Beloit Fiction Journal," "American Short Fiction," "Witness," "Great Lakes Review," "North American Review," "Literary Hub," "The Millions," Huffington Post, and the anthologies "Bob Seger's House," "Looping Detroit," and "Detroit Noir." He is a lifelong resident of the Detroit area.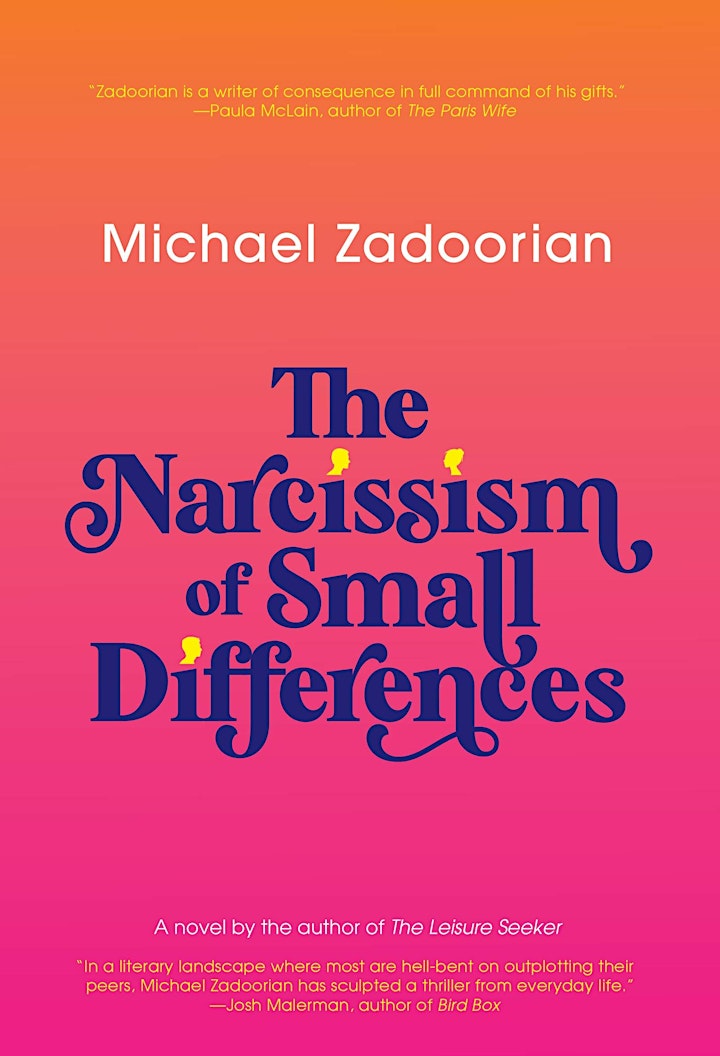 About the Book
Joe Keen and Ana Urbanek have been a couple for a long time, with all the requisite lulls and temptations, yet they remain unmarried and without children, contrary to their Midwestern values (and parents' wishes). Now on the cusp of forty, each of them are working at jobs that they're not even sure they believe in anymore, but with significantly varying returns. Ana is successful, Joe is floundering – both in limbo, caught somewhere between mainstream and alternative culture, sincerity and irony, achievement and arrested development.
Set against the backdrop of bottomed-out 2009 Detroit, a once great American city now in transition, part decaying and part striving to be reborn, "The Narcissism of Small Differences" is the story of an aging creative class, doomed to ask the questions: Is it possible to outgrow irony? Does not having children make you one? Is there even such a thing as selling out anymore?
More than a comedy of manners, "The Narcissism of Small Differences" is a comedy of compromise: the financial compromises we make to feed ourselves; the moral compromises that justify our questionable actions, the everyday compromises we all make just to survive in the world. Yet it's also about the consequences of those compromises and the people we become because of them — in our quest for a life that is our own and no one else's.
About The Detroit Writing Room
The Detroit Writing Room is an event and writing space in downtown Detroit. Whether you're working on the next Great American novel or a business plan, the DWR has 30 professional writing coaches to help with all your writing needs. We also host book talks, writing workshops, open mic nights and private events. Visit detroitwritingroom.com to sign up for coaching, memberships, events and more. Check out newyorkwritingroom.com to see our New York-based coaching team.