Event Information
Refund Policy
Contact the organizer to request a refund.
Eventbrite's fee is nonrefundable.
Enjoy an intimate conversation with Judge Rosemarie Aquilina, author of the 2020 novel "All Rise."
About this Event
Join The Detroit Writing Room Book Club for our March author talk featuring Judge Rosemarie Aquilina!
Judge Aquilina presided over the historic Larry Nassar case and is the author of several novels, including the murder mystery "All Rise," which was published in May 2020.
During the virtual book talk, guests will have an opportunity to greet the author, enjoy a book discussion and ask questions during a live Q&A! There will also be book giveaways and an opportunity to win signed copies.
Schedule:
7 - 7:15 p.m. - Meet-and-Greet
7:15 - 7:40 p.m. - Book Talk
7:40 - 7:55 p.m. - Q&A
7:55 - 8 p.m. - Book Giveaway
Tickets:
Detroit Writing Room Book Club members receive free admission and book discounts. Sign up to become a member at detroitwritingroom.com/book-club.
Single admission is $15 for non-members.
Tickets are nonrefundable. The Zoom link will be sent the morning of the event. Registration closes at 6:30 p.m. EST on March 30. This event is recorded.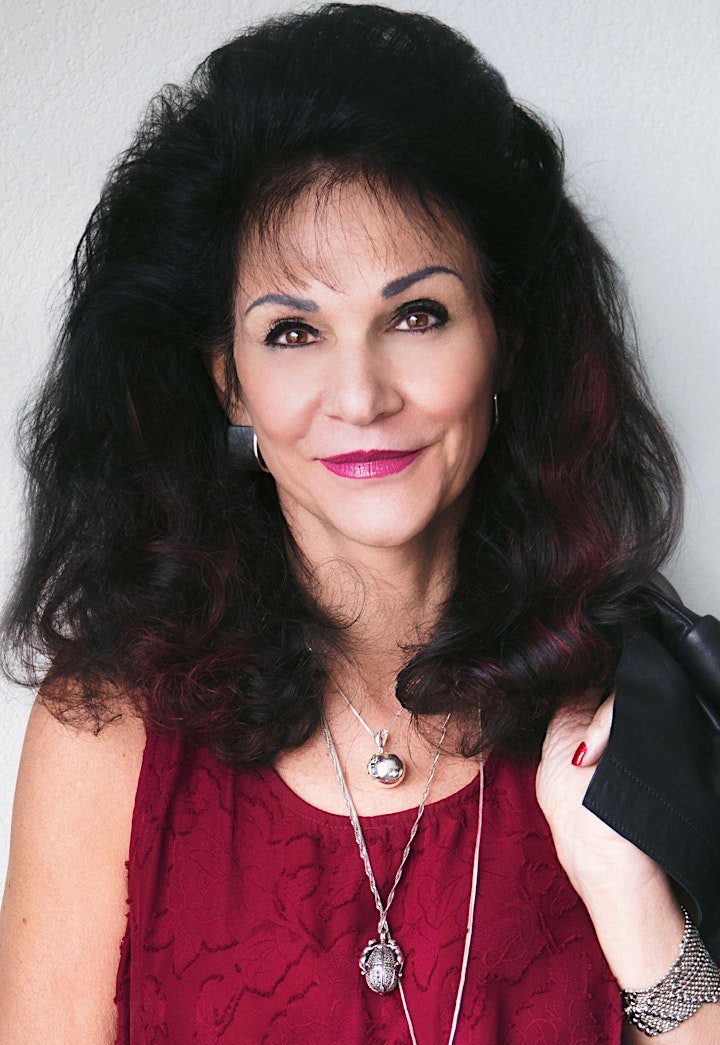 About the Author
Judge Rosemarie Aquilina earned her Juris Doctorate degree from Western Michigan Thomas M. Cooley Law School in 1984 after earning her Bachelor of Arts Degree from Michigan State University in 1979. She began her legal career working in the Michigan Senate as an Administrative Assistant after which, she opened Aquilina Law Firm, PLC. Judge Aquilina became part of Michigan's history as the first female JAG Officer in the Michigan Army National Guard where she served honorably for twenty years. Judge Aquilina also made history when she allowed 156 Sister-Survivors and other victims for a total of 169 victims to speak over seven days in the People v Nassar case. She, again made history as the first female professor to speak at the MSU College of Law Commencement in the Spring of 2018.
Judge Aquilina has served as a civilian judge for sixteen years. During her first four, she served as Chief Judge and Sobriety Court Judge in the 55th District Court, during which time she founded the Ingham County Sobriety Court Foundation to assist those in recovery. Judge Aquilina was then elected to the 30th Circuit Court for Ingham County, where she has served for twelve years. Judge Aquilina also serves as an Adjunct Professor and has received exceptional teaching awards at both Western Michigan Thomas M. Cooley Law School and at Michigan State University College of Law. Additionally, Judge Aquilina is a published fiction author.
Her novel, "Feel No Evil," made its debut in 2003. "Triple Cross Killer" debuted in December 2017 and is now in its second edition. It is the first in a detective series, and was named in Michigan's top ten fiction bestsellers in 2018. "All Rise" a cozy mystery was released May 2020. December 10, 2020 is the expected release date of her life story, "Just Watch Me," with Audible, as part of the First Originals from Reese Witherspoon and Hello Sunshine is her most current project. She has five children and three grandchildren and resides in East Lansing, Michigan.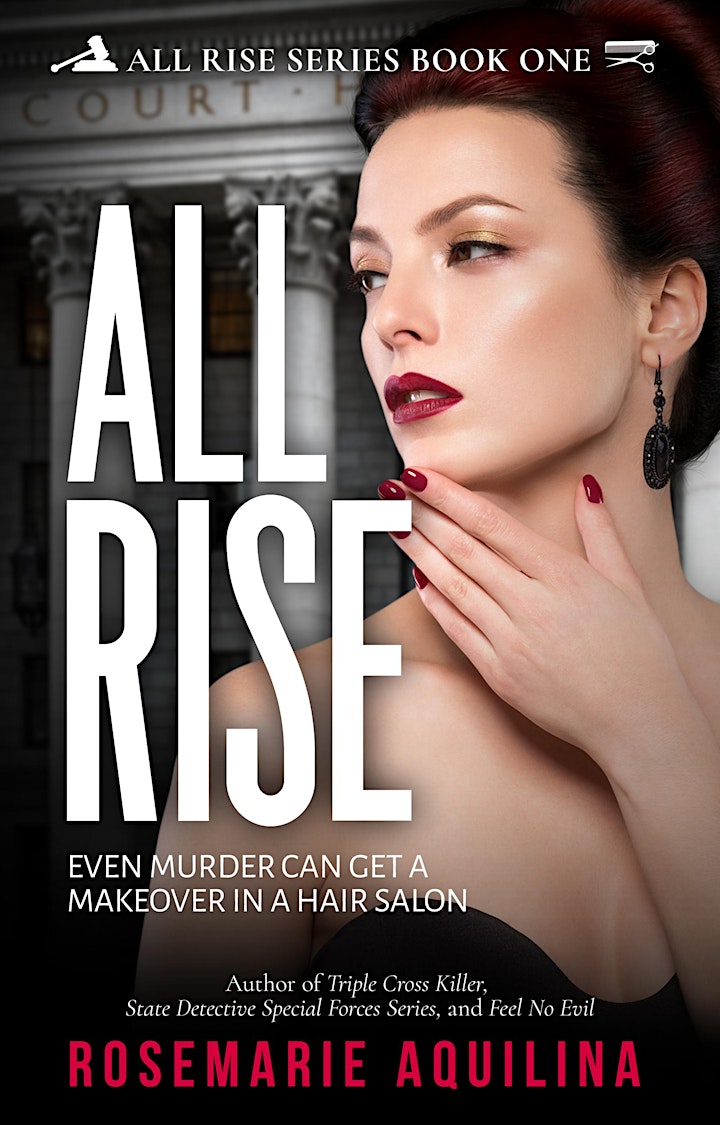 About the Book
Arrested by detectives for murder of the Chief Judge, former Judge Nicoletta Kikkra learns there isn't any problem that can't be solved out of her recently opened Ratification Hair Salon, Spa & Café. Nicoletta's cowboy boots, every day is wedding hair spray day, and sense of humor keeps everyone around her in good spirits even when twelve inexplicable bank accounts totaling $1.2 million are discovered in her name—money that detectives pinpoint is her motive to kill. Nicoletta quickly loses control over her life as former court staff and grateful rehabilitated felons, pets included, transplant themselves into her life to help solve the murder while ensuring her new business succeeds and she remains a free woman.
To complicate matters, to the rescue comes ex-husband, Dexter Breckenridge, with a million dollars of bond money and even more reasons to hire Nicoletta's ex-boyfriend Hunter Greene, a private investigator, to help solve the murder. Throw into the mix her handsome boyfriend, Australian attorney Sebastian Pierce who represents her. The three men who know her best persistently try to solve the murder always trying to outshine each other much to her infuriation. The trail leads to more murders, high-speed car chases, flying bullets, snakes and suspects and Nicoletta quickly realizes Dark Money and court insiders may not only be behind Chief Judge Warren Donnettelli's murder but now they want her dead.
About The Detroit Writing Room
The Detroit Writing Room is an event and writing space in downtown Detroit. Whether you're working on the next Great American novel or a business plan, the DWR has 30 professional writing coaches to help with all your writing needs. We also host book talks, writing workshops, open mic nights and private events. Visit detroitwritingroom.com to sign up for coaching, memberships, events and more. Check out newyorkwritingroom.com to see our New York-based coaching team.
Date and Time
Location
Refund Policy
Contact the organizer to request a refund.
Eventbrite's fee is nonrefundable.