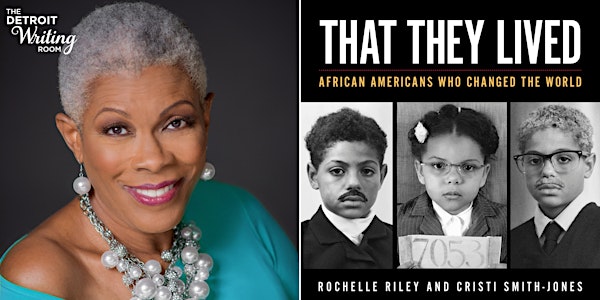 Detroit Writing Room Author Series ft. Rochelle Riley
Enjoy an intimate conversation and book signing with the author of "That They Lived: African Americans Who Changed the World."
When and where
Location
The Whitney 4421 Woodward Avenue Detroit, MI 48201
Refund Policy
Contact the organizer to request a refund.
Eventbrite's fee is nonrefundable.
About this event
1 hour 30 minutes

Mobile eTicket
The Detroit Writing Author Series is excited to feature Rochelle Riley for our February event!
Join us Wednesday, Feb. 22, 2023 from 7 - 8:30 p.m. for an intimate book talk and signing at the historic Whitney mansion in Detroit.
Rochelle Riley is the Director of Arts and Culture for the city of Detroit. She is also co-author of "That They Lived," a collection of essays and photographs about famous African Americans that all children should know (Wayne State University Press, 2021).
Guests will enjoy drinks and hors d'oeuvres during a meet-and-greet with the author in the Whitney's Music Room. The event will include an author talk, opportunity to ask questions during Q&A and book signing. There will also be signed book giveaways and other raffle prizes!
Schedule:
7 - 7:20 p.m. - Meet-and-Greet, Drinks & Appetizers
7:20 - 7:45 p.m. - Book Talk
7:45 - 8:05 p.m. - Q&A
8:05 - 8:30 p.m. - Book Signing
Buy the Book:
We have partnered with the independent bookstore 27th Letter Books in Detroit. Guests can purchase the book onsite or online and have it shipped before the event. Order a copy here.
Tickets:
Single admission is $60. Includes passed appetizers and one glass of wine, Champagne or beer. There will also be a cash bar.
Tickets may be purchased as gifts. Please provide the recipient's name and email so we can include them on our guest list.
Purchase a Detroit Writing Room Author Series Pass to receive admission to each monthly event January through June 2023. Pass holders get one event free! They will also receive a 15% discount on books. Buy a pass here.
Tickets are nonrefundable. Due to limited space, tickets cannot be purchased at the door and must be bought online in advance. Registration closes at 6 p.m. EST the day of the event.
Parking:
The Whitney offers valet parking in their main lot for $10 per car. Guests may self-park in the lot located across the street at Woodward and Canfield. There is also street parking along Canfield Street.
Covid-19 Policy:
We will follow all CDC guidelines at the time of each event.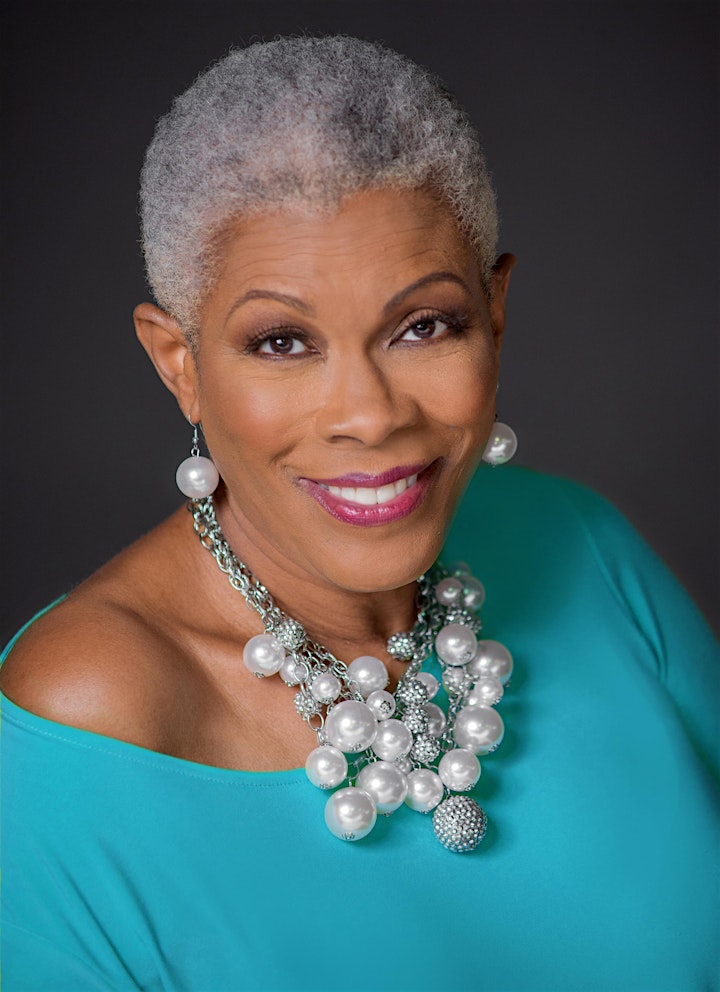 About the Author
Rochelle Riley is Director of Arts and Culture for the city of Detroit. The author, essayist, blogger and arts advocate ended a nearly 20-year stint in 2019 as a columnist for the Detroit Free Press, where she was a leading voice for children, education, competent government and race. She is author of "The Burden: African Americans and the Enduring Impact of Slavery" (Wayne State University Press, 2018), which garnered rave reviews and remains one of the Top Ten sellers in Michigan's independent bookstores. She travels the country hosting conversations about the burden that America still bears because it refuses to deal with the aftermath of American enslavement. She also is co-author of "That They Lived," a collection of essays and photographs about famous African Americans that all children should know (Wayne State University Press, 2021).
Rochelle received the 2017 Eugene C. Pulliam Editorial Fellowship from the Society of Professional Journalists to study how trauma impedes how children learn and the 2017 Ida B. Wells Award from the National Association of Black Journalists "for her outstanding efforts to make newsrooms and news coverage more accurately reflect the diversity of the communities they serve." She received the Will Rogers Award from the National Society of Newspaper Columnists for community service, the 2018 Lifetime Achievement Award from the Society of Professional Journalists and the 2020 Daily Tar Heel Distinguished Alumnus award at UNC.
Rochelle was a 2007-2008 Knight-Wallace Fellow at the University of Michigan, where she studied online communities and film. She was a 2016 inductee into the Michigan Journalism Hall of Fame and a 2019 inductee into the N.C. Media and Journalism Hall of Fame. Rochelle is a co-founder of Letters to Black Girls, an initiative to give letters of advice and encouragement from women across the country to girls across the country.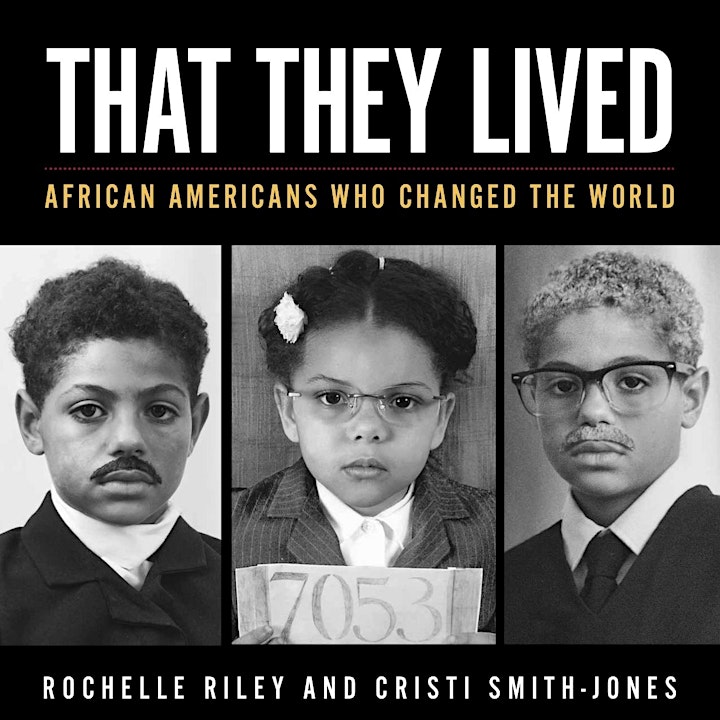 About the Book
In February 2017, Rochelle Riley was reading Twitter posts and came across a series of black-and-white photos of four-year-old Lola dressed up as different African American women who had made history. Rochelle was immediately smitten. She was so proud to see this little girl so powerfully honor the struggle and achievement of women several decades her senior. Rochelle reached out to Lola's mom, Cristi Smith-Jones, and asked to pair her writing with Smith-Jones's incredible photographs for a book. The goal? To teach children on the cusp of puberty that they could be anything they aspired to be, that every famous person was once a child who, in some cases, overcame great obstacles to achieve.
"That They Lived: African Americans Who Changed the World" features Riley's grandson, Caleb, and Lola photographed in timeless black and white, dressed as important individuals such as business owners, educators, civil rights leaders, and artists, alongside detailed biographies that begin with the figures as young children who had the same ambitions, fears, strengths, and obstacles facing them that readers today may still experience. Muhmmad Ali's bike was stolen when he was twelve years old and the police officer he reported the crime to suggested he learn how to fight before he caught up with the thief. Bessie Coleman, the first African American female aviator, collected and washed her neighbors' dirty laundry so she could raise enough money for college. When Duke Ellington was seven years old, he preferred playing baseball to attending the piano lessons his mom had arranged.
"That They Lived" fills in gaps in the history that American children have been taught for generations. For African American children, it will prove that they are more than descendants of the enslaved. For all children, it will show that every child can achieve great things and work together to make the world a better place for all. Order here.
About The Detroit Writing Room
The Detroit Writing Room offers an inspirational community for writers, creatives and professionals. Whether you're working on the next Great American novel or a resume, the DWR has 30 professional writing coaches to help with all your writing needs. We also host book talks, writing workshops, and literary events. Visit detroitwritingroom.com to sign up for coaching, memberships, events and more. Check out newyorkwritingroom.com to see our New York-based coaching team.