Description
Detroit Women in Digital January OPEN Meetup


2019 Digital Trends

What are the digital trends most likely to shape 2019? What should your team be 100% up to speed on? Content? AI and Chatbots? Digital Video? Join us for an engaging discussion with our featured guest, Ashely M Williams, as she briefs us on what to expect in 2019. And then join your City Board for a dynamic Ask & Give Exchange focused on digital trends, continuing education and what's to come for ourselves and our careers this year.
Featured Guest: ASHLEY M WILLIAMS, FOUNDER AND CEO, RIZZARR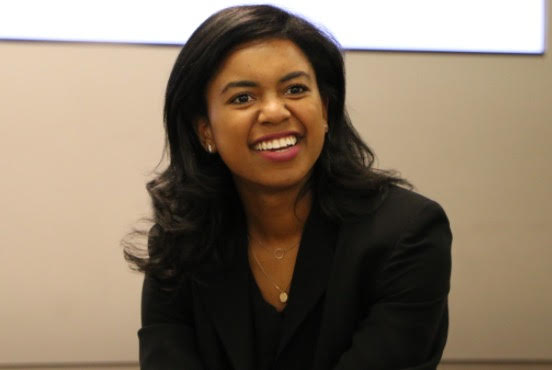 Ashley M. Williams is the leading Millennial strategist, spokesperson, consultant, and speaker for brands that want to reach Millennials — helping brands to create the right campaigns, craft the right messages, and produce events that bring brands and Millennials together.
She is the founder and CEO of RIZZARR, the Millennial Marketplace.™ Through RIZZARR, brands are able to find and work with Millennial content creators and micro-influencers. She is also the founder of Millennials Change, an event series created to inspire Millennials to make a positive impact on the world.
Before starting her journey into entrepreneurship, Ashley was an award-winning journalist. She worked for NBC News, WBAL Radio, and USA TODAY. She graduated with honors from the University of Southern California, earning a B.A. in broadcast and digital journalism as well as minors in international relations and Spanish.
Agenda

First 30 Minutes: Mix & Mingle
First Hour: Ashley M Williams Q&A
Last Hour: Ask & Give Exchange & Networking
Logistics
Ally Detroit Center- Floor 22
Located at 500 Woodward AveDetroit, MI 48226
Who should attend?
Female professionals in digital + tech industries. Our members have a digital focus within the creative, marketing, advertising, or communications fields. From content strategists to designers, developers to social marketing pros and CMOs – you are all professionals in digital and all welcome at our events. Not a member yet? Join us today!

We welcome all female, female-identifying, and LGBTQ persons.

Please do not attend if you have a sales motivation. Soliciting our attendees and members for business or sales is strictly prohibited. If you do so, you will kindly be asked to leave OR you can officially sponsor us (a better option).

Men, we prefer you not attend our member meetups. Why? By nature, when faced with challenges, women respond by creating community. This is ours. If you would like to support us, there are so many amazing ways:
HUGE Thanks to Our Sponsor!
Swoop provides biotech and pharma clients with the data, the industry knowledge and the data science expertise to help improve health outcomes and lower healthcare costs. They do this by driving patient discovery and insights, executing across personal promotions teams, consumer and HCP media in an informed, efficient and intelligent closed-loop platform. Learn more at swoop.com