Detroit Women in Digital March Men and Women Open Meetup: MENtorship Bridgi...
Description
Detroit Women in Digital March Open Meetup
Open to Men and Women!
Mentorship. It's something we want to have, offer and understand better. Join us as we open the conversation with some digital dudes and gain perspective on how men and women view mentorship, and how we approach this topic differently. The panel will talk through the importance of mentors across gender lines and how these men are thinking about mentorship and helping to bridge the gender divide.
Panel Speakers
Barbara Koenig
Founder / CEO of Impact3Leadership specializing in Leadership and Team Development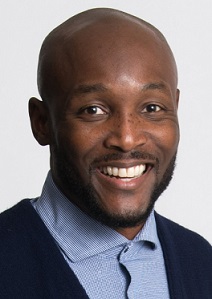 Davaughnu Banks
Envision Brand Marketing, Founder & Chief Brand Marketing Officer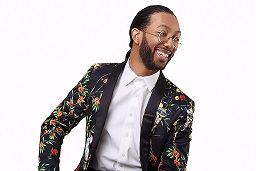 Eric Thomas
Brand Strategist and Senior Partner at Saga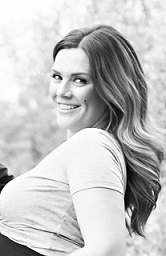 Erinn Moss
Owner and Operating Partner of Drybar Detroit
Agenda

6:00-6:30pm: Mix & Mingle
6:30-7:00pm: Featured Panel Discussion and Q&A
7:00-8:00pm: Networking
Logistics
Parking is all free and located at the front entrance of the building with the flashing green light. Think Detroit is on the Second Floor of Durfee Middle School in Rm 219.
Problems getting in or finding us? Contact detroit@womenin.digital or Rachel Cox at (313) 682-0016.
Sometimes, showing up to an event when you don't know anyone can be hard. Would you like to be assigned a "buddy" for an upcoming Women in Digital event? For more information or to request a "buddy" please visit this form.

Do you have an accessibility or accommodations request for an upcoming in-person event that you'd like to discuss? Please fill out this form and we will be in touch soon!

HUGE Thanks to Our Location Sponsor!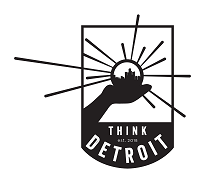 Think Detroit aims to provide the tools, programs, and resources for social entrepreneurs to turn their napkin sketch ideas into reality. By currently working with Raw Detroit, Detroit Cookie Co., and Women in Digitial, we have been assisting to teach fellow entrepreneurs what it's like to be a part of Detroit's Special Community of Creators.
Who should attend?
Female professionals in digital + tech industries. Our members have a digital focus within the creative, marketing, advertising, or communications fields. From content strategists to designers, developers to social marketing pros and CMOs – you are all professionals in digital and all welcome at our events. Not a member yet? Join us today!

All are welcome to this event.
Would you like to sponsor a furtue event?
If you are interested in sponsoring this event or others, woo hoo! Contact us at detroit@womenin.digital or info@womenin.digital.