Description
Join the most powerful Women in Digital for our first ever Detroit kick off meeting.
Refresh yourself with a break from the madness at work and meet your amazing sisters in arms of Women in Digital. We're about to start a Detroit Chapter, and you'll be there on the ground floor. Find out more and submit nominations for your open City Champion and Board of Advisory positiions by clicking here: http://www.womenin.digital.
Agenda:
5:30 pm - 6:00 pm – Settle in, mix and mingle

6:00 pm - 6:30 pm – "How we got here." Executive Director, Alaina Shearer • Welcome and Tell All. Her story and journey, and what led to the creation of Women in Digital.
6:30 pm - 7:30 pm - " "Ask" and "Give" Practice Round + Meet Featured Guests. Experience our pledge in action as you practice your asks and gives and change your life forever by empowering yourselves and each other with vulnerability.
Who should attend?
Women on both agency and client side with a focus on digital marketing, communications, design and development. Our attendees range from CMOs to social strategists or designers. If you are in marketing and communications and digital controls your Universe, you're in.

If you have a sales motivation for attending, soliciting our attendees and members for business or sales is strictly prohibited. If you do so, you will be kindly asked to leave.

NO men allowed. Sorry guys but this event is exclusive to women and those who identify as women. We love you, but we need this time and space to ourselves. You are welcome to attend our national conference where 4% of tickets are available to men, reflecting the # of women who are CEOs for Fortune 500 companies.
What do we believe?
We believe women who can harness the power of digital are capable of anything. Above all, we believe our connections to each other and our network can become a source of power if we respect that power and understand our collective purpose – to build each other up for the good of women across our industry, the nation and the world.
Find out more, visit our website.
SPEAKERS AND FEATURED GUESTS
"How We Got Here"
Alaina Shearer, Executive Director of Women in Digital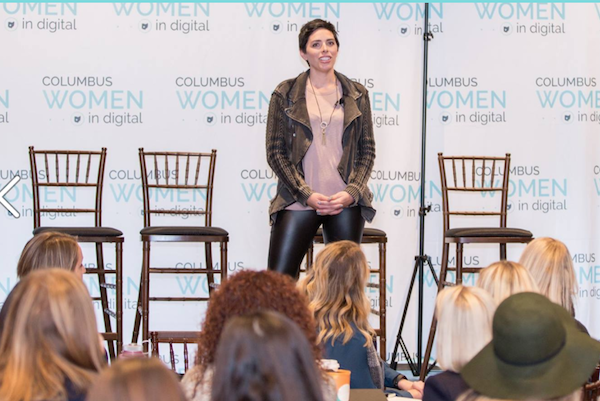 Alaina Shearer, our fearless leader and a total digital nerd, founded Women in Digital in June of 2016 over a mimosa toast with a group of 100 women in Columbus, Ohio. That morning Alaina shared her journey as a woman in digital. From her experience in the radio industry to her move to advertising and digital marketing, she faced sexism and jaw-droping discrimination all along the way. The energy that morning was indescribable and in that moment, a movement was born. Now, Alaina is traveling across the country to as many cities as possible to share her story and to encourage other women to do the same. She believes that in our vulnerability, and in sharing our stories - we can all empower each other and truly be free.
More about Alaina
After seven years in radio as a journalist and a morning show co-host, Alaina made a departure from the industry after finding its barriers for women leaders far too overwhelming. She then ventured into marketing, discovering digital marketing at the helm of her first website redesign in 2006.
Hooked on digital she became a Sr. Interactive Copywriter at a national agency by day and a blogger by night. While she wrote copy for major brands and sketched wireframes out by hand she mastered SEO and the power of community building with her blog, MsSingleMama.com, which ultimately attracted 30,000 readers a month and a loyal following of single moms.
In 2009, after facing a healthy amount of discrimination at work by her creative director and an insatiable drive to create websites that actually ranked in search and performed in social, she created her own digital agency. Cement Marketing is now one of the leading creative digital agencies in the Midwest. The agency is also the founding sponsor of Women in Digital and continues to fund our start-up phase.
Connect with Alaina: LinkedIn, Instagram, Twitter or email alaina@womenin.digital
Featured Guests:
Sarah Shanfield
Social Media and Editorial Director, Shinola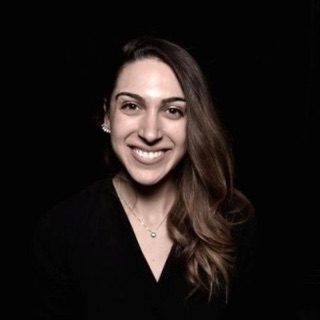 Arguably one of the coolest brands in America, Shinola's social team is tasked with bringing that brand to life day in and day out. No pressure. Sarah Shanfield, Shinola's Social Media and Editorial Director, is at the helm of the team's social channels and the Shinola blog, managing a team of Detroit content creators to make beautiful stories down the hall from their desks – in the factories where products are made. With most of its promotion happening organically and on the ground, this luxury watch, bike, leather and journal fashion brand has a hefty and super passionate audience on social. She'll be joining us as a featured guest at our Detroit kick off event and as a speaker at our national conference this October.

Connect with Sarah on LinkedIn.
Thanks to our generous sponsors, without whom this event would not be possible: