Description
Detroit Women in Digital July Meetup - Members +1
This month we are celebrating our one year anniversary as a chapter!
This month's theme: Diversity in the Workplace
Agenda:
6:30pm - 7:00pm: Check-in. Mix + Mingle
7:00pm - 7:15pm: News + Updates from the Board
7:15pm - 8:00pm: Guest Speaker, Bridget G. Hurd, Senior Director, Diversity & Inclusion Blue Cross Blue Shield of Michigan
8:00pm - 8:30pm: Ask + Give Session. Members trade their power by asking for, and giving, support, advice, and favors.
Memberships are currently on sale in Detroit and going quickly, be one of the first 100 members to take advantage of our low founding monthly membership rate of $25/month or $250/year. Become a member here.
Guest Speaker
Bridget G. Hurd, Senior Director, Diversity & Inclusion Blue Cross Blue Shield of Michigan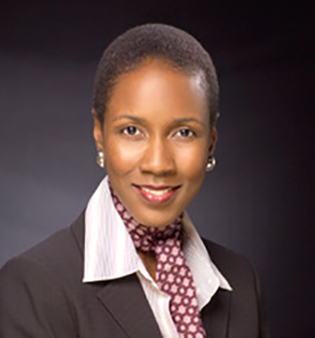 With 25 years of progressive experience in communications, community relations, corporate giving, and diversity and inclusion, Bridget Hurd has worked in the health care industry helping to facilitate stronger linkages among the community and health care institutions.
Ms. Hurd is the senior director, Diversity and Inclusion, at Blue Cross Blue Shield of Michigan where she is responsible for leading and executing the corporate diversity and inclusion strategy and creating a BCBSM culture that recognizes, understands, and accepts the differences in people and that is culturally competent in providing services to its members. She facilitates the Diversity Leadership Council and oversees diversity and cultural competency training for employees, employee resource networks, talent development, and corporate efforts around health disparities. Ms. Hurd is also responsible for cultivating strong stakeholder relationships and partnerships in diverse and ethnic communities.
Prior to that, Ms. Hurd was the director of Community Responsibility at BCBSM. In this role, she developed and led strategic community partnerships to encourage healthy, active lifestyles at every age and advanced the Blues brand in local communities. She oversaw corporate giving, stakeholder relationships, the employee and executive volunteer programs, and corporate internal and special events.
Before joining BCBSM, Ms. Hurd worked for eight years at the Greater Detroit Area Health Council (a non-profit, regional coalition). As part of the organization's executive team, she played a significant role in branding and building its regional and national image, organizational capacity building and directing strategic planning. She managed strategic partnerships and led internal and external communications, including media relations achieving recurring visibility in print and other media. Ms. Hurd was also responsible for member recruitment and retention, governance and board relations, stakeholder communications, sponsorships, and planning educational and fundraising events. Through these efforts she strengthened the organization's focus, visibility, and influence, both nationally and regionally.
Ms. Hurd has also worked at the Detroit Medical Center where she was press secretary and has conducted community relations for St. John Providence Health System helping to increase access to health services through community engagement. She has provided communications leadership for other health care entities including the Voices of Detroit Initiative, the Detroit Wayne County Health Authority and the Michigan Cover the Uninsured Network.
A community steward serving on numerous advisory committees and boards in the Metropolitan Detroit community, Ms. Hurd is a board member of One Detroit Credit Union that focuses on providing access to financial resources to underserved communities, the LAHC – Leaders Advancing and Helping Communities, and a former board member of Special Olympics of Michigan, the Detroit Academy of Arts and Sciences, and the Southfield Community Foundation. She is also a member of the President's National Advisory Council for Henry Ford College and the President's Community Advisory Group for Wayne State University.
She is a graduate of Wayne State University where she obtained a Master of Business Administration degree and the University of Michigan where she received a Bachelor of Arts degree in communications. She also has a certificate for Corporate Citizenship Leadership from the Boston College Carroll School of Management Center for Corporate Citizenship and is a graduate of Leadership Detroit XXXI.
Our mission:
Your digital talent makes you one of the most powerful women on the planet. Together, we join to share knowledge, to inspire each other and to become empowered by that strength. Our mission is to connect women in digital through engaging and educational events and to enable them with the confidence and tools necessary to exchange their power. More about Women in Digital here.
Testimonial:
"I recently attended my first Women in Digital meet up and it was unlike any other 'networking' event. While every person in the room was there in a professional capacity, there was an undercurrent of shared values, shared struggles and shared desire for change.
It was a powerful experience to see women band together to raise each other up in a way that only women can. I can't recommend joining Women in Digital enough. This is a professional community that feels like the home we never knew we needed but have always been seeking." - Alaura Weaver, Copywriter + Content Strategist
Who should attend?
All professionals in digital and tech industries are welcome. Our members have a digital focus within the creative, marketing, advertising, or communications fields. From content strategists to designers, developers to social marketing pros and CMOs – you are all professionals in digital and all welcome at our events.

Memberships are currently on sale in Detriot and going quickly. Learn more about Membership and become a member here.

Please do not attend if you have a sales motivation. Soliciting our attendees and members for business or sales is strictly prohibited. If you do so, you will kindly be asked to leave OR you can officially sponsor us (a better option).

We welcome all female, female-identifying, and LGBTQ persons.

Men, we prefer you not attend our member meetups. Why? By nature, when faced with challenges, women respond by creating community. This is ours. If you would like to support us there are so many ways:​
If you are interested in sponsoring this event or others, please contact Renee at renee@womenin.digital
Thank you to our sponsor:

With more than 4 billion unique profiles across Europe, Asia-Pacific and the Americas, Eyeota is the global leader in audience data. Eyeota's data empowers marketers, advertisers and agencies to deliver targeted campaigns and engage with the right audiences, while enabling publishers and data suppliers to monetize their audiences more widely. Certified by numerous data privacy associations globally, including the NAI, IAB and EDAA, Eyeota ensures its data is trusted and secure. The company was founded in 2010 and has offices in Berlin, Detroit, London, Melbourne, New York, Singapore, Sydney and Tokyo. For more information, visit http://www.eyeota.com.
@EyeotaTweets
Thank you to our host:
Bamboo offers exceptional turnkey office space, inclusive community, and support to help you succeed.
Parking + Directions:
Sign in at the front desk for WID event, link to parking info https://www.bamboodetroit.com/contact/
DO NOT Park at Miller Parking LLC at 1411 Griswold St, Detroit, MI 48226