Description
MEMBERS ONLY - Detroit Women in Digital January Meetup
2018 will be an unprecedented year for change within the digital industry and for women in our industry. Are you ready to be a part of that change? Join your fellow sisters in digital arms as we meet once again to empower each other with our exchange of knowledge and power.
This month's theme: 2018 Digital Trends
Agenda:
6:30pm - 7:00pm: Check-in. Mix + Mingle
7:00pm - 7:15pm: News + Updates from your City Champion, Devin McNalley, and Board
7:15pm - 7:45pm: Featured Guest; Susan Emerick, Senior Manager of Global Marketing, IBM - 2018 Digital Trends: Improving Marketing with Artificial Intelligence
7:45pm - 8:30pm: Ask + Give Exchange. Members trade their power by asking for, and giving, support, advice, and favors.
This event is for Women in Digital members only.
Memberships are currently on sale in Detroit and going quickly, be one of the first 150 members to take advantage of our low, Founding Member monthly membership rate of $25/month or $250/year. Become a member here.
Guest Speaker: Susan Emerick, Senior Manager of Global Marketing, IBM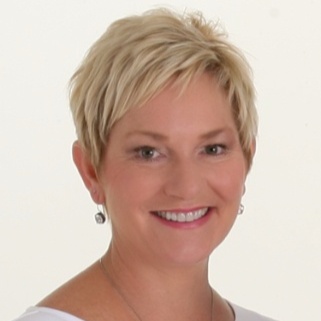 Susan is a passionate data driven marketing change agent that loves using insights from data and research to develop strategies that drive results. Everyday she enjoys working with clients across the globe, helping them develop successful marketing programs that capture new market opportunities created by emerging technologies like digital, social, advanced analytics, natural language processing, machine learning, artificial intelligence.
2018 Digital Trends: Improving Marketing with Artificial Intelligence
Digital marketers will evolve their understanding and application of strategies using Artificial Intelligence (AI) to drive consumer engagement. While marketers have been gathering and applying insights from AI for a while, those on the top of their game recognize that this trend has massive implications for digital marketing skills in 2018 and beyond. Digital marketers that demonstrate their understanding of the foundational principals of data science will be in high demand. Especially for those that can showcase how they've used such methodologies to test execution strategies based on AI vs. marketers using creative strategies often "biased" in their methodologies.
Our mission:
Your digital talent makes you one of the most powerful women on the planet. Together, we join to share our knowledge, to inspire each other, and to be empowered by that strength. Our mission is to connect women in digital through engaging and educational events, and to enable them with the confidence and tools necessary to exchange their power. Learn more about Women in Digital here.
Testimonial:
"I recently attended my first Women in Digital meet up and it was unlike any other 'networking' event. While every person in the room was there in a professional capacity, there was an undercurrent of shared values, shared struggles, and shared desire for change.
It was a powerful experience to see women band together to raise each other up in a way that only women can. I can't recommend joining Women in Digital enough. This is a professional community that feels like the home we never knew we needed, but have always been seeking." - Alaura Weaver, Copywriter + Content Strategist
Who should attend?
All women in digital creative, marketing, advertising, and tech fields are welcome. Our members have a digital focus within the marketing, advertising, and communications industries. From content strategists to designers, developers to social marketing pros and CMOs – you are all women in digital and all welcome at our events.

Become a Women in Digital Member to attend. Join here.

Please do not attend if you have a sales motivation. Soliciting our attendees and members for business or sales is strictly prohibited. If you do so, you will kindly be asked to leave OR you can officially sponsor us (a better option).

No men allowed. Sorry guys, this event is exclusive to women, and those who identify as women.
If you are interested in sponsoring this event please contact Renee at renee@womenin.digital
Thank you to our sponsor for hosting: Bamboo Detroit