Description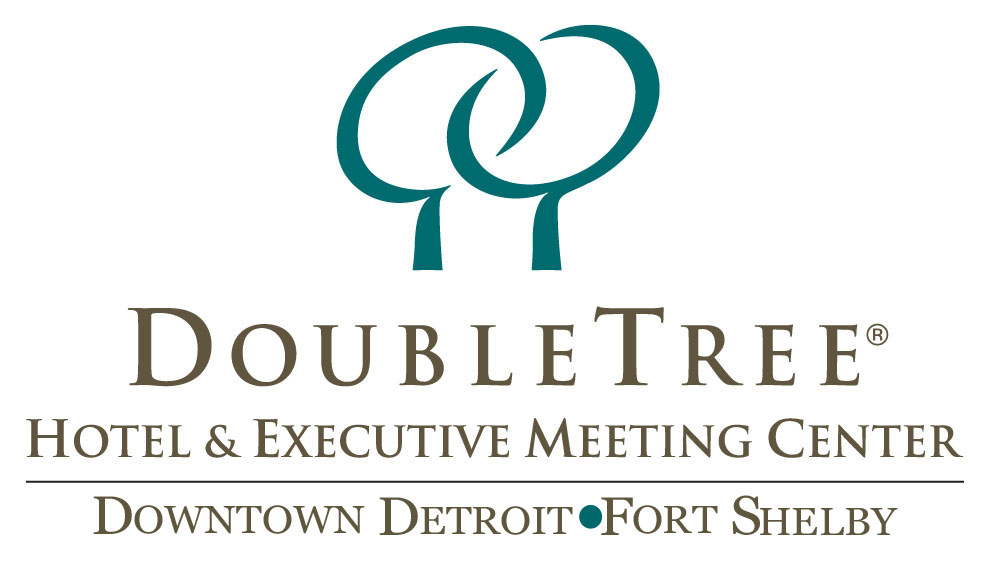 Welcome to our world of Natural Hair and Beauty Culture, Natural Hair Fest Detroit 2018. At the beginning of the spring season we continue to engage and inspire all within reach in solidarity with the local, statewide, regional, national and global natural hair movement. We also greet with open arms information seekers and those who are now ready to crossover and mesh with this lifestyle choice.
Natural Hair Fest Detroit is designed to promote a way of life that nurtures natural hair growth and teaches proper regimens for the care and maintenance of healthy, natural hair. We are equally concerned about beginning the the process of healing and taking preventative measures to offset hair loss and disorders of the scalp that plague our communities in epidemic proportion. We summit to pin-point, intercept, negate and correct mis-education, mis-information, and bad habits that lead to challenges associated with managing our coarse, curly, kinky, coily and multi-textured hair types.
Natural Hair Fest Detroit is OPEN TO THE PUBLIC. It is important Consumers or Potential Clients, especially those who are doing their own hair at home, be placed on the front lines of this informative campaign. This is where our greatest effort to dispell distorted perspectives on the uniqueness of hair inherent in peoples of african descent lies.
Natural Hair Fest Detroit serves as a platform upon which we can dialogue about the potentially negative long term effects that improper chemical processing and overuse of heat styling acoutrements can have the DIY Consumer's hair, scalp and health.
Experience the "STATE OF THE NATURAL HAIR CARE INDUSTRY ADDRESS" by Sheila Everette-Hale, KEYNOTE SPEAKER, Owner of EVERETTE'S NATURAL HAIR & BEAUTY SCHOOL, Motor City's (Detroit, MI) Natural Hair Care Trailblazer
Attend CLASSES

by FAME EVERETTE, ELIZABETH NONIE, ASTORIA STUBBS and ERIN PATTEN on Natural Hair Care for CONSUMERS or PROFESSSIONALS.

Breakout Sessions scheduled in 4 MEETING ROOMS:

the Beaubin, Livernois, Riopelle & St. Aubin (more instructors to be announced.
NATURAL HAIR MARKETPLACE featuring NATURAL HAIR PRODUCTS, FASHION, ACCESSORIES, SCENTED PRODUCTS, TEE'S, NATURAL HAIR SALONS, BUSINESS SERVICES by way of 20 TABLE TOP VENDORS
KICKBOX, DANCE & BODYSCULPT QUEENFIT DEMO by Janielle Green to Motivate Naturaleza's in more Healthy, Unique Ways-----Especially Designed for Any Queen that Desires to Keep Her Throne.



LIVE PERFORMANCES on the NATURAL HAIR MAIN STAGE featuring CHI AMEN-RA "Detroit's internationally recognized, award-winning Percussionist, He says, "If it makes a sound, I make it sound like music." ---- specializing in RHYTHMS OF AFRICA and its DIASPORA:Ghana, Guinea, Cuba, Haiti... and KALA RA (Ronnie Smith) GUERILLA FUNK SPOKEN WORD ARTIST & HIP-HOP VOCALIST-----No Stranger to Pain, looking at the WAYS of the WORLD, He IS CHANGE; introducing IamXAE The Prince of Detroit City; and Spoken Word Poetry by SoSo Bright.
With MORE TO BE ANNOUNCED
Natural Hair Fest Detroit is a one-stop destination where Consumers will be able to meetup and make conscious, person to person connections with skilled , Instructors, business-minded Professionals, Freelancers and Students in attendance who specialize in natural hair care. To become a Sponsor, Advertiser, Exhibitor, Vendor, Instructor, Natural Hair Stylist, Fashion Designer, Make Up Artist, Performer/Entertainer, Model, Spoken Word Artist, Volunteer and/or Attendee call 313.279.7469, Touch 1 for Mark David Carter, email detroit@naturalhairfest.com, or visit us online at www.naturalhairfest.com.
---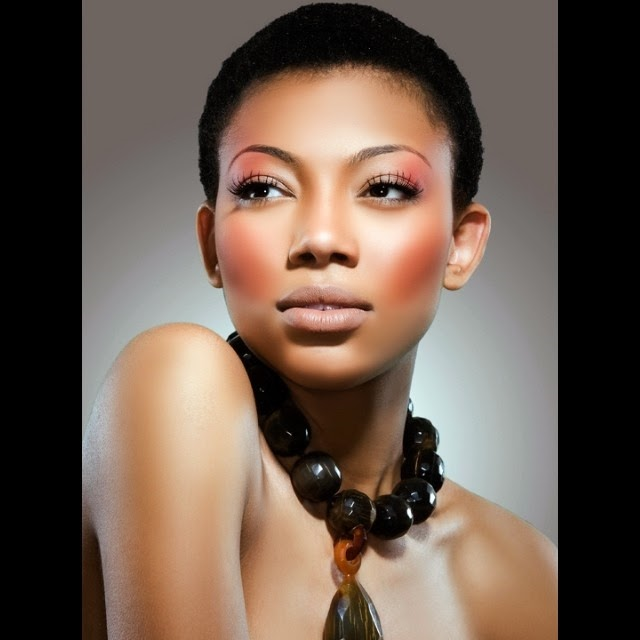 MEET & GREET OUR HOST - BIANCA GOLDEN - 12pm - 4pm
Bianca Golden is most notably recognized from her appearances on Americas Next Top Model cycle 9 & cycle 17. Born on October 14, 1988, she appeared in the competition when she was 18 years old, then a college student based in New York City. After trying her luck in numerous casting calls for unsigned models since she was just aged 12, she finally entered the competition, being one of the show's thirteen participants. Labeled as the villain for telling it like it was, Bianca captured fans with her raw, unedited comments and views. As a known and working model in the Chicago, LA, Africa and New York markets, Bianca has been signed by New York Model Management, Major Models and Ford Models, done correspondent work for the E! Channel and the Tyra Banks Show and appeared in major television commercials for Macy's, Apple, Sears and others. She has graced the pages of Elle Essence, Cosmopolitan, Vibe, Source and Style Bermuda, appeared on the runways of five consecutive seasons of NY Fashion Week. In her most recent return to television, Bianca reclaimed her title as "the most talked about breakout personality of the hit ANTM franchise".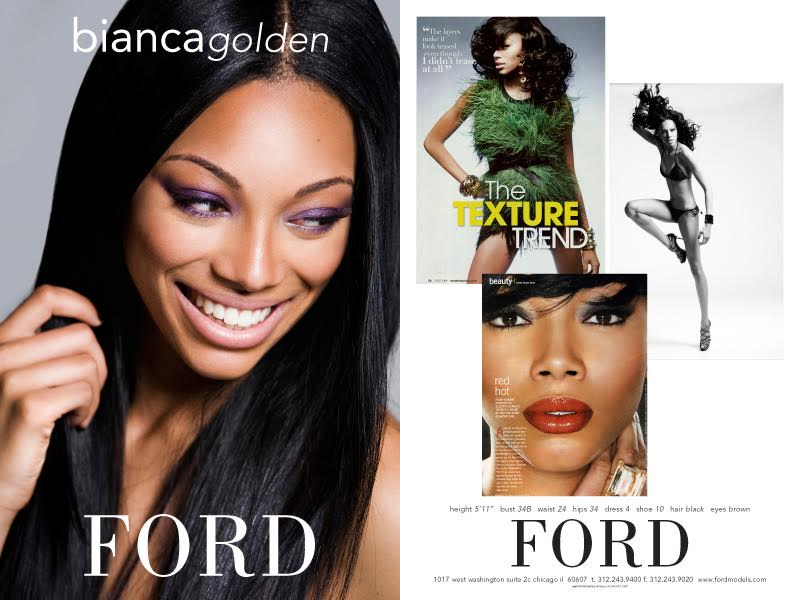 In 2011, she returned to America's Next Top Model Cycle 17, also dubbed the All-Star Cycle. There, Bianca joined other alums for another shot at the title. Bianca Hosted Numerous Fashion Shows on Fashion Week & local fashions shows all over the world, and all over the U.S. This has given her a large social media following of over 20,000 followers on twitter and two Facebook pages with over 10,000 friends and likes. With her candid attitude and large social media following Bianca is ready to combine the two in her one on one interview for large media outlets.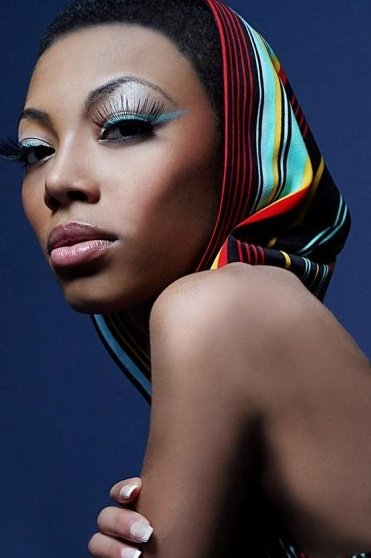 Today Bianca is pursuing a degree in communications while freelance corresponding for several different media outlets including but not limited to, The CW, Necole Bitchie, Rolling Out Magazine, Amtrak , Kontrol Magazine etc… Besides modeling, Bianca's personal mission is to encourage young boys and girls to follow their dreams and contributes through many community service projects as well as speaking engagements at schools across the country. Being charitable and giving back is one of Bianca's passions which is shown in her own foundation " S.H.E C.A.N" which launched in early 2013. Through "S.H.E C.A.N" Golden hopes to establish of trust and open honesty with the younger generation of girls in today's society.

Bianca Golden has been on a nonstop journey since first hitting televisions in 2008 but don't count on her slowing down anytime soon.

---
#NaturalHair #NaturalHairFest #Detroit