Description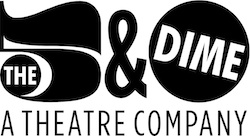 presents


DETROIT

A play by
Lisa D'Amour
Directed by
Brian Niece


Fridays, June 12, 19, and 26 at 8pm
Saturdays, June 13, 20, and 27 at 8pm
Sundays, June 21 and 28 at 2pm
Special pay-as-you-please performance on Monday, June 15 at 7:30PM - reservations not required
INTERESTED IN A 2020 SEASON SUBSCRIPTION? CLICK HERE!
The 5 & Dime
112 East Adams Street
in Downtown Jacksonville
DIRECTIONS

Tickets prices are as follows and include all taxes and fees:
$22 general admission for online purchases
$25 at the door (cash and credit accepted)


In a nameless suburb just outside a city that might be Detroit, Ben and Mary see sudden signs of life at the deserted house next door and invite their new neighbors Sharon and Kenny over for a barbecue. As the action unfolds, we learn that Sharon and Kenny met at rehab, work menial jobs, and don't own a stick of furniture. Despite their obvious class differences, the veneer of contentment that both couples attempt to keep up in their lifestyles begins to clash viscerally with their need to escape – into the Internet, into the woods, into a high, away from the pressures and boredom of suburban life. They grapple with the tension between their familiar domesticity, cozy as it may be, and their dissatisfaction with it; living in a place where anything can happen, but nothing ever does. How did they find themselves here? This quintessential American backyard party quickly devolves into something more dangerous as playwright Lisa D'Amour explores what it really means to chase the American Dream – for better or for worse.
PARKING

Ample free parking is available within a short walking distance of the theatre. Street parking at meters is free during production hours. A pay lot is located directly adjacent to the theatre on Adams.
For more information about downtown parking, visit Downtown Vision's Parking Information page HERE.


For more information visit www.The5andDime.org.