Description
*** VENDOR SPACES ARE NOW SOLD OUT ***
(Click "Register" to join the waitlist to be notified if anyone cancels)
# # # # # # # # # # # # # # # #
Thank you for your interest in selling at the 7th annual Detroit Rummage event!
The event will take place at Tangent Gallery/Hastings Ballroom on Sunday May 19th from 12 noon until 6pm. Space is limited to only 34 spaces and available for $30 (center floor & stage) and $45 (wall) on a first-come reservation basis. Here are the rest of the details:
MERCHANDISE - We have no limitations on exactly what you sell, but they MUST be used/vintage/collectible in nature (no new merchandise or services). Mature items are fine too, but prepare to somehow make them not visible to those under 18 as this is an all ages event. No commissions are taken.
SPACE TYPES - There are 3 types of spaces available, Floor, Stage and Wall (see layout further below). Floor Spaces ($30) will be back to back with another space and will be directly under the venue lights, but no power will be available. Stage Spaces ($35) will be on the gallery stage and will be dimly lit but has access to power for lighting and is only accessible by stairs (not handicap accessible). Wall Spaces ($45) will be against one of the outer walls and will have direct access to electrical outlets, but may be slightly dimmer than the Center Floor spaces. Please note that no wall drilling or hammering will be permitted anywhere.

SPECIFICATIONS - The size offered is 7ft wide by 5ft deep, which is generally enough for one 6ft table and a couple chairs behind (although you can configure your space however you like within those dimensions). If you need a larger space, you are welcome to reserve a second space. Please note that this is only an empty taped-off space and you may select your own space when placing your order.
TABLES/CHAIRS - We are NOT supplying tables or chairs so be sure to bring your own.
ELECTRICITY - Only Wall and Stage Spaces will have access to electrical outlets for extra lighting, displays, merchandise, etc. If you do reserve those spaces, please bring your own extension cords. However, do not bring music, strobe lights or anything else that may disrupt your neighbors and the rest of the event.
LIGHTING - The venue is an old theater and gallery. Although we try to light the venue as evenly as possible, the majority will be standard theater "house lighting". If you need bright lighting, consider reserving a Wall or Stage Space and bring your own fixtures with extension cords.
ASSISTANTS/GUESTS - Because of the limited space, only have 2 people total running your space.
SALES - You will be responsible for your own sales, card processing, change and merchandise.
SETUP INFO - Setup will begin the day of the event at 9am and the doors open later at 12pm noon. Please have your space ready to go by that time.
TEARDOWN INFO - The event ends at 6pm. Please do not close before that time, unless it is an emergency that you need to leave early. If you need to leave earlier, please let us know before you teardown so we can instruct you on how to load out without disrupting the patrons.
INTERESTED? Place your registration here, which will only reserve your space upon payment. Please note that there is very limited space and is first-paid, first served so please act quickly to reserve your space.
Also, please help spread the word by sharing and inviting your friends to the Facebook event page:
https://www.facebook.com/events/2289960977948276/
See you soon!
Detroit Rummage 7 - Sell Trade Give
Sunday May 19th 2019 - 12 noon until 6pm
Tangent Gallery, 715 E Milwaukee St, Detroit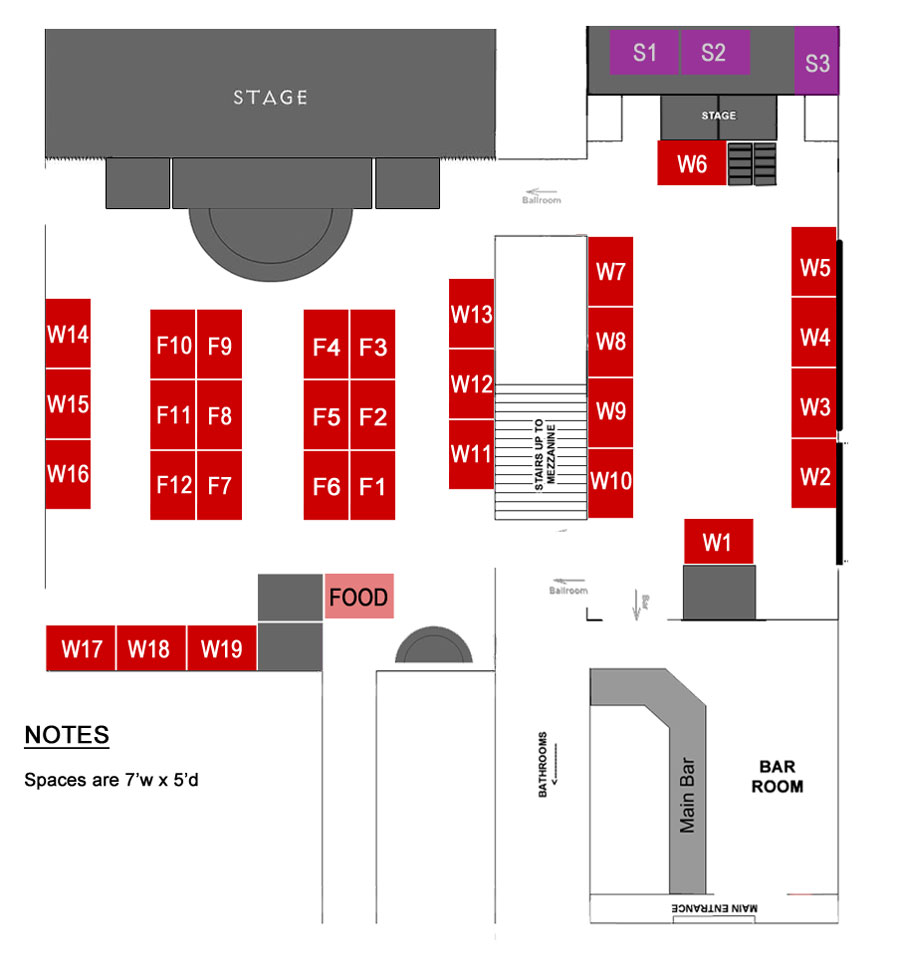 Organizer of Detroit Rummage 7 - Space Registration [WaitList]