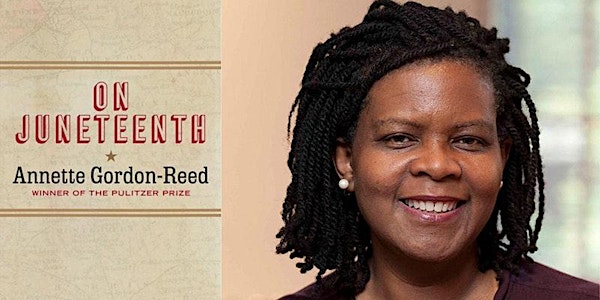 Detroit Public Library Author Series Presents: Annette Gordon-Reed
The essential, sweeping story of Juneteenth's integral importance to U.S. history, as told by Pulitzer Prize-winner, Annette Gordon-Reed.
About this event
Detroit Public Library Author Series presents Annette Gordon-Reed in conversation with historian Jamon Jordan.
Annette Gordon-Reed won the Pulitzer Prize and the National Book Award for The Hemingses of Monticello: An American Family, a history of the African American family whose close blood ties to Thomas Jefferson had been redacted from history. Her other books include Race on Trial: Law and Justice in American History and a biography of Andrew Johnson, and with Peter S. Onuf she co-authored Most Blessed of the Patriarchs: Thomas Jefferson and the Empire of the Imagination, a revealing character study that definitively clarifies the philosophy of the man from Monticello. The Carl M. Loeb University Professor at Harvard University, Gordon-Reed's honors include the National Humanities Medal, a MacArthur "Genius Grant," and the Frederick Douglass Prize.
Weaving together American history, dramatic family chronicle, and searing episodes of memoir, Annette Gordon-Reed's On Juneteenth provides a historian's view of the country's long road to Juneteenth, recounting both its origins in Texas and the enormous hardships that African-Americans have endured in the century since, from Reconstruction through Jim Crow and beyond. All too aware of the stories of cowboys, ranchers, and oilmen that have long dominated the lore of the Lone Star State, Gordon-Reed—herself a Texas native and the descendant of enslaved people brought to Texas as early as the 1820s—forges a new and profoundly truthful narrative of her home state, with implications for us all.
Please be aware that the link to the program will be made available on the day of the event.