About this Event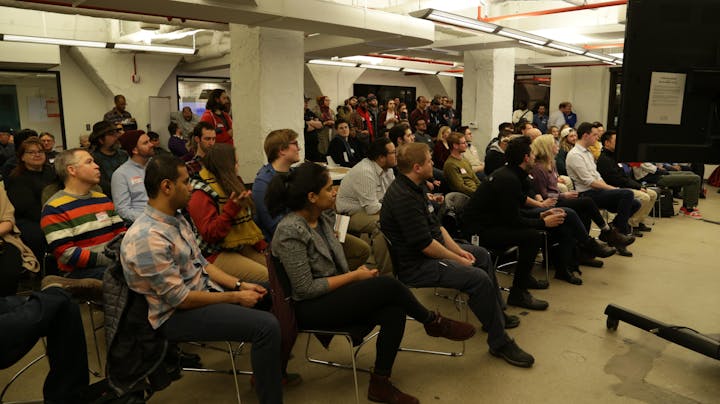 Join us at Grand Circus in welcoming the meetups below. We are once again bringing together the engineering community and the entrepreneur community!
There will be food, an open bar and some awesome give aways from our sponsors so make sure to be there on time to get the best of it!
Detroit Javascript & Motor City Software Testers: Testing using Codeceptjs
Our 2 meetups are collaborating on this event.We have Ivan Herndon talking about using codeceptjs to create readable, easy to follow end to end and acceptance tests. With syntax that allows you to write tests from the user's perspective, any frontend developer can get started quickly. No more do we have to worry about writing java based tests in selenium, come learn how to make some extremely powerful tests using the language you know and love, Javascript.
Detroit Node.JS: How to build an API
Norm Witte will walk us through building a basic node API. This will be a great talk if you know some javascript and want to break into backend development
How To Start A Startup presents: Startup CTO Q&A Roundtable
Mark Walz - VP of Engineering @ StockX
Tom Wash - Former CTO @ BoostUp, Software Engineer @ RocketLoans
Matt Howe - CTO @ GreenLancer
Armando Arteaga - Founder & Technical Lead of ToDoolie
Our Schedule for the evening:
6:00pm - 6:45pm: Networking, Food & Drinks
6:45pm - 7:00pm: A word from our sponsors
7:00pm - 8:00pm: Breakout into meetups
8:00pm - 9:00pm: Finish up meetups, networking and cleanup
Sponsors
GalaxE.Solutions
StockX
Altimetrik
Ticket Sponsor
AppDynamics
Also don't forget to join our slack channel!
https://goo.gl/hQhfgK