Description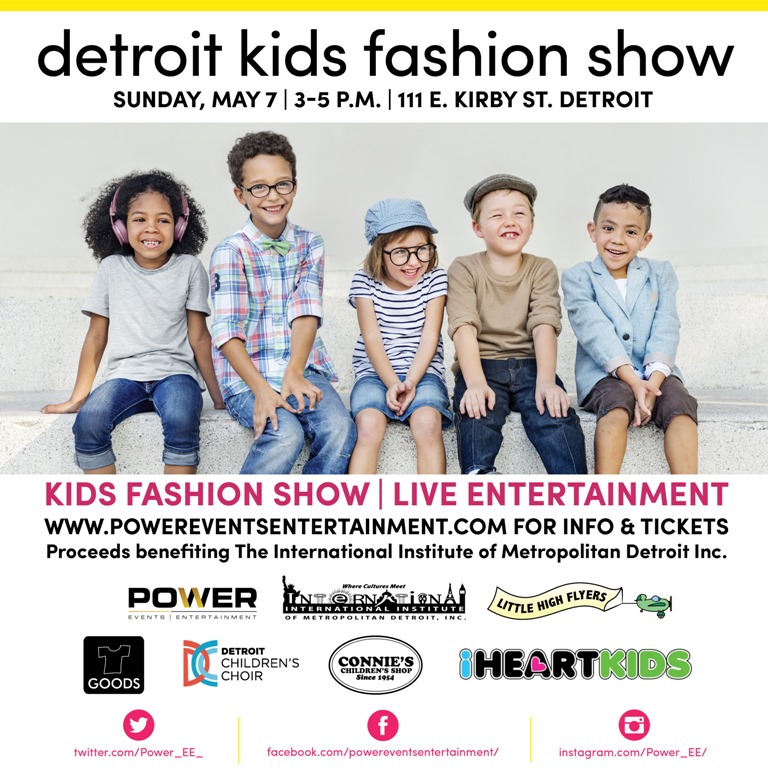 ---
The Detroit Kids Fashion Show will be held on Sunday, May 7th at The International Institute of Metropolitan Detroit located at 111 E. Kirby Street,, Detroit, MI 48202.
The fashion show will feature Detroit Kids modeling spring/summer fashions by Connie's Children's Shop, Goods and Little High Flyers.
Our show will open with a peformance from the Detroit Children's Choir.
The 2017 Detroit Kids Fashion Show will be benefiting The IIMD who was founded in 1919, the Institute is dedicated to working with foreign-born and all Americans in the constant task of solving social problems, acculturation, education and acceptance. It provides and utilizes human and physical resources to advance the welfare and the integration of the foreign-born and their relatives; foster community awareness that varied cultures contribute to the richness of American life; and serve other organizations in the in the areas of its competence.
For more information visit http://powereventsentertainment.com/detroit-kids-fashion-show/
We will be giving away a 4 pack of movie tickets to Bel Air Cinema to 1 lucky ticket buyer! Good Luck!
---
If you can't attend the show, we hope you can support us with a donation.
Thank you
POWER Events | Entertainment