Description
The Detroit Fintech Association wants to welcome you to our quarterly membership event! Please try your best to make it to this short gathering!
The networking meetup will be on Wednesday, November 6th at 1217 Woodward Ave 3rd Floor, Detroit, MI 48226.
The night will include panels followed by networking with food and drinks.
*STAY TUNED FOR MORE DETAILS IN THE COMING WEEKS*
Agenda
5:30 – Gathering/Welcoming

6:00 – FinTech Panel

Dr. Robert Dittmer - FinTech Professor, University of Michigan

Jessica Willis - Founder & CEO, PocketNest

Shoaib Shafquat - President, QCheque

Moderator: Krishnan Kandasamy - Co-Organizer, Ann Arbor Fintech Group

7:00 – Closing

7:15 – Networking
Dr. Robert F. Dittmar
Robert F. Dittmar is a Professor of Finance at the Stephen M. Ross School of Business, University of Michigan and Faculty co-Director of the Ross FinTech Initiative. His research focuses on empirical and theoretical issues in asset pricing, in particular the determination of the term structure of interest rates and the cross-section of equity risk premia. His work has been published in the Journal of Finance, Journal of Financial Economics, Review of Financial Studies, and Journal of Econometrics. Robert teaches courses across the BBA, MBA, and Ph.D. programs in investments and FinTech and advises the student-run public equity investment fund, the Maize and Blue Fund.
Robert earned his Ph.D. at the Kenan-Flagler School of Business, University of North Carolina at Chapel Hill in 2000 and joined the Ross faculty in 2003. Prior to his time at Ross, Robert was an Assistant Professor at the Kelley School of Business, Indiana University in Bloomington.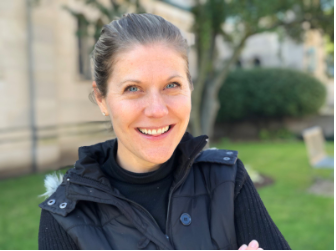 Jessica Willis
Jessica Willis, Founder & CEO, PocketNest - Jessica has spent nearly 20 years of her career in the investment and finance industries and has obtained the Certified Financial Planner (CFPR) and Certified Private Wealth Advisor (CPWAR) designations. Jessica has an MBA from Loyola University Chicago, Quinlan School of Business and a B.S. from University of Michigan. Jessica has a passion for serving clients, getting messy financial plans in order and a love of smart fintech tools that improve efficiency and accessibility. Offline, Jessica loves spending time with her three children and husband of 12 years, Tom.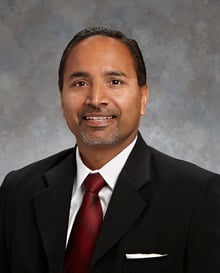 Shoaib Shafquat
Shoaib Shafquat is President of QCheque. QCheque is a Fintech company that is eliminating payments fraud with tokenization!
Member of:
* Federal Reserve Bank ~ Secure Payments Task Force
* NACHA ~ Afinis; Interoperable Standards governance organization
* US Faster Payments Council ~ Fraud Prevention Work Group
Krishnan Kandasamy
Co-Organizer of Ann Arbor Fintech Meetup
About the Detroit Fintech Associaton

The Detroit Fintech Association is a nonprofit trade organization formed to highlight the existing culture of technology-driven financial services in Detroit.
We are entrepreneurs, professionals, executives and investors that work and invest in the financial technology sector. We come together to grow Detroit's fintech community.
Read more at www.detroitfintech.org