| | |
| --- | --- |
| Detroit Dream Power Weekend - Real Estate Investing | |
Event Details
Hear the Vision. See the Opportunities. 

Walk the Projects.
It's amazing what has taken place in Detroit in just the last 10 years, and what will happen in the next 10! 
July 26-27, 2019 is our next Detroit Power Weekend. The weekend includes a networking mixer event Friday evening, followed by a Saturday tour of the city, strategic neighborhoods, our project areas and available properties we have targeted to purchase fir turnkey investments.
Friday, July 26, 2019   FLASH SALE!
25% DISCOUNT CODE: DDIS0719
POWER NETWORKING MIXER    
5 PM - 7 PM
Location:  TV Lounge
2548 Grand River, Detroit, MI 48201  
https://www.facebook.com/tvloungedetroit/
TV lounge is a place where everybody knows your name. It's been referenced time and time again as the "Cheers"of Detroit. The staff is renowned for their attentiveness, courtesy and skill behind the bar and on the floor.

Meet, Greet, Mix and Mingle with other investors, Detroit City officials, and real estate industry professionals.
Saturday, July 27, 2019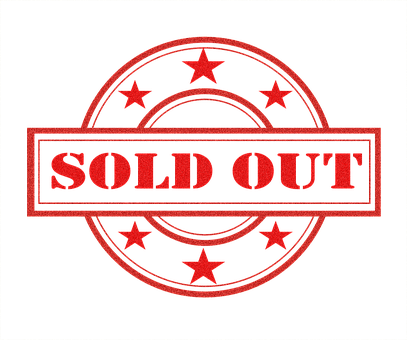 SORRY BUT THE TOUR IS SOLD OUT!
TOUR OF STRATEGIC NEIGHBORHOODS AND PROPERTIES
12 Noon - 2 PM
We'll begin boarding passenger vans at SpaceLab Detroit at 11:30 AM
@SpaceLAB,
607 Shelby Street, Suite 700
Detroit, MI 48226  
A professionally-designed, dynamic coworking space in downtown Detroit. Only two blocks from Cobo Center, SpaceLab is in the heart of downtown's resurgence and development activity.
See the Detroit real estate investing opportunities on a personal guided tour.  We will drive through several specific Metro Detroit neighborhoods we have identified as ideal for property investment including the Opportunity Zone and others. You will get a chance to walk a couple project properties. Our tour will provide an up-close view of several projects expected to have a significant positive impact furthering Detroit Future Plan. 
OPPORTUNITY SESSION      FLASH SALE!
25% DISCOUNT CODE: DDIS0719
Saturday July 27th 3 PM -5 PM
@SpaceLAB,
607 Shelby Street, Suite 700
Detroit, MI 48226  
After the tour, we will go over the details of the investment Opportunites we have in Detroit. We will present our Community Development project, Oppotunity Zone Project and Turnkey investments which produce:
8-10% Preferred Returns
Tax Benefits 
12% average positive cash flow
Equity growth over 5 years
Community development
Multiple tax benefits
The Tour and Opportunity Session are for serious investors ready to invest in Detroit. 
DDIS structures deals for our partners and clients bringing them secure, high yield returns on their investments.  We are your Detroit "Boots on the Ground."  As experts in the market, we know which neighborhoods are projected to experience strong, equitable growth over the next 5 to 10 years.
Are you interested in joining the Movement?
We invite you to become of member of
Detroit Dream Executive Council
In order to build our communities together, we want commitments from those in purpose to impact change. Our projects have a social impact on the community. Through our non-profit CHAMP Community Foundation, we help increase people value through affordable housing solutions with training, apprenticship, job placement, and social enterprising opportunities. When we work collectively, there's much we can accomplish!
$25 monthly* membership To the Detroit Dream Executive Council you will receive:
FREE Admission to all Executive Meetings and Power Network Mixers (a $25 value savings each admission)
25% Discount on: Opportunity Session Workshops, Special Events, and Merchandise
Access to private social media groups with webinars that track with our project development
Participation in CHAMP Nation Non-Profit Affiliate Fundraising Campaigns

Professional and Business Development, Training, and Certification 

Promote Your Company Brand through our professional referral list and event sponsorship
Sub-Contractor Opportunities on DDIS Projects
Investor Opportunities for passive income through our exclusive investment group where you can invest in DDIS Projects or turnkey properties. Whether you're a first-time or seasoned investor needing support to enter the growing Detroit market.
...and much more to come!
$250 July 26-27 POWER WEEKEND 3-Event Package (non-members)
Join the EXECUTIVE COUNCIL Membership for $25 a monthly* receive 
$100 OFF TODAY!
$150 July 26-27 POWER WEEKEND 3-Event Package (Members Only)
*Note: The membership fee will be a reoccurring monthly charge of $25 starting September 3rd 2019.
Or $250 annual membership  (includes 2 months free)
Our Power Weekend Events attracted more than 300 professionals. Are you interested in cross-promoting your brand with us? CLICK HERE tell us about your company and products, a representative will get back to you with details.
---
Detroit DREAM Investment Solutions, LLC is a full-service firm that Develops Real Estate and Asset Management. We acquisition residential real estate assets in blighted communities and renovate them to highest productive use. We buy properties in bulk on the same block to have enough share of the market to impact market value with a robust rental portfolio with strong annual cash flow, or fix and flip assets for maximum equity yields.
When & Where

SpaceLab
607 Shelby St.
7th floor
Detroit, MI 48226