Description
#TheMarathonContinues #InDetroit
The baton has been passed, get involved now!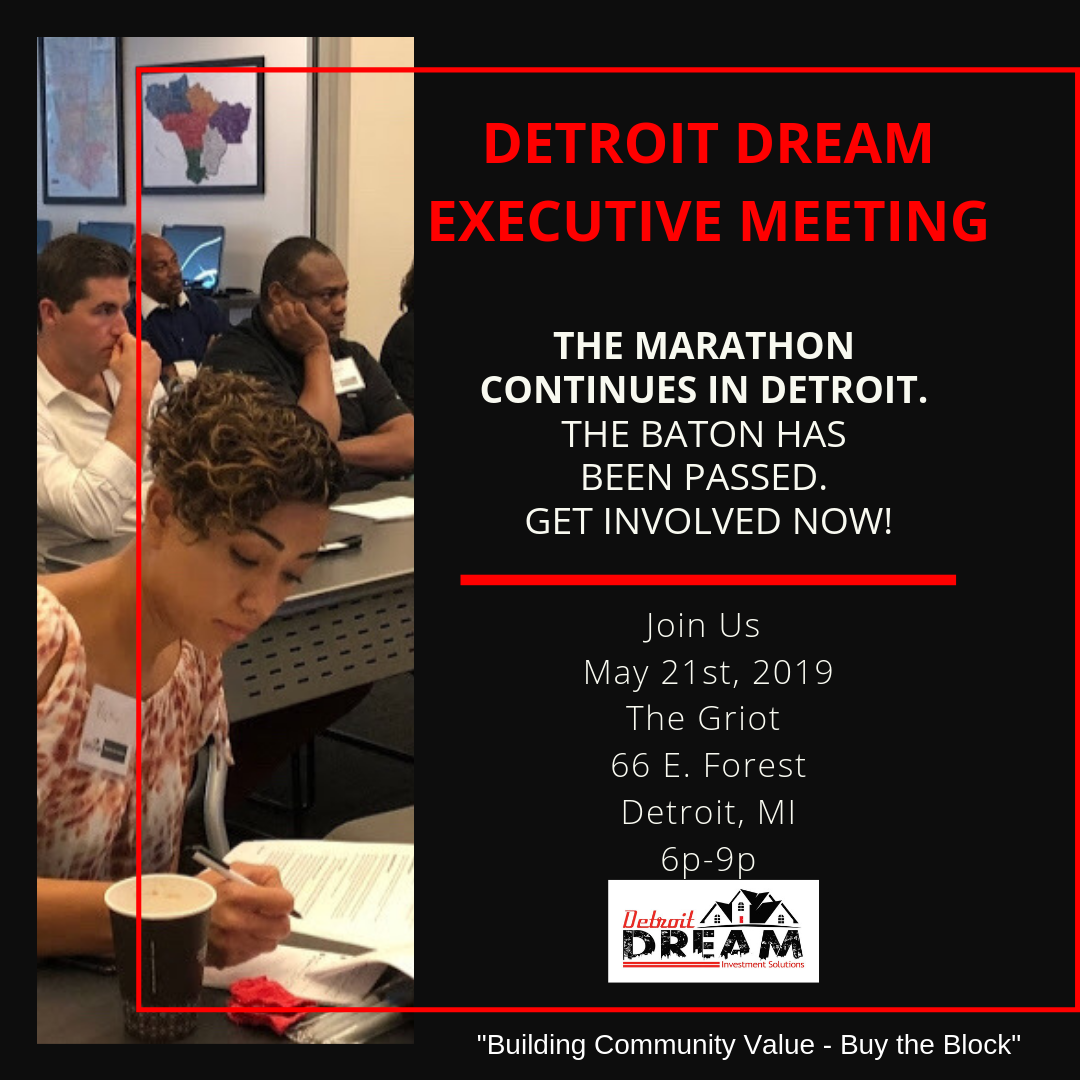 Detroit Dream IS... Investing in:
PROPERTY - Building Legacy Wealth
PEOPLE - Touching the Lives of People
PLACE - Changing Community for the Better
If you are:
Ready to get to work

Ready to join the movement

Ready to see the transformation of Detroit that's on everyone's minds


You need to be present at the DDIS Executive Meeting!
Reasons to join the DDIS Executive Council:
1. Grow your network and strategic partnerships
2. Support initiatives that resonate with you
3. Access to lenders and training on how to secure capital financing
4. VIP access to members only events, opportunity sessions and development webinars
5. First consideration to joint venture on DDIS projects
6. First consideration to bid on projects that need tradesmen and women
7. Wholesaler assets presented as Turn-Key Investments to our investor pool


From investors, owners and developers, to architects, engineers and contractors, and from agents and brokers to attorneys, appraisers and inspectors, DDIS is Touching the Lives of People.
We have the people, knowledge and education to help you find connections, stay ahead of the wave that the rest of the country is about to jump in, and to make deals!
Donation: $25*
*Proceeds will go towards launching CHAMP Nation in Detroit. For more information visit https://www.champnation.org/about-champ