Detroit Book City's 3rd Annual African- American Family Book Expo 2019
Description
Detroit Book City's 3rd Annual
African-American Family Book Expo 2019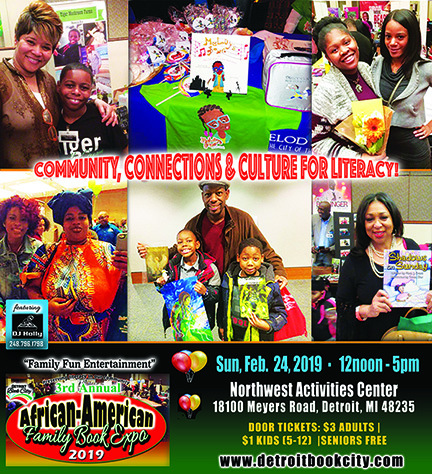 Join us at Detroit Book City's 3rd Annual African-American Family Book Expo 2019! This event will be held on Sunday, February 24, 2019 from 12 noon - 5pm at the newly, renovated Northwest Activities Center, 18100 Meyers Road, Detroit, MI 48235.
This exciting annual, one-day event is designed to preserve literacy in the Metro Detroit community – at the family level. You'll enjoy a winter afternoon with over 75 talented, Black Indie Authors of adult & children books. Meet the Authors, buy your "discount" autographed books & enjoy a host of family, fun entertainment! Be one the First 200 Arrivals and GET A FREE Swag bag!
You'll also enjoy storytelling and author talks in The Author's Boardroom from some AMAZING writer/speakers from across the country in a captive audience setting.
Admission Door Tickets:
$3/Adults | $1/Kids (5-12 years)
Seniors FREE (65+)
$1 Souvenir Guides
We're getting ready for Detroit Book City's 3rd Annual African-American Family Book Expo 2019! This is your chance to meet a book author or illustrator of color and support literacy in one-day!
For event highlights, visit:
www.detroitbookcity.com/expo-2019

2019 AUTHOR'S BOARDROOM SHOWCASE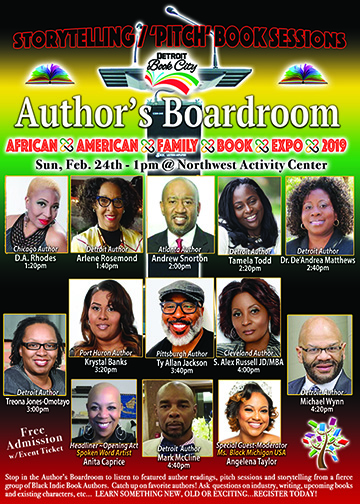 Preserving Literacy in our Community
THIS IS A DETROIT BLACK HISTORICAL EVENT...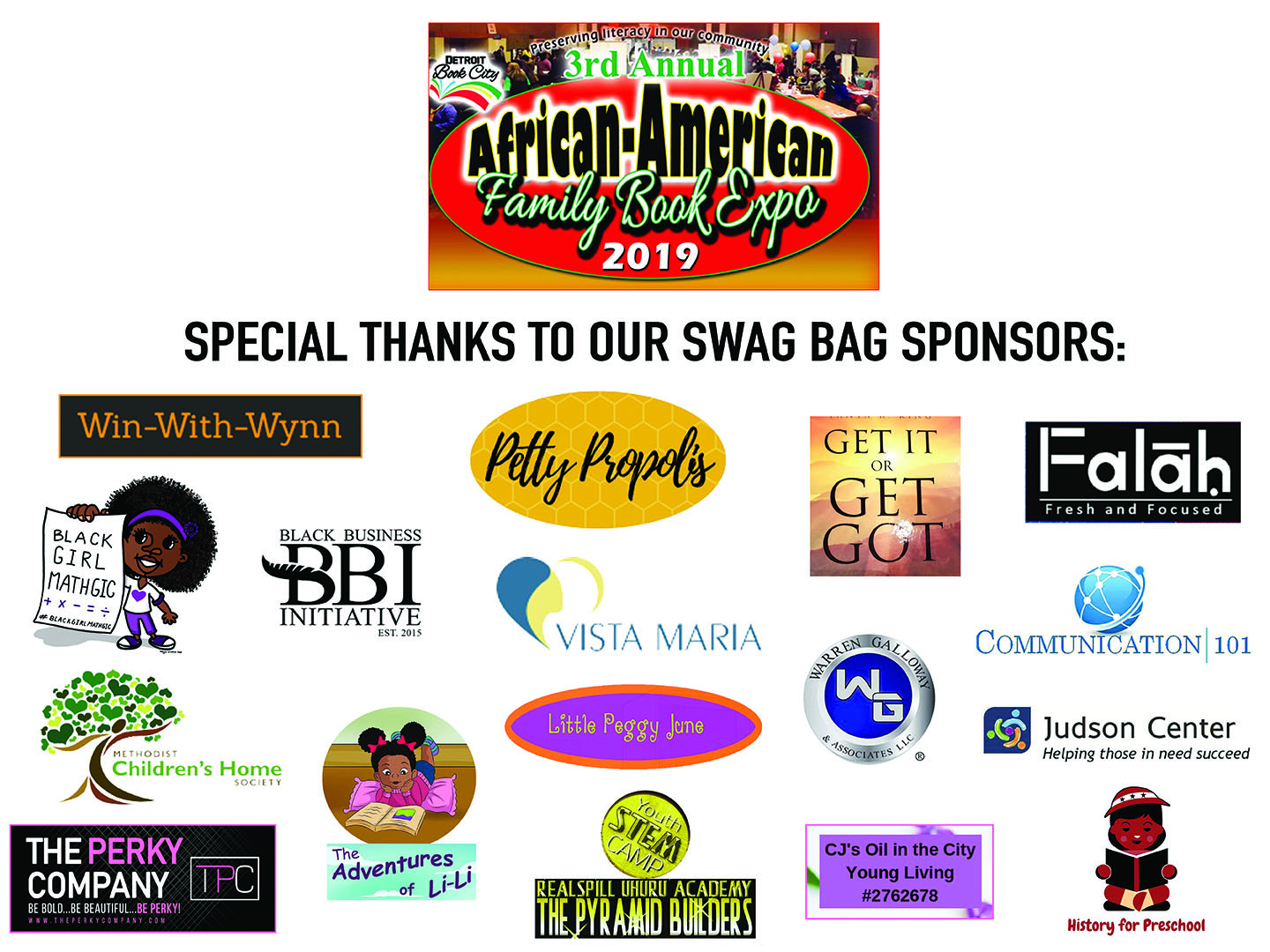 Organizer of Detroit Book City's 3rd Annual African- American Family Book Expo 2019
Detroit Book City a small independent, brick & mortar book store that specialize & market books, media, & events to the African-American consumer market.  We carry children, youth  and adult books (fiction/non-fiction) novels, self-help, black-consciousness, spiritual, how-to's, urban-fiction, memoirs, biographies & much more!!! We also sell CDs, DVDs, T-shirts, Posters, Games, plus rare hard to find and out-of-print African-American books.
We have a treasure chest of GREAT books awaiting for you!!
News Alert: DUE TO COVID-19 WE ARE TEMPORARILY CLOSED FOR IN-STORE PURCHASES.
We're Temporarily Closed for in-store purchases in response to the current state of emergency with the coronavirus pandemic til further notice. Please support the store by shopping online. We're offering $2.99 flat shipping on complete orders Remember to practice caution with hand washing, social distancing and mask/glove wearing outdoors. Stay safe. Get your family caught up on some GREAT READING over these trying times.
MAIL PACKAGES/LETTERS TO: (For large packages, contact us at janeice@detroitbookcity.com
The Stratford Building
24361 Greenfield Rd, Ste. 300
Southfield, MI 48075
Phone: 248.993.3844
www.detroitbookcity.com