Description

SUNDAY SEPTEMBER 3RD
NOON-SUNSET
DJ LINE UP
+ + + + + + + + + + + + + + + + + + +
MR. V (New York)

Experiencing Mr. V's DJ sets, original productions, or remixes is like taking a trip back in time to dance music's golden age. Before superstar DJs took over the spotlight, dance music was a cultural phenomenon that did what no other form of music could do – bring people together. It didn't matter what race or sexual orientation you came from because dance music was all about embracing our differences and creating a homogeneous vibe.
+ + + + + + + + + + + + + + + + + + +
ADAM AUBURN (Los Angeles)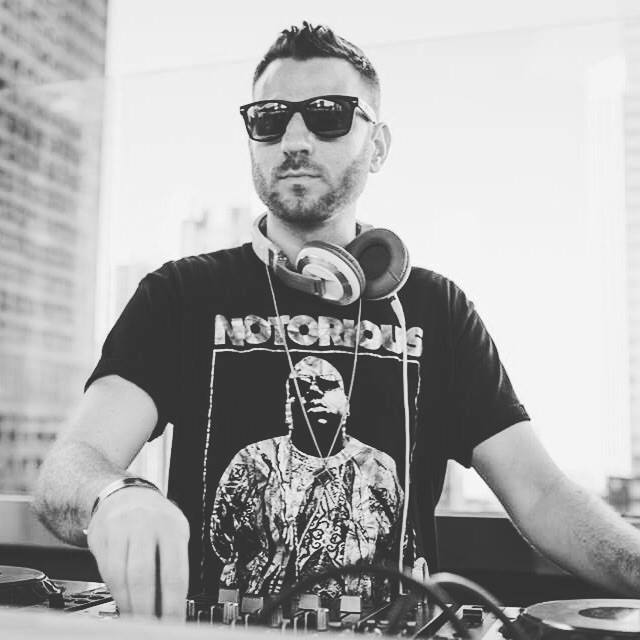 Firmly planted in the riches of house music history, but neatly poised to move forward into the future, Adam Auburn has dedicated his life to the music he loves. The buzz probably all began for Adam in 2004, after winning the first ever Traxsource DJ Competition, sparking a whirlwind of international attention for the East Coast native. In 2008, the ginger-bearded, house music advocate moved to Los Angeles, where he was blessed to be discovered by Insomniac, placed on display at their weekly events at Exchange, and ultimately the main stage at Nocturnal Wonderland, Escape from Wonderland, and EDC Week Las Vegas. Auburn's unique versatility as a DJ has allowed him to play alongside a wide range of Artists, including everyone from Kaskade to Diplo, Knife Party, TJR, Oliver Heldens, Duke Dumont, John Digweed, Maceo Plex, Maya Jane Coles, The Martinez Brothers, Hot Since 82, Claude Von Stroke, MK, Derrick Carter, Mark Farina, Louie Vega and so many more across 15 years of DJing. Auburn's deep love of house music can not only be found in the infectious energy that resonates from his DJ Performances, but also through the award winning house music events his production company, Auburn Events, has put on for over 10 years -- including Afternoon Delight (#2 Pool Party in the US - Thrillist 2015). In 2014, Adam began working as the Director of Marketing & Entertainment at Exchange LA, continuing to do whatever he can help push the music he loves forward into the future.
+ + + + + + + + + + + + + + + + + + +
JASK (MIAMI)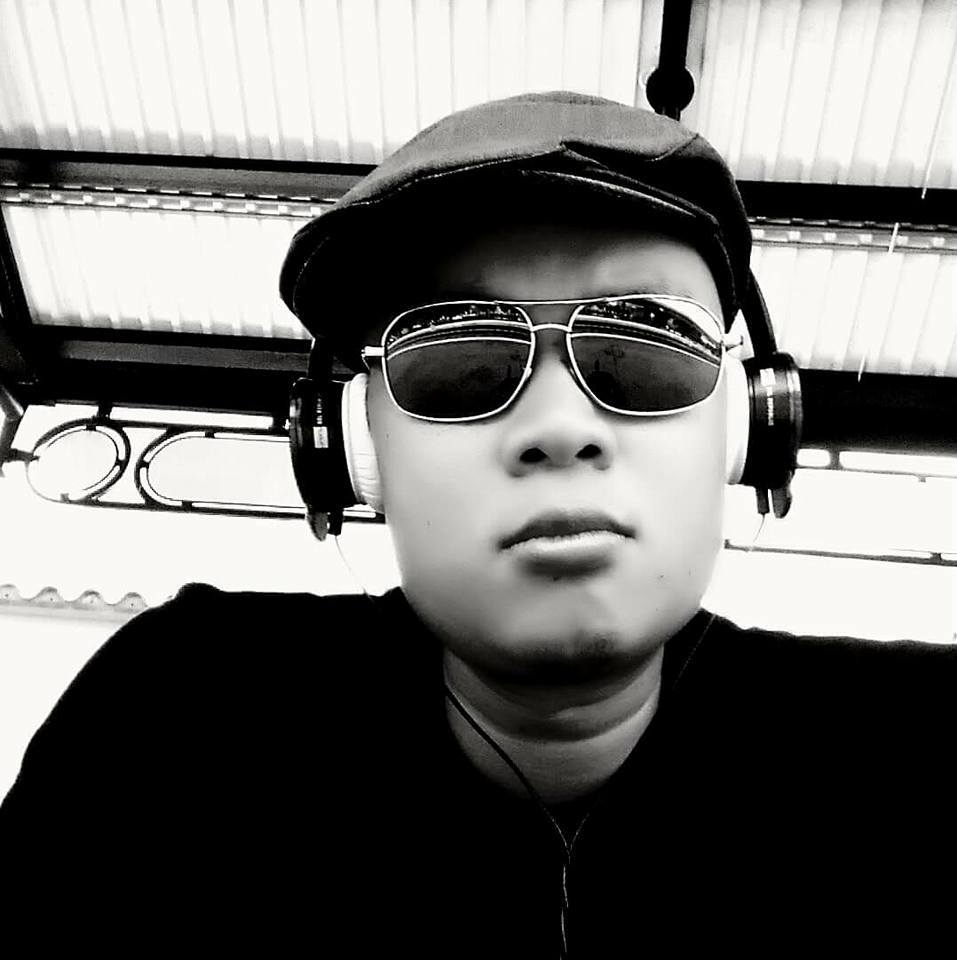 With more than over 2 decades of djing experience under his belt, Jask has touched the world dance community with his unique blend of deep, melodic, jazzphonic and soulful sounds. In '87 Jask began djing at the age of 13. Influences consisted of soul, jazz, funk, r&b, hip hop, rock, new wave, disco, early electro & freestyle. A year later he would soon discover and quickly embrace a passion for the music that was coming out of Chicago & New York, known as the underground house sound. Jask was one of the major players to introduce the acid jazz sound to Tampa & most of central Florida in the early 90's. He held Tampa's longest running eclectic loungin' night called, "Martini Jazz". It took place every Thursday night at a club called the Castle which ran from '94 to '96. The "Martini Jazz" night brought some notoriety to Jask, which eventually led him to assist in the promotions of "Groove Collective's (NYC) first ever performance in the Tampa area. In December of 1995, Jask started Tampa's first weekly soulful underground house night called, "Jacks House". During its successful over a decade ongoing run, Jask has played alongside various talented djs such as: Mark Farina, Dj Disciple, Benji Candelario, Marques Wyatt, Doug Smith, Brian Tappert , Miguel Migs, King Britt, Tedd Patterson, Tommy Musto, Kaskade, Pete Moss, David Harness, Rasoul, Julius Papp, Matthias Heibronn, Jay-J, Little Louie Vega, Frankie Feliciano, Karizma, Mark Grant, Johnny Fiasco, Diz, Collete, Heather, Tortured Soul, Cevin Fisher, Harry Choo Choo Romero, Cajmere, Lisa Shaw, JJK and many other luminaries in the dance music industry...As of Today, Jask still holds down Jack's House(Tuesdays) and a new night called, "Paradise" which has become the new Underground house night in the Tampa area and features guest djs from all around the globe.
+ + + + + + + + + + + + + + + + + + +
NILE & LAURENTZO (San Francisco)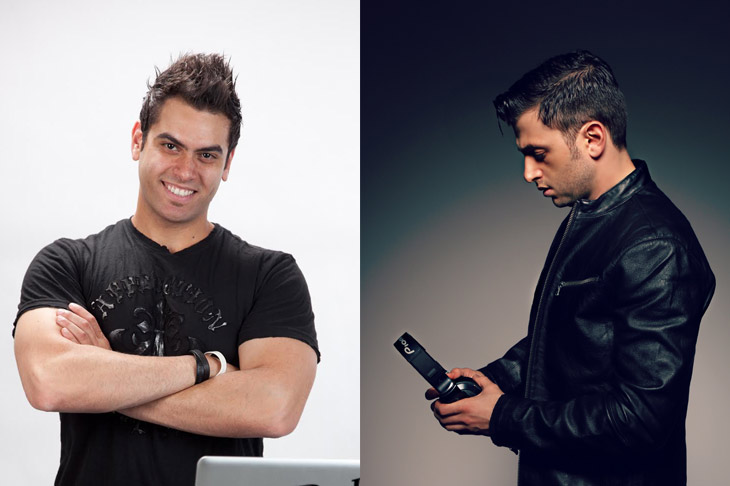 + + + + + + + + + + + + + + + + + + +
RICO DELARGO (Miami)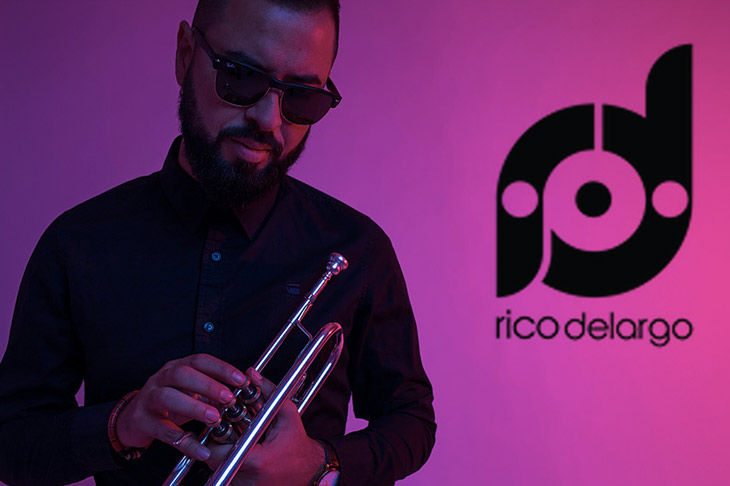 Rico DeLargo has been performing at some of the most sought after nightlife destinations in the world for the last several years. Using the trumpet as his voice, Rico improvises alongside TOP 40 and House DJs bridging the gap between a purely electronic and live music act. He has a master's degree in Music Business and Entertainment Industries from the University of Miami and has since developed a vast contact list while living in Las Vegas, Los Angeles and San Diego. Previous residencies include WALL Miami, Infusion Lounge San Francisco, Playhouse Hollywood, Fluxx San Diego and Daylight Las Vegas.
DeLargo's self produced debut album "6th&Franklin" combines Hip Hop, Jazz, RnB and Electronica vibes for a fresh new sound. Rico continues to perform in nightclubs, hospitality venues and private events while continuously developing relationships with lifestyle brands and colleagues worldwide.
+ + + + + + + + + + + + + + + + + + +
D-ROCK DRUMS (Hollywood)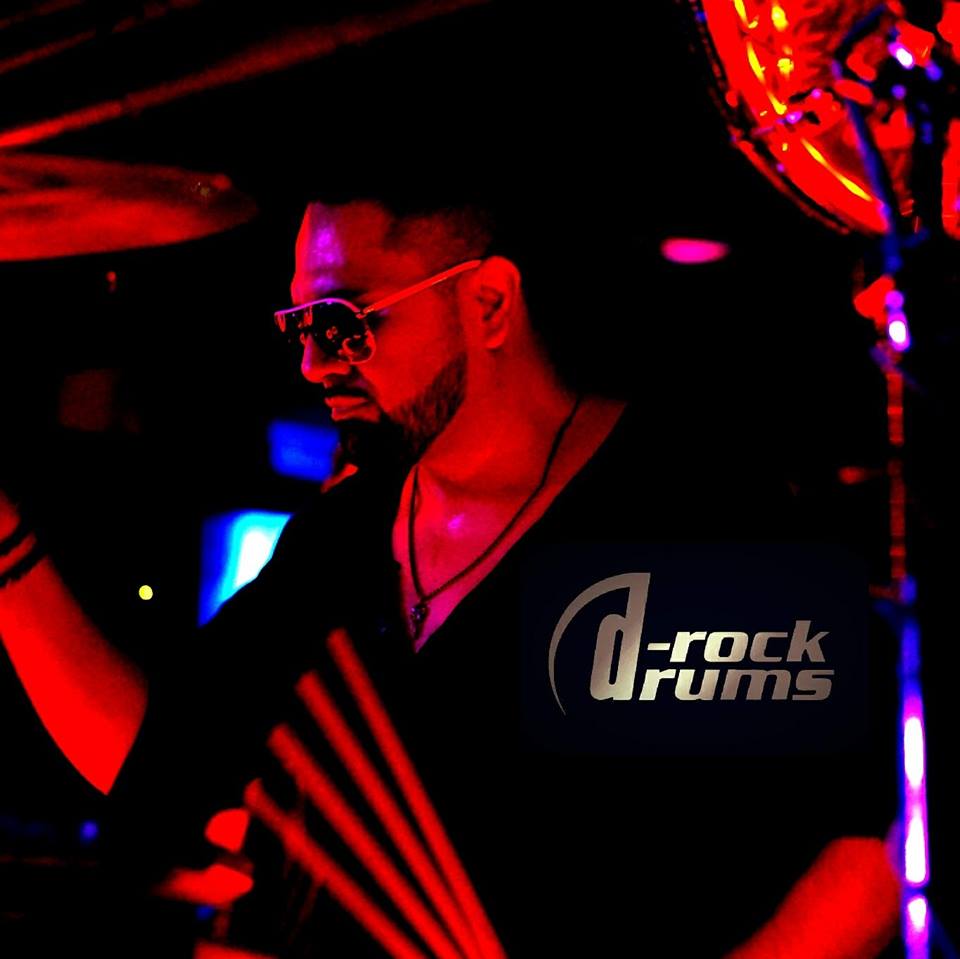 The live rhythms of pro drummer/percussionist Diego Palacios a.k.a D-Rock Drums have been captivating partygoers for almost a decade catapulting him to become one of the most sought after drummers in the night life industry today. His live and at most times un-rehearsed, on the fly, and on-point drumming collaborations alongside L.A's top DJs has been showcased at tons of the hottest venues and private events in the party industry today. His versatility and skills to rock any genre and compliment any DJs set from EDM to House to Hip Hop and Top40, to Rock, Latin & even Middle Eastern music allows him to stand out on a league of his own. His original, high end LED & Acrylic hybrid drum/percussion set ups are one of a kind and a gorgeous eye catching display to have at any club, corporate or private event. He has performed at the famed Supperclub, Drai's, Colony, Vanguard, House of Blues, Infusion Lounge and countless other nightclub hot spots in Hollywood and around Southern California.
D-Rock Drums has also been featured at some of Las Vegas hottest night spots and pool parties such as the all new Light Nightclub@ the Mandalay Bay, Club Tryst @ The Wynn, Club Rain @ The Palms Hotel, and at the famed Palms Hotel Pool parties. Some of the recognized DJs D-Rock has rocked the stage with include Skam Artists own Chris Garcia, Justin Credible and Eric Cubeechee to name a few, as well as Go Ventures own DJ Reza and tons of other radio DJs and L.A's best local DJ talent. With his DJ/Drummer concept D-Rock has been featured on cables Mazz TV and has rocked countless festivals such as the Colombian Festival in southern California and the yearly Baker to Vegas event after parties in Las Vegas.
D-Rock's pro drumming career spans almost 20 years having also been a part of 2 popular Latin Rock bands on 2 major Latin recording labels which included national and international tours alongside Latin America's top Rock en Espanol bands such as Mana', La Ley, Moenia, Enanitos Verdes & Jaguares to name a few. They rocked some of the biggest and most respected venues in the U.S and Latin America such as the Aztec Stadium in Mexico City, & the Honda Center, Universal Amphitheater, The House Blues, The Grove, the Latin American Film Festival & the world famous Troubadour in Los Angeles, just to name a few. He's also appeared in countless other national and international publications and TV performances with his previous band projects including a featured article on People En Espanol Magazine and Vista L.A on ABC7 with his previous band (L.A Rockers CURANDEROS). Drumming is his passion and it's this passion and not to mention the rockin energy and vibe which he applies to every performance, that keeps elevating the partygoers experience to the next level.
+ + + + + + + + + + + + + + + + + + +
Noon – Sunset | 21&OVER
September 3rd | Labor Day Weekend
Fairmont Hotel | 170 S Market Street Downtown San Jose

Date and Time
Location
Refund Policy