Actions and Detail Panel
deTour 2016 Workshop - "TOUCH-ABLE" Self-Portrait" (「摸得到」的自畫像)
Sat, December 3, 2016, 4:00 PM – 5:00 PM HKT
Description
Thinking Through Drawing; Drawing without Sight:
Try your hand at "thinking through the drawing process". How does drawing lead to discovery? What effect does the act of drawing have on the understanding of visual for people with and without vision? In this session we will discover the complex relationship between drawing and thinking.

"Touch-able" Self-Portrait:How often do you look into a mirror? How long since you have gone through every single detail of your face? Let's take a moment and listen to your heart, experience a journey with engagement and connection to your inner voice and imagination. Close your eyes gently and allow your inner voice to lead your hand, and begin the journey of a sightless self-portrait drawing session.
你一天會照多少次鏡? 你多久沒有認真看過自己的臉了?讓我們靜下來,再次用心去看看自己。
透過「摸得到」的自畫像 工作坊,你將體驗一次連結內心聲音和想像、不依靠眼晴的旅程。閉上雙眼勾畫自己, 最後製作一幅「摸得到」的自畫像。

Free admission | 費用全免

Workshop schedule | 工作坊時間表 :
FRI (五) 25/11 7:00pm - 8:00pm
SAT (六) 26/11 3:00pm - 4:00pm
SUN (日) 27/11 5:00pm - 6:00pm
SAT (六) 3/12 4:00pm - 5:00pm
SUN (日) 4/12 4:00pm - 5:00pm

Workshop venue | 工作坊地點 :
S503, 5/F, Block A, PMQ 元創方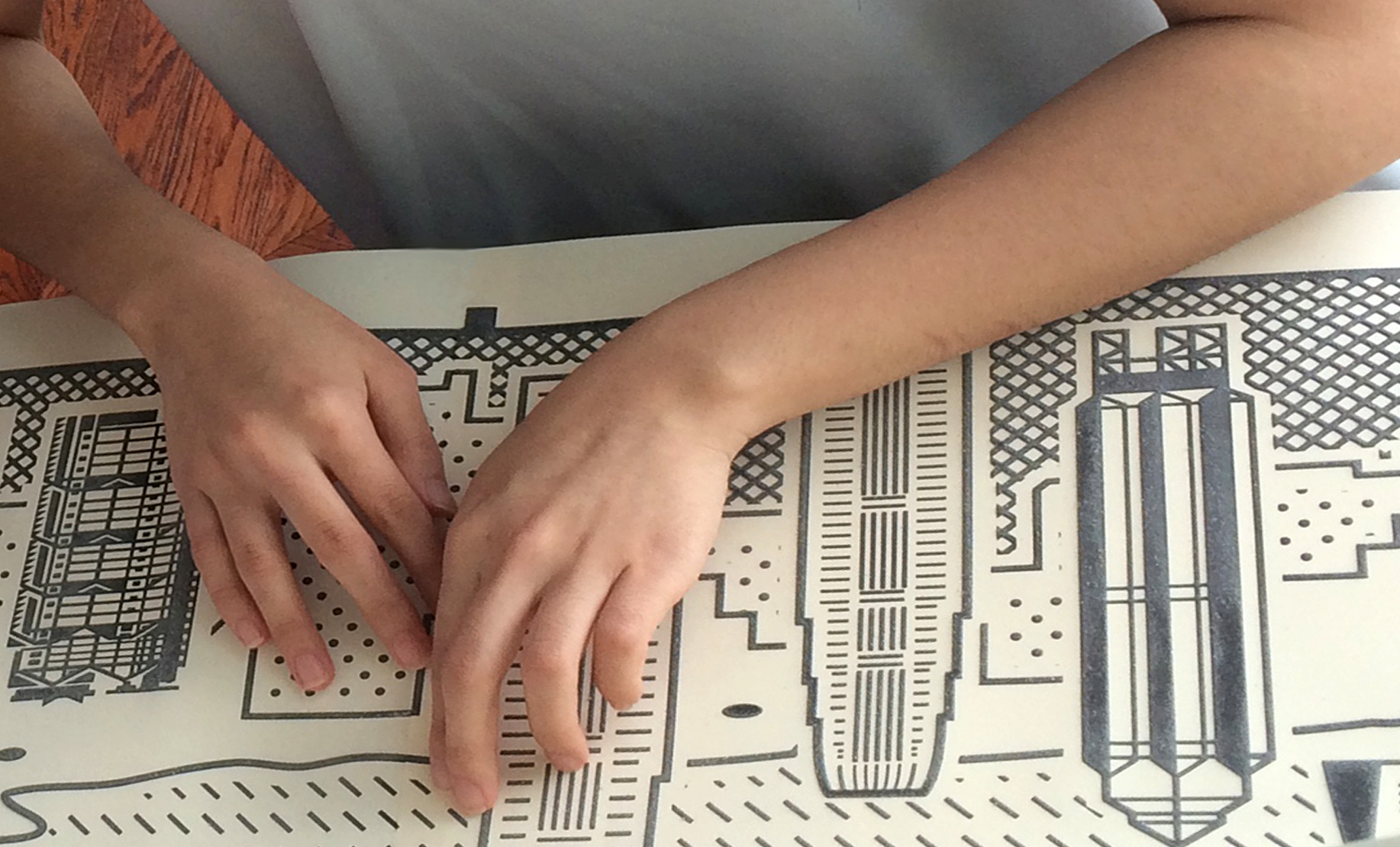 ---
About Beyond Vision Projects
Rico is the Founder & CEO of Beyond Vision Projects, a newly founded social enterprise that enhances the quality of life for the visually impaired (VI), elderly with low-vision and people with learning difficulties. He believes that art and culture inspire us, bring us together and teach us about who we are and the world we live in, despite the differences in age, gender, race and physical impairments. Art and culture is for all. Rico is a designer, educator and social entrepreneur. The enterprise focuses on social inclusion, accessibility and employment opportunities. He is exploring the possibilities, accessibility and usability of design approaches and options for the aforementioned groups of individuals, in receiving visual information and building mental images.
關於 Beyond Vision Projects

Rico 是Beyond Vision Projects的創辦人和行政總裁,致力提高視障人士,低視力長者及特殊學習困難人士的生活質素。他深信文化藝術屬於社會上每一個人,不論年齡、性別、種族和身體狀況,文化藝術均有啟迪人心、連結眾人和認識自我和世界的作用。Rico是一位設計師、教育工作者和社會創業家。透過提供「觸感–聽覺」互動系統 (TAIS)服務,促進社會共融、提高通達程度和提供就業機會。他一直探索不同設計理念,希望為前述的幾類人士在接收視覺資訊與建立腦圖象時,提供更多可能性、應用和選擇。

www.beyondvision.asia


---
Registration Rules & Regulations :

All applicants are required to submit a HKD 100 deposit (per head per registration), via bank transfer to the below account to confirm the registration. Receipt must be sent to rico.chan@beyondvision.asia ( Please include in the email Name of the Applicants, Contact number/ email AND the registering workshops - with Date and Time) within three (3) days after initial online registration.

BEA ( Bank of East Asia)
01518468000935
Beyond Vision Projects Ltd

Any applicants who fail to submit the HKD 100 deposit within three (3) days of registration, the application to the corresponding workshop will automatically be deleted.

An official confirmation email will be sent to your registered email address upon receipt of the HKD 100 deposit. The deposit will be refunded ONLY to applicants who attend the corresponding workshop on the registered date.

報名須知:
所有參加者須在網上報名後三日內,遞交 HKD$100(每位參加者) 的訂金作留位費,轉帳至以下的銀行戶口,並將入數紙電郵至 rico.chan@beyondvision.asia (請列明閣下之姓名,聯絡方法 及 所報名之工作坊, 包括所選之日期及時間),方為完成申請。

BEA 東亞銀行
01518468000935
Beyond Vision Projects Ltd

參加者如不在三日內遞交 HKD$100 留位費,是次報名將不獲接納。

訂金收妥後,主辦單位將會電郵確認是次報名申請。工作坊當日,參加者將獲退還全數訂金。
如參加者成功報名後未能如期出席工作坊,已繳交之 HKD $100 恕將不獲退款。


---