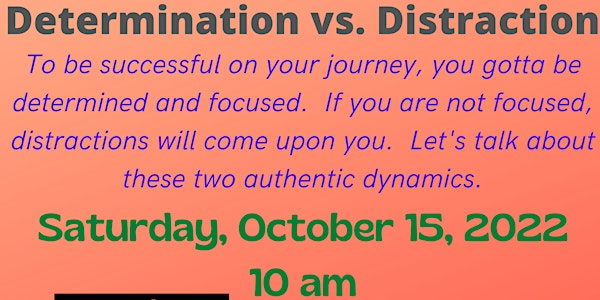 Determination vs. Distraction
To be successful on your journey, you gotta be determined and focused. Distractions happen if you are not. Let's talk about it.
About this event
To get Google Meet joining info, you may register online at Eventbrite or on Facebook @alamin, or send a registration request to jholt@villarica.gov.