Description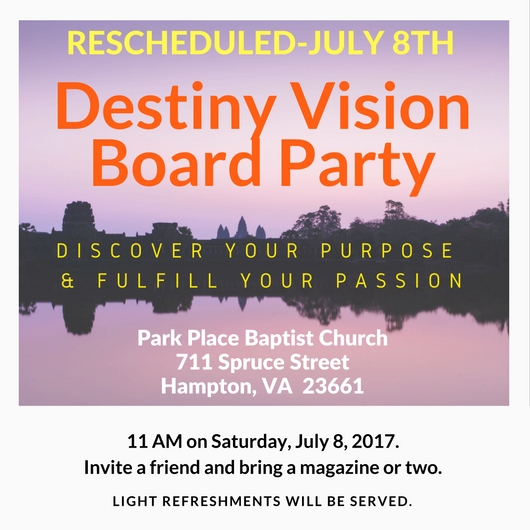 We're in a new season and, although you desire a "new you", are you ready? Don't be caught "unprepared".

Have you always wondered what was God's plan for your life? Do you think you know your purpose, but have trouble fulfilling it?

RSVP now for this two hour intensive designed to teach you not only God's plan for YOUR life, but the strategy needed for success. Two of the greatest moments in life are 1) when you discover the reason you were born and 2) when you fulfill it.

Books will be available at the door, but you can purchase your copy of Destiny-God's Plan in Motion before class starts (please click here).