Destination Heaven: Reaching from Daily Crosses for His Saving Hand CC2018
Description
1901 N Shoreline Blvd, Corpus Christi, TX 78401
Destination Heaven: Reaching From Daily Crosses to His Saving Hand
Bishop Michael Mulvey, STL, DD - was ordained the eighth bishop of the Diocese of Corpus Christi on March 25, 2010. Pope Benedict XVI named him bishop on January 18, 2010. Bishop Mulvey was born August 23, 1949 in Houston Texas. the second of six children, to Daniel H. Mulvey Jr. and Marjorie Jane Patterson Mulvey. He completed all of his education at Catholic schools, including St. Theresa and St. Cecilia in Houston and St. Thomas High School in Houston. He graduated from St. Edward's Catholic High School in Austin in 1967 and St. Edward's University in 1971 with a BBA. He attended seminary at the North American College in Rome from 1971-1976. He earned his bachelor's degree of Sacred Theology from St. Thomas University (Angelicum) in 1974 and licentiate (master's degree) in Sacred Theology from Gregorian University in 1976. Bishop Mulvey was ordained a priest for the Diocese of Austin by Pope Paul VI in 1975 in St. Peter's Square.
Fr. Peter Marsalek, SOLT - along with his brother John and sister Suzanne, was born to Jiri and Helena Marsalek in Burlington, Ontario, Canada. He attended Catholic elementary and high schools prior to enrolling at McMaster University in Hamilton, Ontario. Fr. Peter graduated with a degree in Civil Engineering and Management and was a three time intercollegiate university champion in tennis. Responding to a desire to serve at a Catholic mission, Fr. Peter taught math and physics for one year at Mount Carmel High School in Belize, Central America. During his time in Belize, he discerned his vocation to the sacred priesthood and entered seminary formation with the Society of Our Lady of the Most Holy Trinity (SOLT). Fr. Peter was ordained to the priesthood on January 28, 2005, by John Patrick Cardinal Foley and completed his doctorate in sacred theology, specializing in Thomistic studies, at the Pontifical University of Saint Thomas Aquinas (The Angelicum) in 2010. Following ordination, he served for two years as an associate pastor at St. John Baptist de la Salle Parish in Rome (2005-2007), followed by two years as the Director of Religious Education and The St. Paul School of Catechesis for the Diocese of Corpus Christi (2007-2009). In August 2009, he began two years of service as President of St. John Paul II High School and Bishop Garriga Middle School in Corpus Christi, TX, prior to being called by his community to serve on its General Council, serve as Rector for the SOLT seminarians in Detroit, MI and teach at Sts. Cyril and Methodius Seminary from 2011-2013. In July 2013, Fr. Peter was elected as the fourth General Priest Servant in the history of the SOLT community.
Fr. Donald Calloway - a convert to Catholicism, is a member of the Congregation of Marian Fathers of the Immaculate Conception. Before his conversion to Catholicism, he was a high school dropout who had been kicked out of a foreign country, institutionalized twice, and thrown in jail multiple times. After his radical conversion he earned a B.A. in Philosophy and Theology from the Franciscan University of Steubenville, M.Div. and S.T.B. degrees from the Dominican House of Studies in Washington, DC, and an S.T.L. in Mariology from the International Marian Research Institute in Dayton, Ohio.
Immaculée Ilibagiza - was born and raised in a small village in Rwanda, Africa. She enjoyed a peaceful childhood with her loving parents and three brothers. It was while she was home from school on Easter break in 1994 that Immaculée's life was transformed forever. On April 6 of that year, the Rwandan President's plane was shot down over the capital city of Kigali. This assassination of the Hutu president sparked months of house-by-house slaughtering of men, women and children.
To protect his only daughter, Immaculée's father told her to run to a local pastor's house for protection. The pastor quickly sheltered Immaculée and seven other women in a hidden 3 x 4 foot bathroom. For the next 91 days, Immaculée and the other women huddled silently in this small room, while the genocide raged outside the home and throughout the country. While in hiding, anger and resentment were destroying Immaculée's mind, body and spirit. It was then that Immaculée turned to prayer. Prior to going to the pastor's home, Immaculée's father, a devout Catholic, gave her a set of rosary beads. She began to pray the rosary as a way of drowning out the anger inside her, and the evil outside the house. It was that turning point towards God and away from hate that saved Immaculée. After enduring months of physical, mental and spiritual suffering, Immaculée was still able to offer the unthinkable, telling the man, "I forgive you."
Mother Mary Assumpta Long, O.P. - is the Prioress General of the Dominican Sisters of Mary, Mother of the Eucharist in Ann Arbor, Michigan. She holds a S.T.L. in Sacred Theology from the Pontifical University of St. Thomas Aquinas in Rome, and has taught at the elementary, secondary and junior college levels. Mother Assumpta is a former President of the Forum of Major Superiors; in the early 1990s she was invited by John Cardinal O'Connor to assist with the initial formation of the Sisters of Life in New York. In 1997 she, along with three other Sisters, founded the Dominican Sisters of Mary, Mother of the Eucharist; in the intervening 17 years the Community has grown from four Sisters to over 120. The Sisters currently teach in elementary and secondary schools in Michigan and six other states across the country.
Mike Aquilina - is the award-winning author of more than forty books on Catholic history, doctrine, and devotion. His works have been translated into many languages. He has hosted nine television series and several documentary films and is a frequent guest on Catholic radio.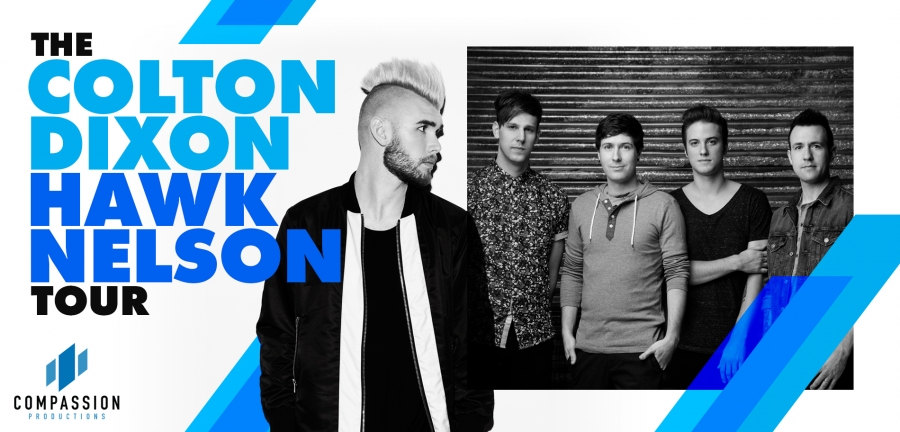 We will also be holding a concert on Friday, February 24th with American Idol, contestant, Colton Dixon and Hawk Nelson. This concert is open to the public. Conference attendees can attend with a special reduced ticket price!