Destination HBCU: 5th Annual Scholars Workshop
Description
"It's the conversation after the acceptance letter."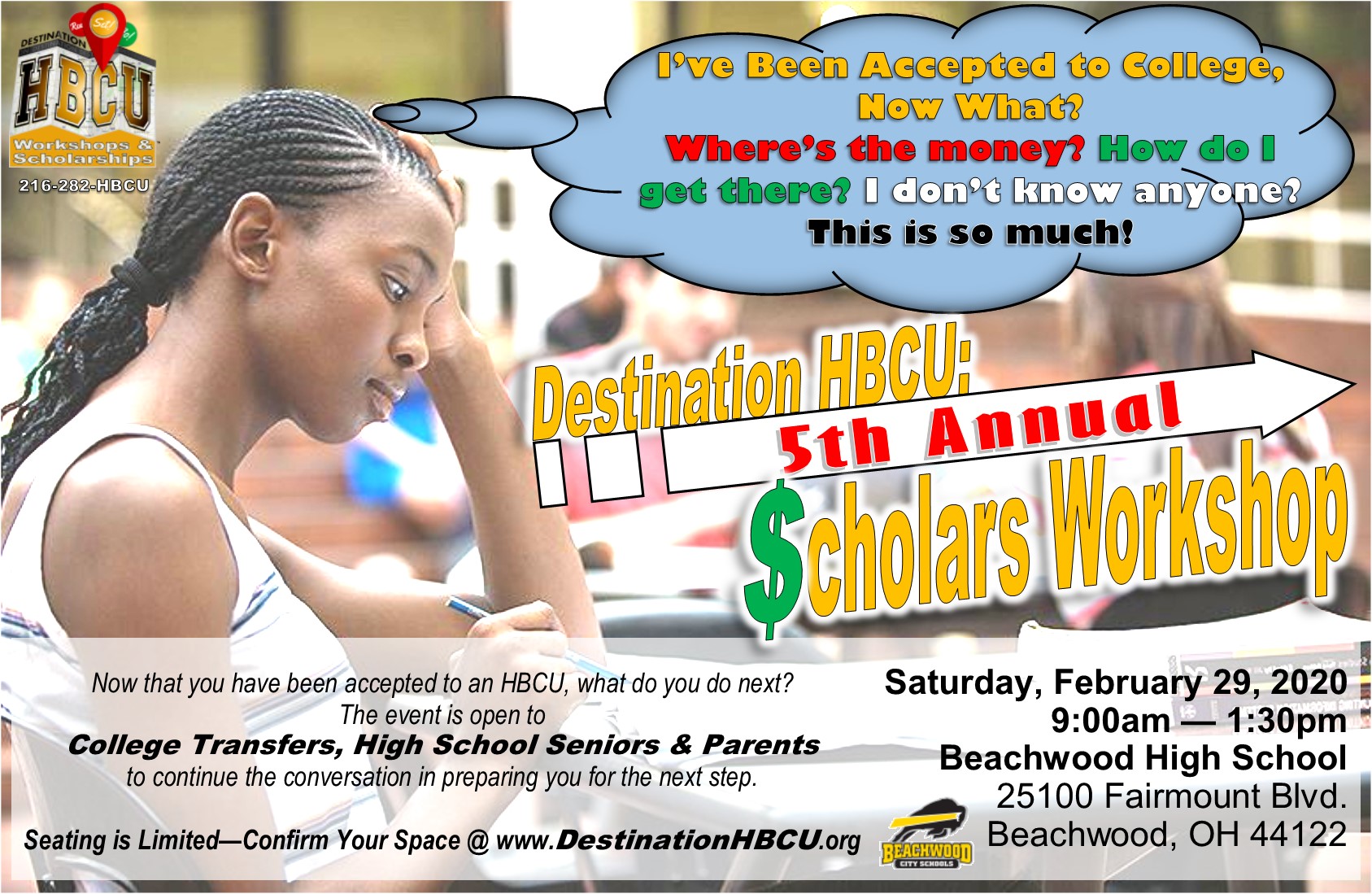 "It's the conversation after the acceptance letter."
Now that you have been accepted to an HBCU, what do you do next. This event is open to High School Seniors, College Transfer student and parents to continue conversation in preparing for that next step.
Student sessions begin at 9:00 a.m. The Parents session is at 12:00 p.m.

In addition, learn about the historically significance, the community contributions and scholarships of the Greek-Lettered Organizations.
Light refreshments will be provided.

Must pre-register as space is limited.

Bring copies of your acceptance letters.

Upload college entrance essays in your Google Drive (or be able to access at event)
Topics:
H: Heading to College – What to expect? Listen and question a panel of alumni on campus life, roommates, finances, connecting with faculty and staff, on campus resources, etc.
B: Building Connections – The history of the historically African American fraternities and sororities, community service, scholarship information, Greek life on campus.
C: Committed to the Future – How will I ever pay for college? Hands-on activity that will guide you through the process of creating online student scholarship searches and begin to apply for financial aid, various scholarship, and essay writing tips. You may bring iPad, tablets, or laptop computer for this session.
U: Uplifting Self – Preparing yourself socially, emotionally, physically, and mentally. It's all about choices.
Learn more about our educational programs visit - Destination HBCU
Want more information about the Council? Cleveland Council of Black Colleges Alumni Association