A once in a lifetime opportunity to celebrate the culture of food, wine, art and more in the magical destination of San Miguel de Allende
About this Event
Treat yourself to one of the most unique travel experiences imaginable and travel to what Condé Nast Traveler calls "The best small city in the world" for a 5-night stay and 3-day class to learn to finer points of true culinary artistry at the top rated Zumo restaurant perched above the chic and upscale Villa Limon boutique hotel!
Each of the three days in class you will spend 4-hours in immersive, hands on training with the top chef's in San Miguel and each evening after class you will dine together, feasting on the meals that you will learn to prepare as the professionals do.
Included in the package are:
- Roundtrip ground transportation from Leon airports (BTX)
- 5 nights stay at Villa Limon, a beautifully designed, upscale, boutique hotel in the heart of San Miguel directly across the street from the Church of the immaculate conception
- A daytime guided walking tour of San Miguel and all of the "must see" spots including the Rosewood Hotel, El Jardin and more
- A half-day visit to one of San Miguel's gems, the Tres Raices vineyard and winery, where you will take a tour and an exclusive 5-course pairing which includes tasting each food with a different wine, from the starter to the dessert.
- An excursion to Fabrica La Aurora Cultural Center of Art and Design which has been unveiled as one of the main attractions of the city of San Miguel de Allende and houses more than 40 renowned galleries
Considerations have been made for those concerned about Covid and all guests will be tested upon arrival and testing will be provided as well allowing all to get back into the their home country for those traveling to San Miguel from outside of Mexico.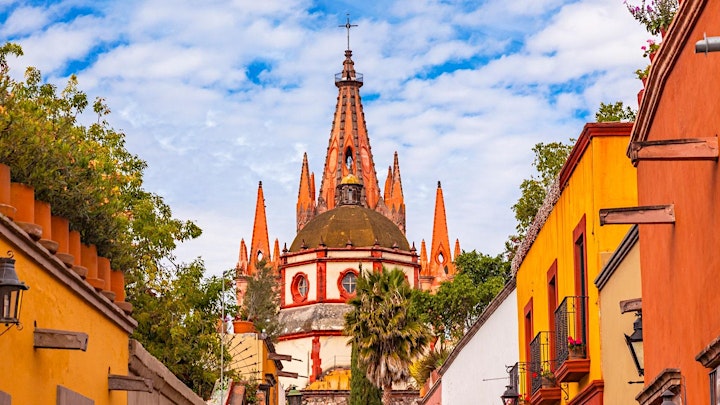 THE CHIC AND UPSCALE VILLA LIMON BOUTIQUE HOTEL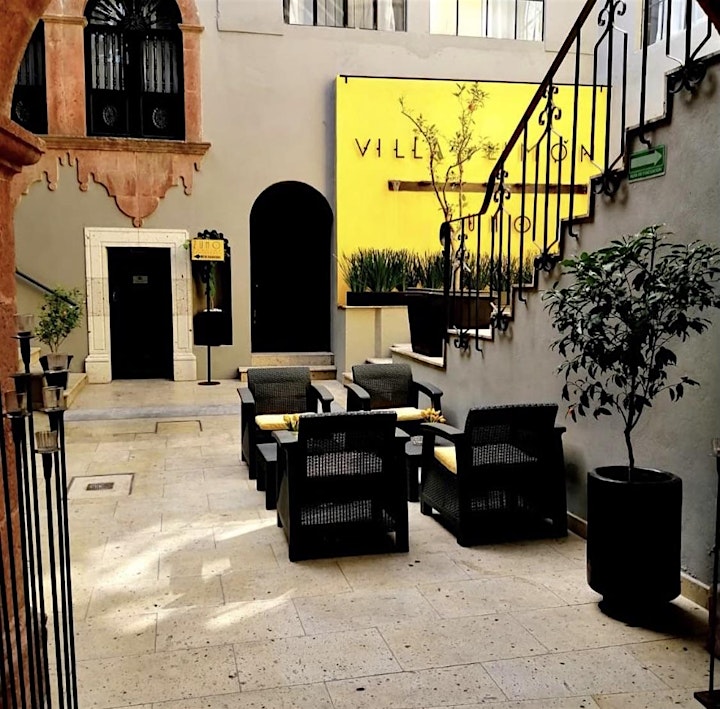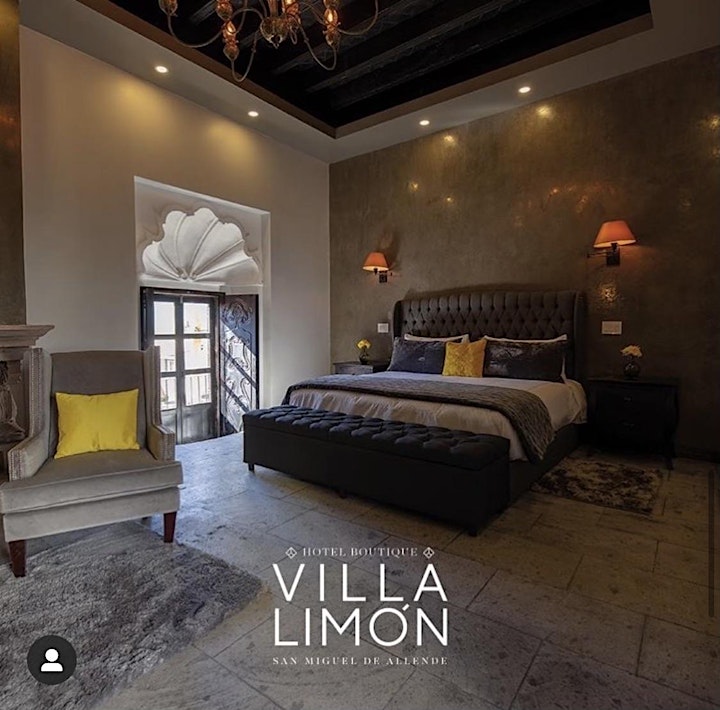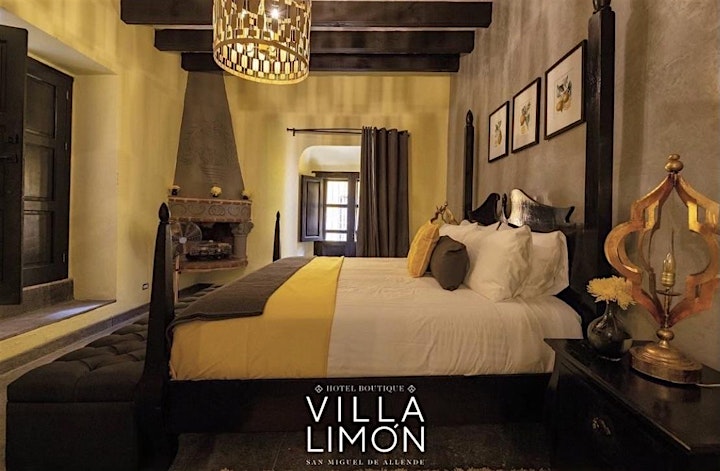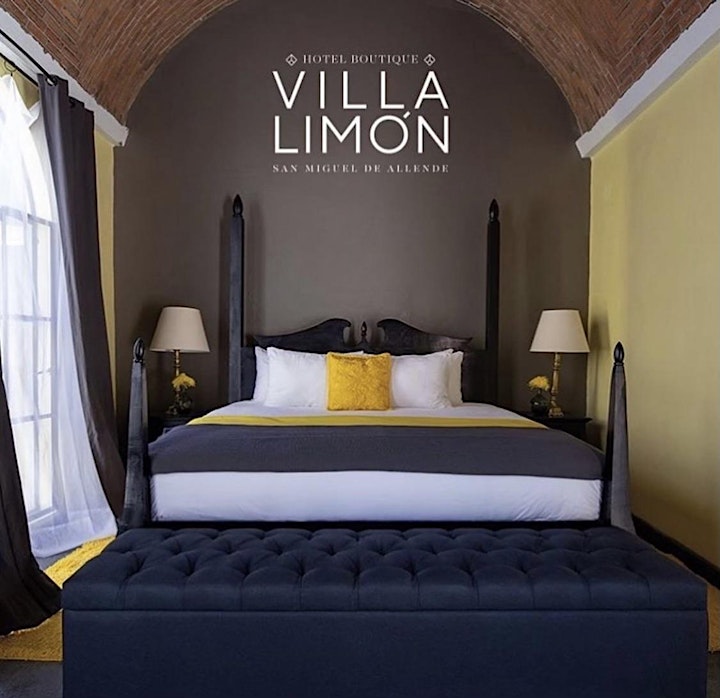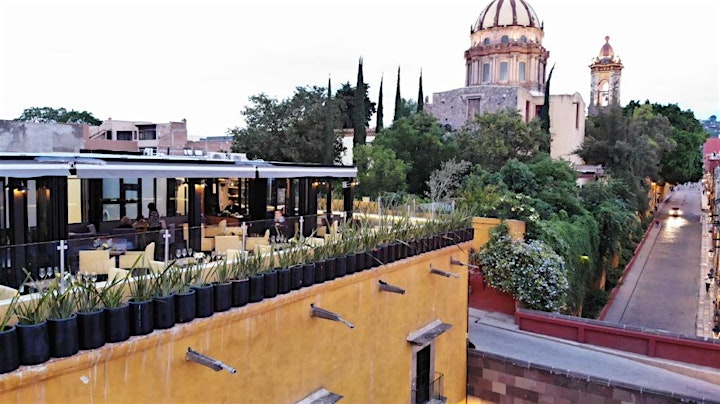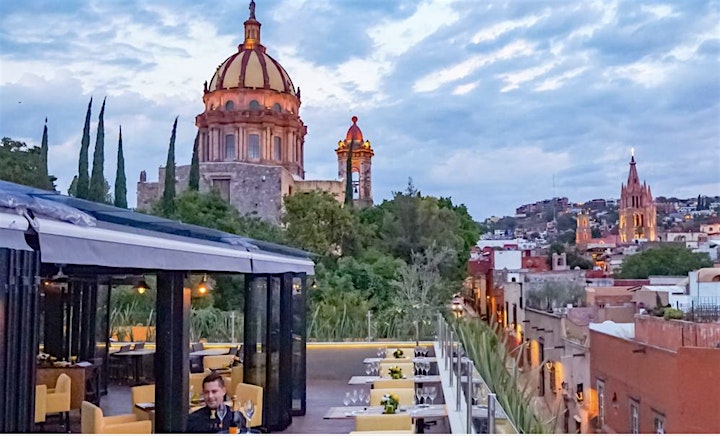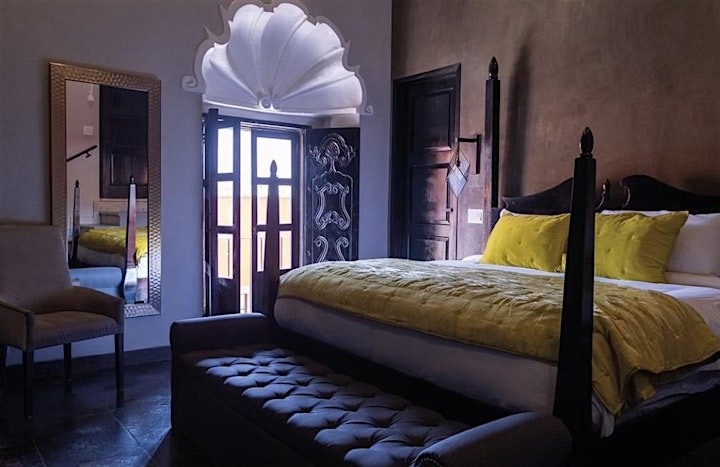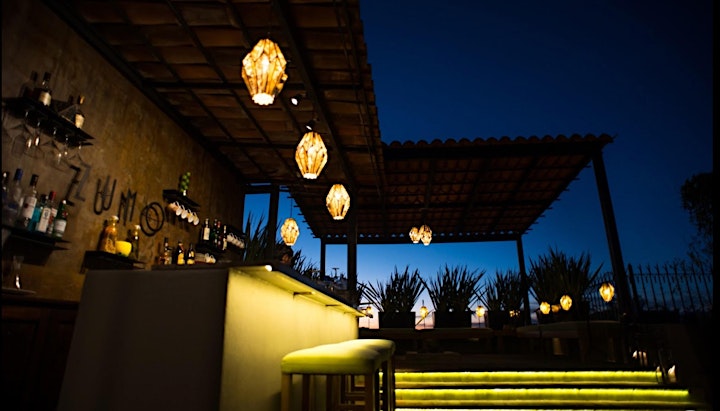 TRES RAICES VINEYARD AND WINERY