Description
Talent Hackers is headed to Singapore to present on destination branding and how it impacts recruiters and HR professionals who are looking to attract and retain top talent. We invite you to join us for a discussion; Destination Branding - Attracting Talent with Technology and Tools.

We've invited Hung Lee, Founder of WorkShape.io - the revolutionary recruiting platform for software engineers and curator of the Recruiting Brainfood newsletter (www.recruitingbrainfood.com) to discuss how companies are establishing themselves as a premier destination for external talent through destination branding. Normal methods and standard procedures do not work for high growth, fast paced companies that are technology driven. The most forward-thinking HR professionals know that they need the most creative and latest technologies, tools and techniques to source, attract, and retain top talent.
You can expect to learn:
How to use data to identify and create relocation incentives

The technology you need to build an effective recruitment marketing strategy

Creative methods for establishing your organization as a premier destination

How to use digital tools to implement a seamless candidate experience
Meet our speaker: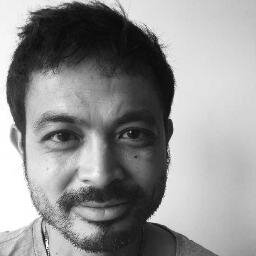 Hung Lee is the founder of WorkShape.io - the revolutionary recruiting platform for Software engineers.
He is an industry professional with over 15 years experience as an agency recruiter, Recruitment manager, Internal Head of Talent, recruitment trainer and strategic advisor for rapid growth businesses in the London Tech Startup scene. Now CEO of an award winning online recruiting platform WorkShape.io, Hung has been at the forefront in developing and promoting new ways in which companies can connect to talent. He also curates Recruiting Brainfood (www.recruitingbrainfood.com) - popular weekly newsletter for the talent industry.
Other speakers to be announced shortly.
Appetizers and drinks will be served!


The most popular applicant tracking system. Workable is trusted by over 6000 companies to streamline their recruiting. With its intuitive interface, Workable helps hiring teams through every step of the process.

Roubler is a fully integrated end to end HR software system providing onboarding, rostering, time & attendance through to a fully managed outsourced payroll.