Description
Dessert Wars Miami, Season 7 returns on February 2, 2019 taking place at FIU from 4PM - 7PM!

Dessert Wars is a celebration of the "foodie" lifestyle, featuring dessert vendors vying for the title of Dessert Champion. The event features a wide array of desserts ranging from cupcakes, cookies, ice cream and doughnuts.
THIS EVENT SELLS OUT EVERY YEAR, SO BUY EARLY!
VIP Tickets are available for $40 and includes sampling from all vendors and 1 hour early entry at 4PM.
GA Tickets are available for $20 and includes limited sampling and entry from 5PM - 7PM.
Tickets to the FIU Basketball Game at 7PM are included at no extra charge.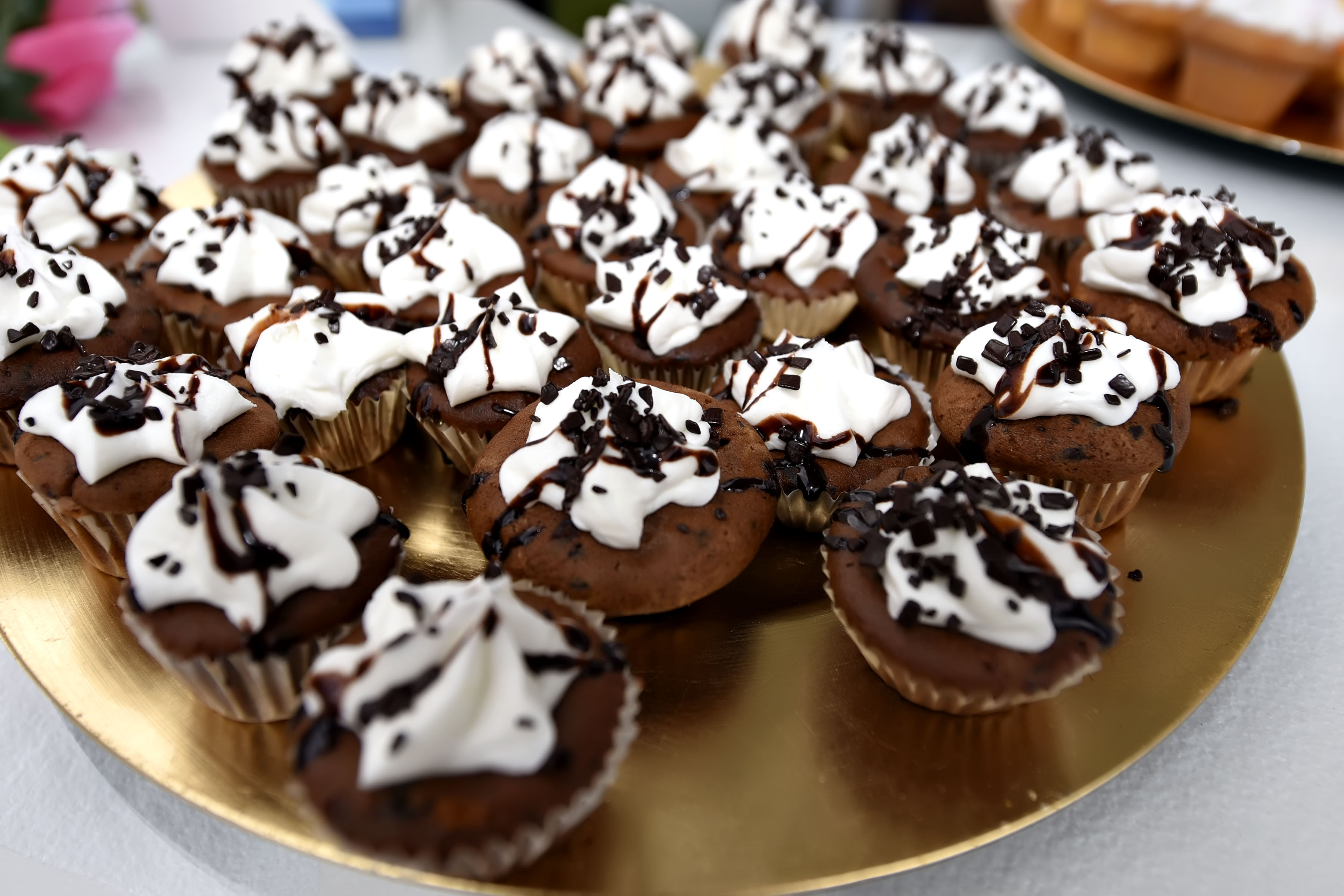 Vendors Participating
Ali's Sweet Treats
Baked Up Miami
Bero Bread
Best Brownies 305
Blue Velvet
Carmona Gourmet
Chocolate Chariot
Cicis
Crowned Jules Confections
Dunkin Donuts
Eatmore Cakes
Emily Cupcakes
Ey's Desserts
Fry'd
Gelato Gourmet
Gelatys
Girl Scouts
Got Bake
iCake Delights
Jeremiah's Italian Ice
Julie's Sweet Shoppe
La Vela Coffee Mokafe
Le Wagon Cuisine
Lick Nitrogen Ice cream
Live Love Pastry
LoveLee Bakeshop
Made with Luv
Marmellata Bakery
Mel's Cakes and Whatnots
Misfitcupcakes
Nelly's Fried Creamery
Nitro Galactic
One Love Cakes
Phenomenon
Scrapers
Sedanos
Sherrell's Sugar Shack
Sugar'd Up
Sweet Tooth by Dory
Sweet Delight Cheesecakes LLC
Sweet Pleasures Dessert Bar
Sweets and Treats by T
Sweets By Patty
Sweetz by Niyaah
Texas Roadhouse
The Creamy Creations by A.M
The Market Milkshake Bar
The Treat Box Dessert Bar & Cafe
Topcake 305
Twice as Sweet
Veves Cakes

Vicakepop
Zalie Cakes
Zana Treats
Friendly Tips
Tickets do not need to be printed. Tickets can be scanned from your smart phone.
Includes ticket to FIU Basketball Game at 7PM inside the arena.
Pay Once for Sweets – No extra charges for desserts once inside.

Water will be available for sale inside.
The event is all ages and family friendly.

Children under the age of 2 are free with a paying adult.
Due to health regulations, only service dogs are allowed. Sorry, Fido!
Tickets are NOT refundable and cannot be exchanged.
Tickets ARE transferrable.
Tickets may not be sold at the door if the event is sold out.
Attendance is strictly capped to ensure optimal attendee experience.
Get your tickets online to guarantee admission.
No readmission or "In-Outs".
Participating vendors and sponsors are subject to change.
Event is rain or shine.
Stretchy pants highly recommended!