Description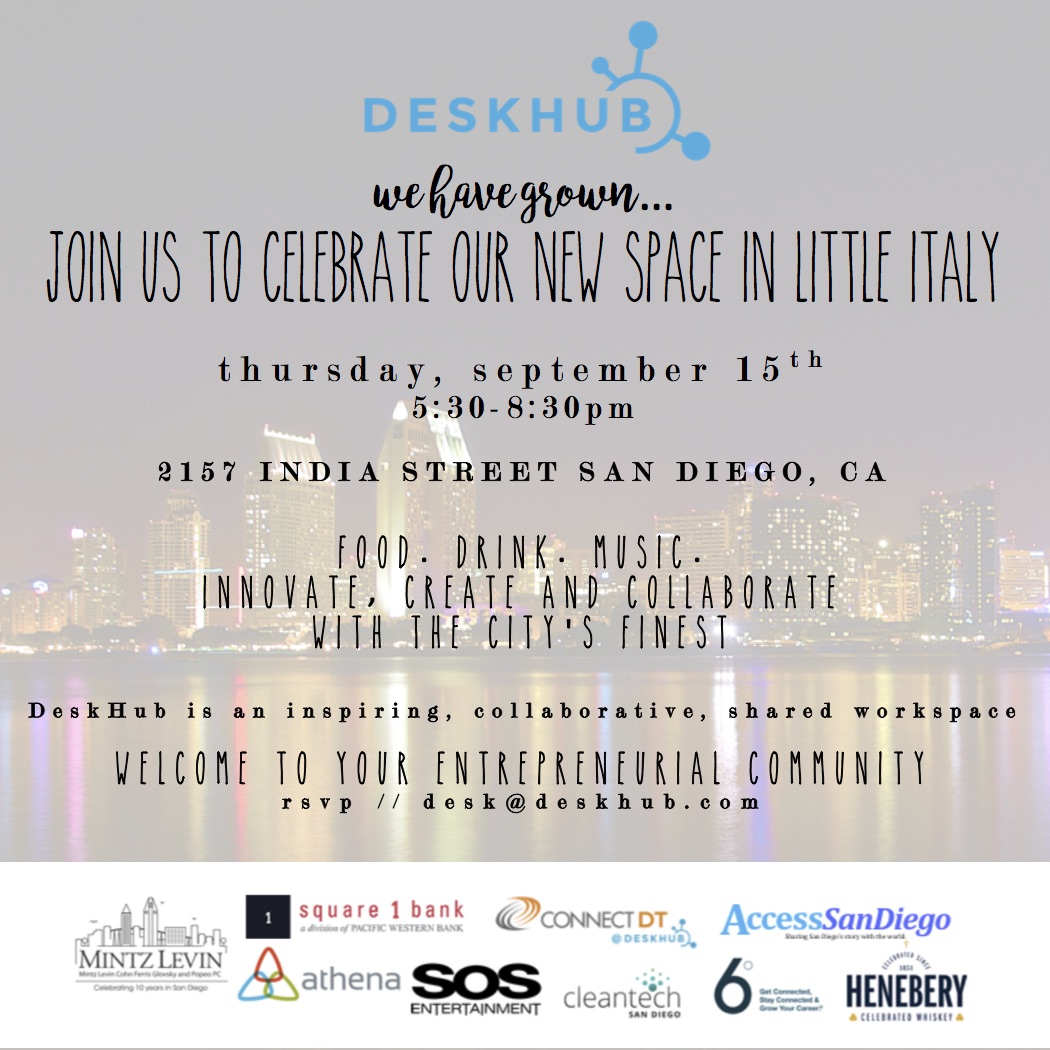 Come Celebrate our 1st floor expansion!

Get to know our space and our community - we know you'll love it just as much as we do.
Join us from 5:30 pm - 8:30pm, as we put of the red carpet and get the party started! Food, drinks, DJ, and of course space tours!
Check out what's new and exciting at DeskHub!