Description
Most designers are now finding that how design is being executed is constantly changing. New apps, devices, and expectations are emerging at an alarming speed. To address this our panel hopes to help designers think about their future relevancy in such a rapidly changing landscape.
Join us as we ask our panelists:
Product Design is the in-demand skill right now but will it be the same in 5 years?
Should you combine design disciplines or specialize?
How do you become a design thinker rather than an individual contributor?
How will automation, algorithms and A.I. change design?
What soft and hard skills should you invest time and effort in?
How should you deal with ageism in the workplace?
Speakers: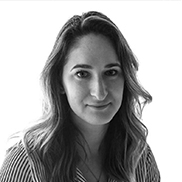 Kate Frank, Product Designer, Facebook

Kate Frank is a designer for Facebook's Saved & Collections product. Kate has worked on a variety of Facebook ads products including the redesign of Business Manager and the first WhatsApp revenue-generating enterprise product, the WhatsApp Business API.
Previously, Kate was a Senior designer at Raizlabs leading mobile and web projects for clients such as usertesting.com, AAA and TRX.
Kate served as an AIGA studio tours coordinator and illustrator for SF design week from 2013-2015.
---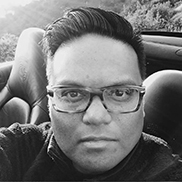 Jay Ganaden, Director of Worldwide Strategic Development, Creative Cloud Design, Adobe
Jay's career is truly all things Digital, bringing an entrepreneurial skill set to Adobe, including management consulting, creative direction, UX design, technology product marketing, and software engineering.
Jay and his team work with Adobe's customers and their Design teams to successfully integrate Adobe XD, Adobe's platform for experience design, prototyping, and collaboration. Jay's team also works as an outbound product management team, working with customers on new feature development and validation. In this way, customers can directly influence XD's product roadmap. The XD team works like a startup within Adobe. In less than 2 years, XD has grown rapidly through monthly releases, shaped by active Design community influence and customer feedback.
Jay also brings perspective to Adobe, with experience ranging from agency to in-house, and Fortune 500 enterprises to startups. Prior work experience includes Razorfish, KPMG Consulting, Google/DoubleClick and Momentum Design Lab. Notable customers have included HPE, Intel, Visa, VF Corp, Nordstrom, AT&T, Sephora, VMware, Bank of the West and Toyota. Jay has spoken about B2B technology marketing at PhoCusWright, ITB Berlin, Web in Travel Singapore, Eye for Travel, Mobile Monday, Ad Tech and also co-founded the Enterprise UX meetup. He holds a BBA in Management Information Systems from The University of Texas at Austin, with postgraduate study at Stanford University's d.School and MIT.
---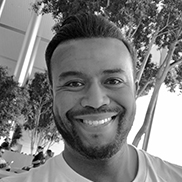 Manny Darden, Sr. UX Designer, Apple
Manny is a human-centered designer who is passionate about improving the lives of the people he designs for. As a Designer for Apple, Manny leads holistic service design activities within a strategic development area of Apple's Digital Support Services. Manny champions a user-centered approach to designing experiences for Apple customers- guiding project teams from discovery through implementation. The solutions generated out of these processes are omnichannel, spanning from native applications to the web. Prior to his time at Apple, Manny had the opportunity to design solutions for companies such as LucasFilms, LG Mobile, General Motors, Nissan, and Kaiser Permanente. His past projects have been featured in Gizmodo, Design Boom, The Next Web, and The New Yorker, and have been recognized by the Adobe Design Achievement Awards.
For the past three years, Manny has been teaching human-centered design and interaction design as an Instructor at UC Berkeley Extention. Manny earned his MFA from the Media Design Program at Art Center College of Design in 2011.
---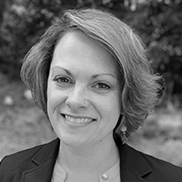 Crystal Thomas, Design Manager,Hybrid Cloud, Data, and A.I., IBM
Crystal has been helping teams collaborate and embrace the design process at Bay Area companies for more than 15 years. She's passionate about mentoring, building design community, and bringing teams from all disciplines together to solve problems. She currently manages a UX design team at IBM in the Data and AI group, supporting design teams that help data scientists and engineering teams at companies around the world. Crystal was previously a Sr. Product Designer at Apple and has held design or management roles at other companies, including two start-ups.
---
Why Does AIGA SF Charge a Fee to Attend?
We're a 501 (c)(3) non-profit and while we would LOVE to produce free programming, San Francisco is an expensive city! All ticket fees directly support the work we do and future programming.
We want all AIGA SF and Design//Works programming to be accessible to those who wish to attend. To inquire about free or reduced tickets, please take a moment to fill out our scholarship form.
REFUND POLICY
We do not offer refunds. All ticket sales go directly to supporting AIGA SF programming and events.
Getting to AIGA SF
Street parking is limited and the nearest parking garage is located at Sutter & Stockton. We encourage guests to use car sharing or take public transportation. We're located blocks away from the Montgomery BART station. We cannot accommodate bikes in our space, however, secure bike parking is located at the Embarcadero BART station, a 15-minute walk to our office.
*by purchasing this ticket you agree to photo and video taken on site at the event and release aigaSF or its partners to use the photos/video for promotional purposes.