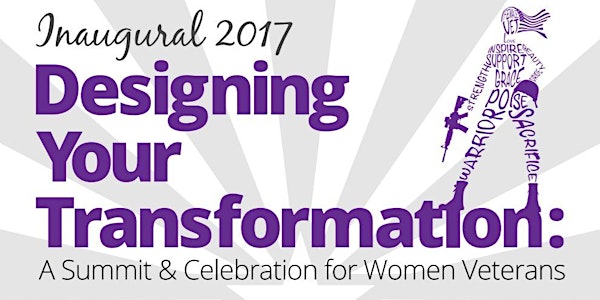 Designing Your Transformation: A Summit & Celebration for Women Veterans
Location
Arizona Apparel Foundation
132 East 6th Street
Tempe, AZ 85281
Description
An event showcasing how women Veterans can impact their communities through branding, networking, and creativity. Meet empowered women from around the community who share your vision, drive, and who want to help bring your goals to reality.
Highlight of Activities:
Networking & Branding Workshops
Women-focused Holistic Health & Wellness with Bio Feedbacks and more...
Group-Counseling Introductions (Women Veteran Focused, Sponsored by Dynamic Living Counseling E-6 Program)
Professional & Entrepreneurship Coaching
Technology Sessions, Sponsored by Microsoft of Chandler, AZ
Mini-Make-overs/Hair Blow Bar + Confidence Photo Shoots for Social Media Profiles
Chair Massages/Meditation
Fashion-Forward Curriculum + Fashion Show
*Special Gifts and Give-a-ways will be raffled away all day and all Women Veterans will leave with a custom SWAG bag of goodies*
Continental Breakfast & Lunch will be served
PARKING DETAILS:
FREE Parking in Tempe on Sat/Sun. Make sure not to park in areas that will be blocked off for the ASU football game later in the afternoon (after 3 PM).
We suggest parking in the City Hall Parking Garage: http://www.downtowntempe.com/go/city-hall-garage located at 117 E. 5th Street.