Learn about food forest gardening and how to begin to transform your yard!
About this event
Join us July 17 to learn about food forest gardening!
Interested in having a water-efficient, beautiful, sustainable and luscious yard or garden that will provide food for your family and a habitat for bees, butterflies? Join us for a conversation with John Davenport about food forest gardening and how you can get started on transforming your yard.
PPE and Social Distancing Guidelines
Staff and volunteers shall maintain at least a 6-foot distance from others, excluding other household members.
Staff and volunteers shall wear a face covering/mask that covers nose and mouth.
Volunteers that violate social distancing and the aforementioned safety protocols will lead to the volunteer being excused from the event.
If you have any questions please contact gabriela@sustainablesolano.org
About John Davenport from Caliground Troops:
John is a Pacific Northwest Master Gardener, Green Gardener, has a Permaculture Design Certificate and a never ending quest for knowledge. Inspired by the desire to share the beauty of the observable world, John focuses on developing a sense of community, using plants as a medium to achieve holistic healing, and ultimately helping us all become the best version of ourselves. He learned the skills in leadership, teamwork and organization unique to the Armed Forces and brings them to bear in his desire to work for others. Using an analytical and detailed oriented approach, he is equipped to understand the needs of the most discerning customer, delivering an experience rooted in service, integrity and expertise.
John offers organic and sustainable gardening, vegetable gardening, planting services, sustainable landscape design, pest management, composting, plant consulting, planting advice, and gardening classes on a variety of topics to Solano County.
This is the official site for all Sustainable Solano events. Please register for free classes or purchase tickets only through Sustainable Solano's Eventbrite listings. We never sell tickets that can be resold. If you notice another party claiming to sell our tickets, contact us at info@sustainablesolano.org. This program is funded by the Solano County Water Agency.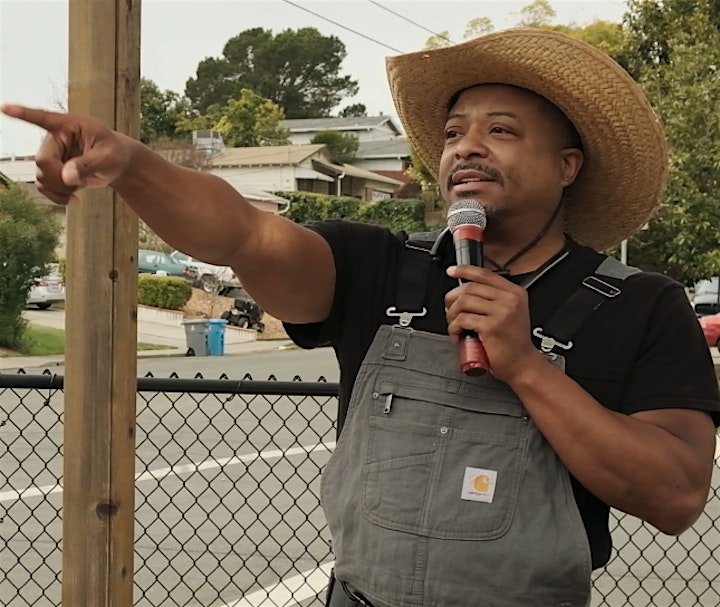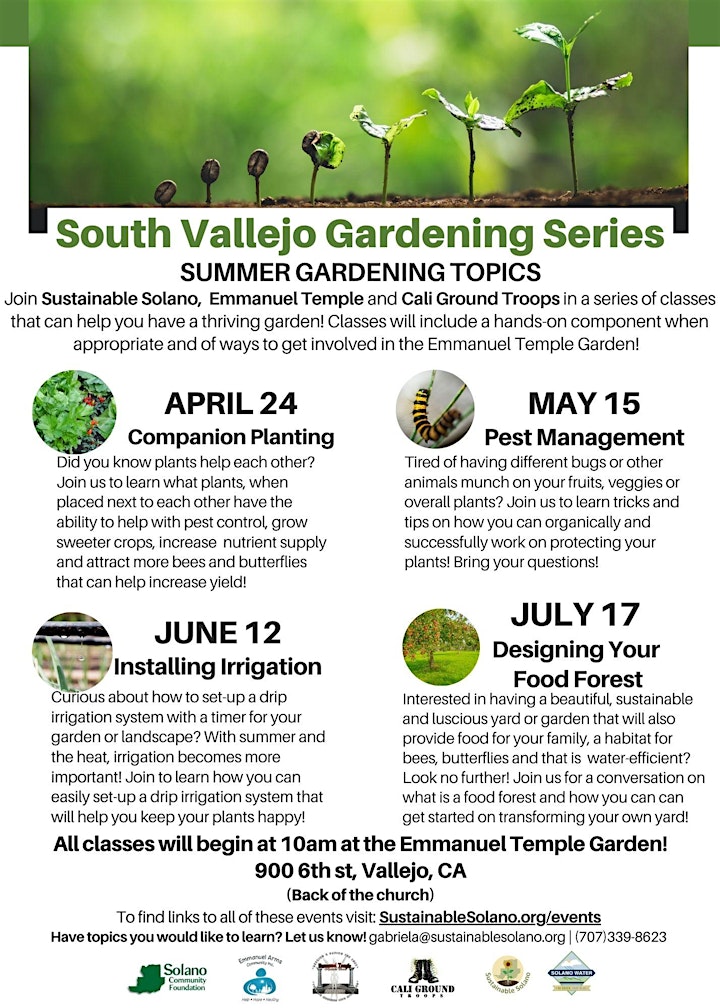 Organizer of Designing Your Food Forest