Description
What are the best practices for building products, services and experiences that people love? Come learn more about the tools we employ for problem-solving. This event will bring together designers, technologists, creators, strategists, entrepreneurs and any curious folks to connect over our shared interest in designing transformational services, products and experiences. We will discuss process—specifcally around design thinking and foresights frameworks—and tools for effective and creative collaboration. Hope to see you there!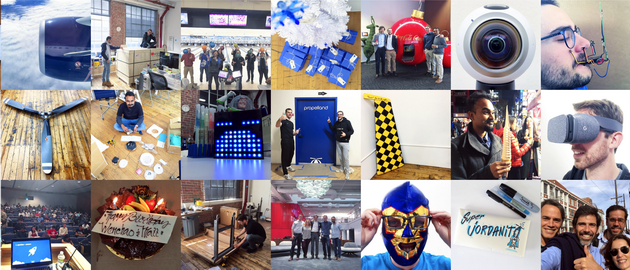 HOSTED BY: Propelland
Propelland is a strategic design studio with offices in San Francisco and Madrid helping Fortune 500 companies grow. We exist to design products, services, and experiences that matter to people.
We are passionate about shaping a future where the physical and digital worlds merge and integrate into our daily lives in a seamless, transparent manner. Our project work spans collaborating with experienced organizations such as The Coca-Cola Company, Audi, BNP Paribas, Santander... to the most disruptive startups such as Crowdfire, Holaluz, Ridecell, Kespry.... Both the new and established players are shaping the market and our studio serves as a bridge to design transformational products, services and experiences. We also envision launching our own services and products into the market to improve people's life through simple solutions.
At propelland, we believe this future is possible and are committed to making it a reality with a passionate, dynamic and hybrid team that enjoys the journey. We believe in putting people first, then projects, then companies. We believe in people that want to design their future and be active change makers. At propelland, we are all designers.
CONTACT INFO:
hello@propelland.com
---
Event Type : Happy Hour/Mixer/Meetup
Event Focus : Design + Technology