Sales Have Ended
Registrations are closed
We're sorry. This special session is currently full. Please check our website for additional opportunities to grow your small business.
Sales Have Ended
Registrations are closed
We're sorry. This special session is currently full. Please check our website for additional opportunities to grow your small business.
Description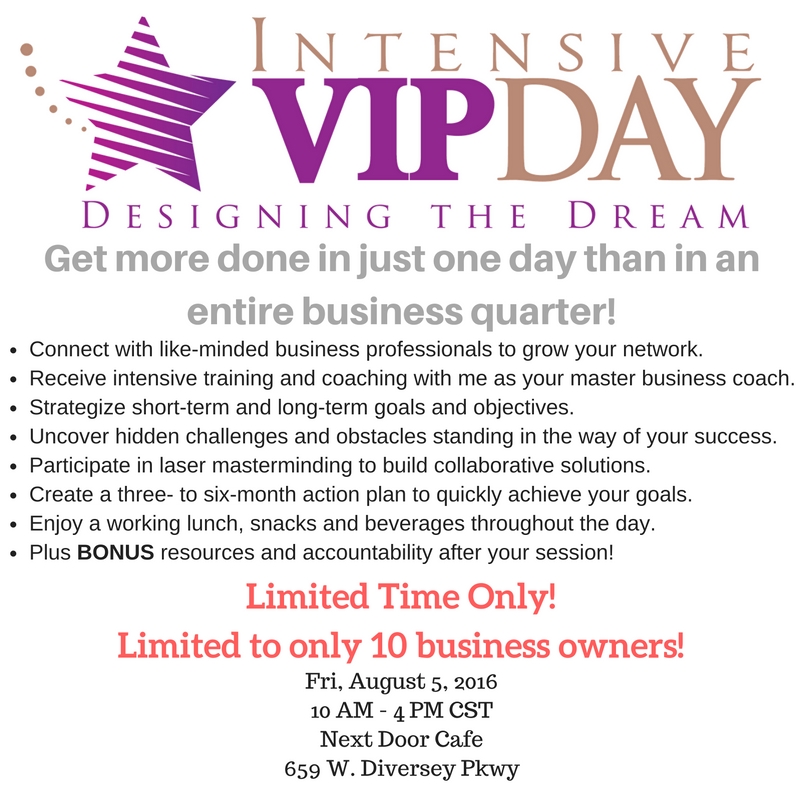 Join me for a special small group VIP day in which you will get more accomplished in one day than you normally would in an entire quarter working in your business!
Designing the Dream Group VIP Day
This power-packed, 6-hour, intensive group VIP day will assist small business owners and aspiring entrepreneurs in tackling the biggest challenges associated with starting and growing your small business. During your small group VIP day, you will…
connect with like-minded business professionals to grow your network
receive intensive training and coaching with me as your master business coach
strategize short-term and long-term goals and objectives
uncover hidden challenges and obstacles standing in the way of your success
participate in laser masterminding to build collaborative solutions
create a three- to six-month action plan to quickly achieve your goals
enjoy a working lunch, snacks and beverages throughout the day
BONUS…
After your group VIP day, you will also receive…
2 follow-up. 30-minute accountability calls at 2 weeks and 45 days
1 virtual group Q & A session at 30 days
90-day unlimited email correspondence to answer your questions
Save thousands off our standard and luxury one-on-one VIP days which are $5999 and $7499 respectively!
LIMITED TIME ONLY– JUST $497 PER PERSON!
When: Friday, August, 5 2016 10 AM – 4 PM CST
Where: Next Door Cafe – 659 W. Diversey Pkwy, Chicago, IL 60618
WHAT OTHERS HAVE TO SAY ABOUT WORKING WITH ME…
Take the coaching! She is amazing. She knows her stuff! ~Loni Strach, Writer/Blogger – www.lonistrach.com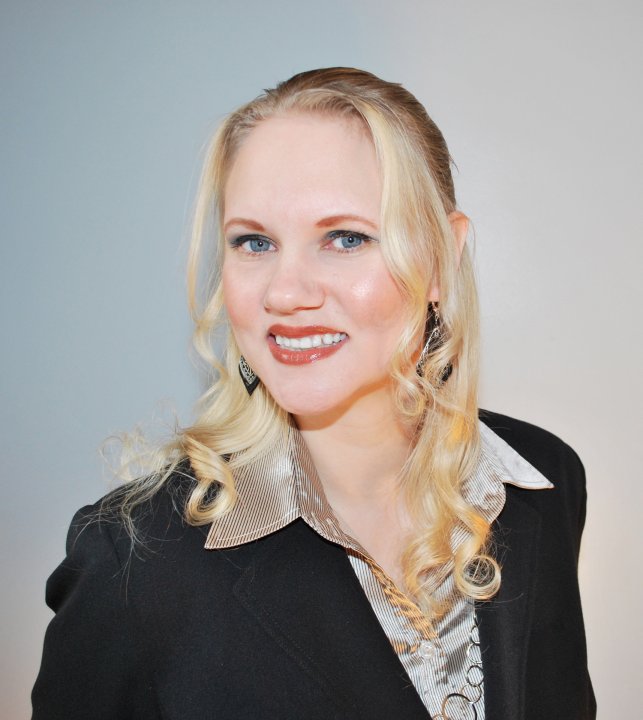 …your wealth of knowledge about networking is so impressive. I've been to a crazy number of events in the past few years, and seen so many people struggling with the concepts you lay out there so precisely. Every new or transitioning businesswoman needs you. Truly badass event all around – cheers ~Erica Thomas, Co-owner – MassUpdater
Coach Niquenya is phenomenal! I am a current client and my business has grown as a direct result of working with Niquenya. After just a brief amount of time working with her we developed a clear business model including Mission, vision, ideal client profile, pricing strategy, Marketing ideas, and tips for overcoming the feeling of overwhelm. Our sessions are always filled with insightful strategies and advice that helps me propel forward. She is truly genuine in her approach and her passion inspires me to work harder. ~Cierra Franklin-Cole, Chief Graphic Design Artist – Cierra Cole Consulting
You don't want to miss out on this amazing opportunity to catapult your business to the next level.
Hurry to reserve your spot! Only 10 seats available on each date!
Book your Group VIP Day below!