Designing the Dream Business VIP DAY

Wednesday, December 14, 2016 from 9:30 AM to 4:30 PM (CST)
Event Details
You're Invited to an intensive VIP Day designed EXCLUSIVELY for you!
Spend an entire day with Coach Niquenya in Chicago as she transforms the dreamer in YOU into a successful entrepreneur.
IMAGINE…
What if all your marketing efforts paid off?

What if you could close more customers?

What if your customers always paid on time?

What if you had complete control over your business?

What if you could spend less time but make more money?

What if every day could be pay day?
WHAT IF YOU COULD LEARN HOW TO TRANSFORM YOUR BUSINESS INTO A MONEY-MAKING MACHINE IN JUST ONE DAY?
I invite you to get back your time, get back your control, and get back your freedom. Let's fast track your business to success!
It is time to face the facts. If your business isn't growing, it's dying!
Join me for an exclusive Designing the Dream VIP Day where you will learn how to solve your most pressing concerns that are standing in the way of the success of your small business goals.
If you are serious about your business and looking to catapult its growth, I am opening my toolkit to you for a customized, intensive strategy and planning session.
At your Designing the Dream VIP Day, I will spend an entire day partnering with you to turn your business on its head. Together, we will dissect your business operations, products and services, marketing, and finances to identify and fill in the gaps that are holding you back from building a successful, sustainable, and profitable business model. You will accomplish more in one day than you ever would in an entire six-month period.
What is a VIP Day?
A Designing the Dream VIP Day is an accelerated coaching and consulting program to help you reach your business goals faster and more efficiently so you can maximize on your income-generating potential in the least amount of time possible.
As a small business owner or aspiring entrepreneur, you are constantly barraged by money obstacles, negative noise, naysayers, irrational fears, and limiting beliefs. The Designing the Dream VIP Day is a proven method to knock down immobilizing roadblocks. This program is designed for you to walk away with a breakthrough and a strategy for repeatable success. You are guaranteed to achieve results.
Each Designing the Dream VIP Day is a customizable full day retreat that focuses on a specific topic or small business issue. Only one topic is covered to ensure that you can delve deep into the issue and achieve results much quicker than you otherwise ever would. Just a few of the ways you can use your VIP Day include:
Business Building Blocks: I will guide you through a business planning and design session dedicated to reviewing your business plan and getting clear about your mission and vision.
Story Selling: You will learn how to effectively communicate your organization's value and brand identity through the art of story.
Masterful Marketing: We will identify your unique value propositions and develop strategies to position your business to maximize profits.
Your Signature Solution: You and I will assess the needs of your target market to determine the right mix of products and services you can offer to set you apart from your competition.
Powerful Processes: We will take an in-depth look at your business operations to increase efficiency and productivity by defining and automating business systems and processes.
Figuring Finances: I will show you how to finally conquer the numbers to see the big picture, cut costs, and increase your bottom line.
Untangle the Web: Your online presence will get an overhaul with a complete website review including optimized content revision, organic search strategies, and social media integration.
How does the VIP Day work?
Your Designing the Dream VIP Day is an intensive, hands-on, accelerated planning and design session in which I will provide customized done-for-you solutions that you can incorporate into your business activities right now to immediately see results. The Designing the Dream VIP Day can be either an individual or small group session limited to just you and up to two partners to ensure the most attentive and productive experience possible.
Your VIP Day begins promptly at 8:30 or 9 AM CST at our location or, in the case of a Luxury VIP day, at your 4-star hotel so there will be no need for you to make any additional effort to get there. We will immediately dive into the goals and objectives you have identified for your business. Next, I will identify specific strategies you can begin using to gain a competitive edge in your business. At this point, we will take a break for a delicious gourmet lunch. We will continue to discuss strategies and hone in on your unique value propositions during our meal. After lunch, we will assess all available resources to validate your ability to succeed. Finally, we will outline a customized six-month action plan to give you a jumpstart on achieving the success you envision for your business. 
Your customized Standard VIP Day includes:
Comprehensive pre-assessment questionnaire

6-hour intensive one-on-one (or small group) coaching, consulting, and mentoring time with me

Gourmet lunch on me during your VIP Day

Customized, comprehensive strategy workbook including a 6-month action plan

Record of all brainstorming activities, charts, and sketches produced during your VIP Day

Two 30-minute follow-up coaching calls scheduled at two weeks and 30 days after your VIP Day to keep you on track with your goals

Exclusive access to the private networking and support group on LinkedIn
Upgrade to a Luxury VIP Day and get even more!
Overnight stay in our 4-star luxury hotel suite

Transportation by our private car service to/from hotel

Full-body spa massage the evening prior to your VIP day

Gourmet breakfast, lunch and refreshments throughout the VIP Day

An additional 1.5 hours of expert coaching to tackle your issue

Opportunity to extend your stay*

Airfare not included but can be arranged**
Bring a business partner or two!
Partners can participate in all provided meals and strategy session

For Luxury VIP Days, partners will share your hotel suite
Post-VIP Day
After your VIP Day, I will follow up with you at two weeks and 30 days to help hold you accountable to following your action plan. You will also be given additional support with exclusive access to my private networking and support group on LinkedIn that is only available to participants in the VIP program.
The Designing the Dream VIP Day offers an intensive day of dedicated time with me, Coach Niquenya as your consultant, coach, and mentor partnering with you to catapult your business success. 
Here are just a few of the simply amazing benefits savvy entrepreneurs just like you have experienced by taking advantage of a power-packed, content-rich VIP Day:
accelerate business growth and performance

increase sales and profits by really satisfying your customer's needs

reduce time and efforts in learning how to run your business right

develop knowledge about how to set prices and charge what you are worth

gain decision-making capacity to optimize on opportunities

increase productivity by understanding how to implement systems and processes

save money by identifying problems and proactively mitigating risks
The Designing the Dream VIP Day is NOT for everyone. This level of one-on-one coaching is only for those entrepreneurs seeking to fast track their business success. The VIP Day is intended to reduce the time, efforts, and money entrepreneurs waste trying to figure it all out on their own. Participation requires that both you and I are 100% fully committed to seeing your business succeed. 
Only serious small business owners and aspiring entrepreneurs seeking to maximize their income and growth potential should take advantage of a VIP Day.
This program requires an investment of time, money, and commitment to success. 
$5999 for Standard VIP Day

$7499 for Luxury VIP Day (Standard + $1500)

$350 per partner (up to two partners)

Flexible payment plans available - contact me directly for more information.
What are you waiting for?  Book your Designing the Dream VIP Day Now!
* Choose to extend your stay in our luxury hotel suite and enjoy all that Chicago has to offer. Ask for details!
** Airfare is not included. If you are travelling into Chicago and need transportation, arranged, please contact us for assistance with booking your travel.
*** Scheduled every 2nd Wednesday of each month.  Need an alternate date or flexible payment arrangement? Contact me directly at support@coachniquenya.com. Virtual VIP Days also available at $4799.
NOT SURE IF A VIP DAY IS RIGHT FOR YOU?
CLICK HERE TO APPLY FOR A 25-MINUTE FREE BUSINESS BREAKTHROUGH STRATEGY SESSION NOW AND I'LL HELP YOU FIGURE IT OUT.
When & Where

Magnificent Mile

Chicago, IL 60611


Wednesday, December 14, 2016 from 9:30 AM to 4:30 PM (CST)
Add to my calendar
Organizer
Niquenya Collins is President and CEO of Building Bridges Consulting, a management consulting and executive coaching firm specializing in connecting small business owners and aspiring entrepreneurs in Chicago to the knowledge and resources necessary to succeed in the global marketplace. 
Our mission is to transform dreamers into successful entrepreneurs.  
We achieve this by acting as a catalyst for training, development, resources, and referrals aimed at lowering the learning curve for start-ups, nonprofits, and small businesses in the growth phase of their operations.
Services include:
Management Consulting
Executive Coaching
Workforce Development
Corporate Training
Alternative Financing
Income Tax Preparation
Legal Services
Business Travel
Resources & Referrals
For more information about Building Bridges Consulting or to schedule a FREE consultation available to all first time clients, visit www.buildingbridgeschicago.org
We truly are building bridges between your dreams and ultimate reality!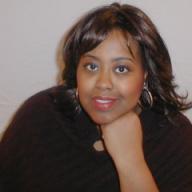 Niquenya Collins, President & CEO