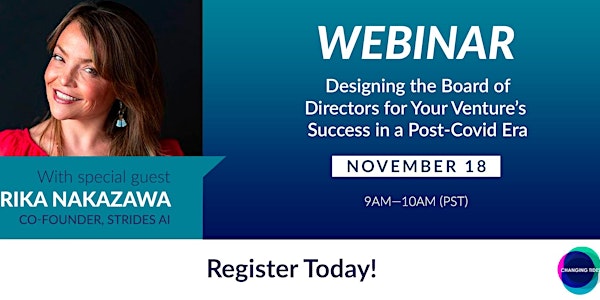 Designing the Board of Directors for Your Venture's Success in a Post-Covid
Join Rika Nakazawa, a senior leader, entrepreneur, investor, board director as she shares her personal experiences in a special webinar.
Refund Policy
Contact the organizer to request a refund.
Eventbrite's fee is nonrefundable.
About this event
Are you an early stage startup wanting to know when is the right time to set up a Board of Directors? Have you established a Board but think it could be working more effectively for your needs?
Join Rika Nakazawa, a senior leader, entrepreneur, investor, board director and frequent public speaker on technology-powered business transformation and diversity in leadership. Rika will share her personal experiences thriving in the technology industry, and propel towards entrepreneurship, venture funding, and authorship - all powered by the inspiration of trailblazing diverse leaders from yesterday, today, and tomorrow.Key insights you'll learn from her discussions with the women board leaders from her book, Dear Chairwoman - including:
- How to take ownership and control even during the greatest challenges as a woman leader
- Ways that hardship and challenges will prepare you to achieve things you never thought possible
- The importance of advocacy and sponsorship on your leadership journey
and most of all
- How to celebrate your unique and individual strengths... often when you didn't even know about your own super powers.
Join us for this very special webinar and power up your board.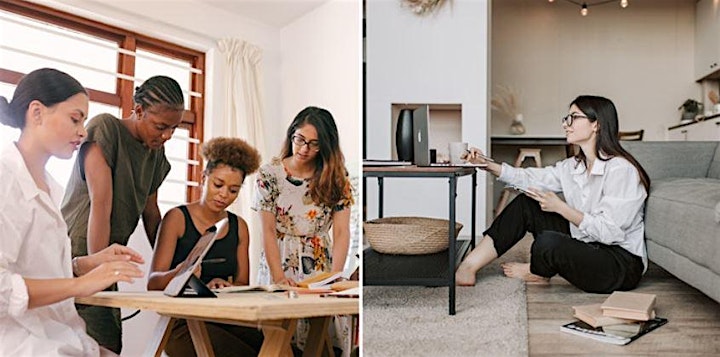 About Rika Nakazawa
Rika Nakazawa is a senior leader, entrepreneur, investor, and frequent public speaker on technology-powered business transformation. She is the CEO and Founder of Strides AI (formerly known as BoardSeatMeet). a Silicon Valley, social impact venture, focusing on diversifying the board room by empowering women to build and leverage social capital with modern technology, ultimately to deliver "High-Performance Board Room of Tomorrow". She is also Vice President and Client Partner at Conduent, a $4B revenue global BPO provider to Fortune 100 companies.
Trilingual in Japanese, German and English, Rika grew up in Japan and moved to the US initially to attend Princeton University. Rika has since worked internationally over two decades in senior executive roles in strategy, business development, and marketing with Fortune 500 companies - NVIDIA, Sony, Accenture, American Express - and Silicon Valley startups. She is a technology industry veteran and has served on multiple venture boards in next-generation computing and artificial intelligence ecosystems.
Throughout her career, Rika has been an avid advocate for advancing women's leadership in governance, technology, and business across industry verticals and global dimensions.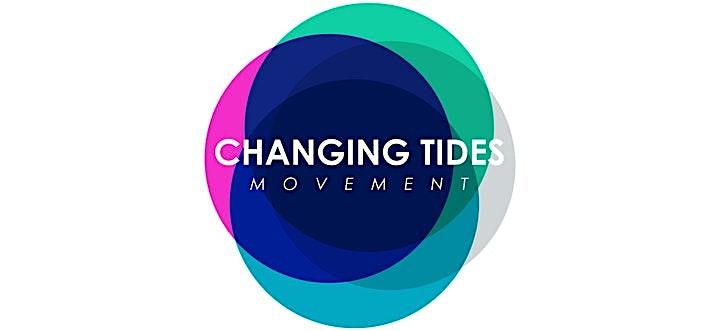 How to Register
Changing Tides webinar events are free to Premium and Circle Members. Use your webinar/events promo code to access this event. You can find that promo code featured in our community platform (Circle members have access to all Premium Member benefits). For help please contact hello@changingtidesmovement.com.
For those of you who are not yet members, webinars are $30. Changing Tides Premium membership is just $19.99/mo and gives you free access to webinars. Try it out for 30 days free!
Learn more about Changing Tides fireside chats and webinar workshops here.