Description
Designing Synthesizers with Arduino

Saturday 2:00 - 5:00pm
7 class sessions from January 13 - February 24
Student Showcase on March 3
$250 per student + $70 for materials


ABOUT THIS CLASS
Learn how to make your own noise and music gizmo! We will cover the basics of the Arduino platform, explore different ways of producing sound digitally, experiment with different kinds of sensors to control our sounds, and get acquainted with MIDI.
All is done with the goal of enabling you to make your own instrument or add audio devices to installations and other projects.
Arduino is an open-source prototyping platform based on easy-to-use, inexpensive hardware and free software. Arduino is the "brain" of tens of thousands of DIY projects, from light-based installations, kinetic sculptures to scientific instruments. A worldwide community of makers—students, hobbyists, artists, programmers, and professionals—uses this open-source platform.
The course culminates in a public exhibition of the students' work. Attendees will be able to listen to your synthesizers. Students can also perform at the showcase, if interested.
ABOUT TEENSY
In this class, we'll be using the Teensy 3.2 and its audio library. This system uses the Arduino IDE, so is just as easy to use and program and adds much more power and the ability to input and output high-quality audio.
PREREQUISITES
This is a beginner class for anyone interested in creating a customized digital sound instrument.
WHAT YOU'LL LEARN
The basics of coding on the Arduino platform
Ways of making sound with digital circuits
How to use different sensors and inputs to control your sound
How to build MIDI controllers
How to design your own synthesizer or effect
How to add audio to your project


CLASS MATERIALS

Bring your laptop (Mac or PC) and headphones
Materials provided for you to keep:
Teensy 3.2 board with audio adapter
breadboard
wires
potentiometers
buttons
sensors
and everything else you'll need to make your first synth!
---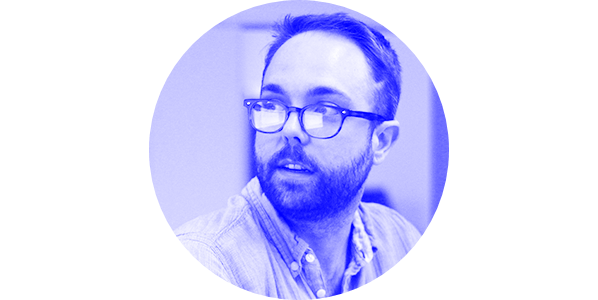 ABOUT YOUR INSTRUCTOR

John-Mike Reed, aka Dr. Bleep, has been designing and manufacturing analog and digital devices that blink and beep as Bleep Labs for over 10 years.
He's held workshops and talks on synth making, soldering, circuit bending, and beyond, at Moogfest, OFFF, Maker Faire, UT San Antonio, The Thinkery, and more. You can visit his website at bleeplabs.com.